The Nightly Turbo: World Poker Tour London Update, a New Stop on the World Series of Poker Circuit, and More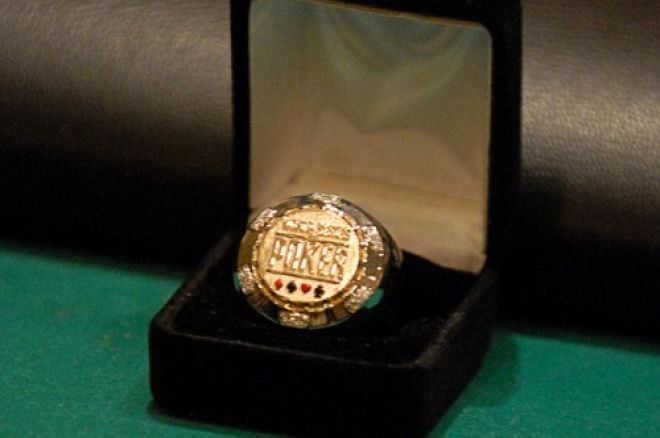 We've finally made it to the weekend, and it's a holiday weekend at that! We're taking Monday off, and while we're not sure how you're going to cope, we are sure it has something to do with beer, barbecue, and some fun in the sun - or maybe that's what we'll be doing. Either way, we'll see you back on Tuesday. As for the news that will get you through the weekend, the World Poker Tour London Main Event is down to a final table and the World Series of Poker Circuit has announced another stop for this season. Read on to find out all about it and more.
In Case You Missed It
The NFL regular season is just a week away now and if you haven't finalized your fantasy draft, well you better get to it. We've got some last-minute intel for you to help you pick the best team possible and dominate your league.
On Sunday, the PokerStars World Championship of Online Poker will kick off with three events. We've been recapping past WCOOPs all week, so check out our last installment of the 2010 WCOOP Preview for a look at last year's results and the 2010 schedule.
Looking for a way to pad your bankroll? Sit-n-goes aren't a bad idea and in the latest edition of Bankroll Builders we give you the skinny on 27- and 45-man SNGs.
The World Poker Tour inked a three-year contract with FSN for television distribution and a new Las Vegas hotel has secured a partnership with the mecca of the hotel industry. Find out all about it in this week's Inside Gaming.
An Extra Million on the Line at WPT London
The inaugural World Poker Tour London is down to a final table at Mayfair's Palm Beach Casino, and one lucky player has a chance at padding his pockets with a little extra dough, that is, if he wins. Day 4 came and went rather quickly with ten players busting in less than three levels to set the final table. The man going into the day as the chip leader will also go into the start of the final table as the chip leader. PartyPoker.it Team Pro Giovanni Safina will sit behind a 1.5 million chip stack when he takes his seat on Saturday. Just behind him is Kristoffer Thorsson with 1.3 million. He has more than first-place money on the line if he wins. Because he qualified on PartyPoker, the site will pay out an extra $1 million if he is crowned champion. Thorsson will take home an extra $500,000 and the other half will be split among the other nine qualifiers who made it to London. No pressure or anything.
"I was cursing Kristoffer for putting a bad beat on me after he sent me on my bike and out of the tournament but good luck to the lad. This is huge," Tony G said.
The £15,000 High Roller Event kicked off on Friday as well. Tony G, Huck Seed, Luke Schwartz, Bruno Fitoussi, Justin "Boosted J" Smith, andFrank Kassela are among the players who have plunked down the hefty buy-in in hopes of being crowned high-roller champion.
If you're looking for the entire lineup for the final table of the £5,000 Main Event head on over to the PartyPoker Blog.
Oklahoma!
The World Series of Poker has announced another stop on the 2010-2011 WSOP Circuit - Oklahoma. The Choctaw Casino Resort in Durant, Okla., will host its first WSOP-C event next year from January 6 through 25. The casino has just completed a $300 million expansion, featuring a brand new 30-table poker lounge on its own floor in the casino. Ten WSOP ring events will be part of the 54-event schedule for this stop.
"After visiting the property, it was a must that we brought a WSOP Circuit stop to Choctaw Casino Resort," WSOP Vice President Ty Stewart said. "This is a huge poker market that has clamored for high stakes tournament poker and we're ecstatic to be hosting a WSOP Circuit in this gorgeous property in Durant come January."
With the addition of this event, the 2010-2011 WSOP-C schedule includes 13 stops with one more expected to be added. Where can you get in on the action? Find out at WSOP.com.
Partouche Poker Tour
The Partouche Poker Tour has kicked off in Cannes, France, and will run through September 7. Plenty of poker's top players came out for the €8,500 event. Day 1a saw 330 players, the maximum number allowed, take their seats at the felt. Among those 330 were some of poker's best and brightest, including Gus Hansen, David Williams, Vanessa Selbst, Mike Matusow, and Erik Seidel.
Day 1b saw 432 players start the day with hopes of making it through their Day 1 and onward, surpassing last year's field of 502. At the time of writing, the players were on a dinner break and were through seven hours of play.
Looking for updates? The Bwin Poker Blog has you covered.
Lights, Camera, Action
This is for all of you Rounders fanatics who are on the edges of your seats waiting for Rounders 2. Box Office Magazine recently posted an interview with directors Brian Koppelman and David Levien, the two who penned the 1998 flick to get the inside scoop on when we can expect, Rounders 2.
"Everybody involved with that movie would love to find a way to credibly further the story, but none of us are going to trample on the memory of it and what that movie means to people," Koppelman said. "It's as alive as it needs to be and I think the moment that we all feel like there's a compelling enough story we'll all go make it, but that just hasn't happened yet."
Sorry folks, we're sure you thought we were about to give you a release date or something. What we can tell you, though, is that the directing duo is currently scripting a film about the online gaming industry and Leonardo DiCaprio is attached to it.
"It's not something that's ready to go before cameras anytime soon, but we're heavily into it," Levien said.
Read the entire interview at BoxOfficeMagazine.com.
Warnie's Room
888poker Team Pro Shane Warne has alluded to a potential business partnership with billionaire James Packer to launch Shane Warne-branded poker rooms at Packer's Crown Casinos in Australia.
"We've got two or three that we are looking at at the moment, there's a business that I have with James Packer that we'll be launching next year. I'm not sure James would want me talking about that yet," Warne said.
The branded rooms could be unveiled in 2011. Find out more on News.com.au.
Packing it Up in Portugal
The second stop of the seventh season of the PokerStars European Poker Tour is over. Toby Lewis has taken home the title and Gloria Balding caught up with him to talk about his win. She also talked to Teddy Sheringham, who final-tabled the event and gives us a last long look at everything we missed while we were back here at PokerNews HQ.
Like us on Facebook, and follow us on Twitter for up-to-the-minute news.