The Nightly Turbo: Devo wins at WSOP-C Rincon, a Webcam Poker Room, and More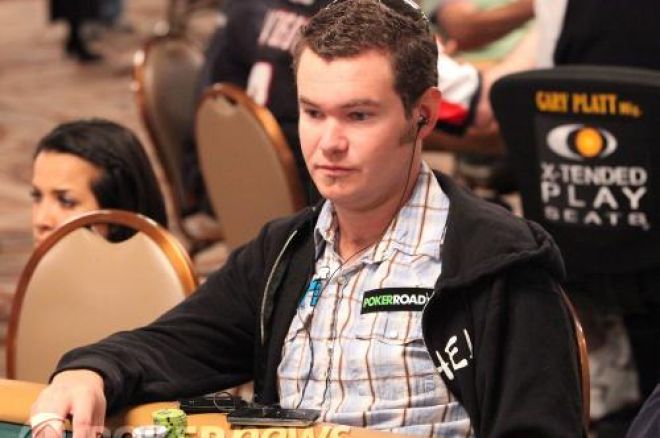 Bryan Devonshire is the latest player to win WSOP gold, a new online poker site reminds us a little of chatroulette, and more all in tonight's Nightly Turbo.
Tony G extended an offer to Isildur1 that it seems he couldn't refuse. The PartyPoker Big Game IV will have a not-so-familiar face, at the game, but that face will be accompanied by a name that has been on everyone's lips. Isildur1 is going to London!
If you wanted to play in the Big Game IV before, the latest news about Isildur1 joining the group if want you to play more. Find out how to get your seat here.
Jim McDermott is reintroducing the Internet Gambling Regulation and Tax Enforcement Act to Congress. We'd go into the legal jargon here, but Matthew Kredell did such a good job here, we decided not to.
Full Tilt Poker has announced the next FTOPS which will begin April 23. Satellites are running now and we've outlined it all here.
I See Your Bet
A webcam-based online poker room has launched. Dubbed, FacePokerLive.com, the online poker site doesn't offer real money games, but players do have the opportunity to play for prizes and entry into the Czech-based Celebrity Poker Tour, which is a land-based poker tournament that gives players the opportunity to play against regional celebrities.
The poker software for the site is Web-based on a Flash platform and available for Mac, PC and Linux users. "Seeing your rival's face and the possibility to talk is a crucial element for us to launch [in] a completely new poker room. We would like to attract not just poker players currently bored by the same-game-again but also completely new players who love poker in its live form. Our target market is primarily Central Europe," Jim Harwey, managing director of Diamond Bay said.
It all sounds a little chatroulette-ish to us, and we all know the craziness that goes on there. If you want to find out more about webcam poker, read this.
Perfect 10
UB has announced its Perfect 10 Challenge. The Challenge begins April 1 and ends on the 30th. UB will be running 10 daily $10 + $1 buy-in tournaments in which participating players will be entered into the $100,000 Leaderboard Challenge with the chance to win $20,000.
"The launch of the Perfect 10 and the $100K Leaderboard Challenge are the first of many new and innovative promotions set to be introduced at UB," Joe Sebok said. "UB has a completely revamped approach to 2010 and will be working to keep its entire community in the know about all new promotions and events. The offers will be more exciting, more unique, and each one geared towards rewarding our players for playing with us like never before."
There are other tournaments that make players eligible for the Leaderboard Challenge, as well. Sign up for a UB account and work your way up the leaderboard today.
As ever, if you're looking for a friend, there's always our Facebook page and if you're looking for up-to-the-minute news, you can follow us on Twitter.
Devo-uring the Field
The World Series of Poker Circuit stop at Harrah's Rincon in San Diego is in the books and Bryan Devonshire became the sixth WSOP-C champion at the stop. He earned his first WSOP gold for this win, along with $114,975.
The $5,000 buy-in championship event saw 70 players take to the felt, and, by the end of Day 1, all but nine had been eliminated. Devonshire went into the final table second in chips and ended up taking on Dan Schreiber heads-up for the title. Schreiber was the 2006 WSOP Heads-up Championship winnner.
1. Bryan Devonshire - $114,975
2. Dan Schreiber - $72,270
3. Howard Andrew - $49,275
4. John Farrell - $32,850
5. Ron Segni - $26,280
6. Mike McClain - $19,710
7. Daniel Burke - $13,140
There are only a few Circuit stops left in the season. Head over to WSOP.com for the remaining schedule.
WPT Bucharest
The first-ever World Poker Tour Bucharest is down to nine players. There were 161 players in the €3000 + €300 Main Event and first place will be taking home €125,846.
Recent WPT winner and record breaker Carlos Mortensen was the bubble boy in Romania. Upon arriving in Romania, Mortensen decided to make a tribute to Count Dracula, by wearing fangs. "These things happen," he said. "Perhaps I pierced the bubble with my fangs."
Four of the final nine players are Romanian, with the U.S., France, Germany, Argentina and Hungary with one player each. The final table will be played on April 2.
Romanian PokerNews has live updates of the event, if you can read Romanian. If you're more the picture book type, don't worry you can find photos of the event at that link too.