The Nightly Turbo: A New Face on the PokerStars Roster, ESPN Inside Deal, and More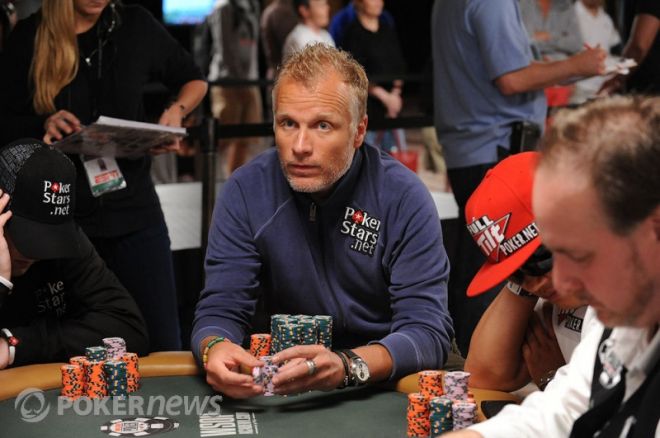 We're dedicated to bringing you the top poker news stories all in one place, because let's face it, who wants to search the Internet for news and have ten different tabs open when you can find it all here. Tonight, we're going to give you the scoop on the latest pro to sign with PokerStars, a look at the newest episode of ESPN's Inside Deal, and more.
In Case You Missed It
Day 1 of the $10,000 Regional Championship event at the World Series of Poker Circuit Hammond kicked off yesterday. How many players showed up and who made their way to Day 2? Read the recap to find out.
The Poker Players Alliance has announced its list of the 58 Congressional candidates it endorses for the November elections. Check out the list and what executive director John Pappas had to say in our latest article.
The greater Chicago area is one of the biggest markets in the U.S. for poker. This is evidenced by the huge turnout for the third stop on the 2010-2011 World Series of Poker Circuit - Hammond. We take a look at the numbers and what it all means.
The high-stakes action at Full Tilt Poker is picking up again and Gus Hansen is just trying to get himself back in the black for this year. How'd he do this week? The Online Railbird has the report.
Each week, we like to bring you all the news in the gaming world outside of poker. This week is no different. Inside Gaming has more.
Welcome to the Team
Team PokerStars Pro has added yet another name to its ever-growing roster. Danish pro Theo Jorgensen is the newest member of the elite team. His first foray as ambassador will be to host the opening event of the Nordic Championship of Online Poker on November 4.
"I'm delighted to be joining the world's largest poker site. PokerStars has always hosted the best poker events in the world and sponsors only the most talented players, so I am very excited to be a part of this," Jorgensen said of joining the team.
Jorgensen has won over $1.1 million in live tournaments so far in 2010, which includes first place at the World Poker Tour Grand Prix de Paris in May and a deep run (30th) in the 2010 World Series of Poker Main Event.
"Theo Jorgensen is in every way a fantastic ambassador for poker. Both his impressive merits at the tables and his positive aura fall perfectly in line with PokerStars' values," Michael Holmberg, PokerStars Nordic director said.
Take on Jorgensen on the virtual felt by signing up for a PokerStars account.
Short Stack Senti
Jason Senti joined the ESPN Inside Deal crew in Bristol this week to discuss the 2010 World Series of Poker Main Event and going into the final table as the short stack, how the money jumps impacted his play, and more.
Wear Pink
If you don't already know that October is breast cancer awareness month, you do now. The World Poker Tour Texas Hold'em poker game on Facebook is doing its part to raise awareness in the poker community. If you're a WPT Facebook player, you can show your support by buying your avatar a pink ribbon tee or just a pink ribbon. Players can also enter to win two limited edition WPT pink tournament chip sets.
Find out more on the WPT's Facebook page.
WSOP on ESPN
November is inching closer. That means that soon, we won't be reminding you to watch ESPN's coverage of the 2010 World Series of Poker. But until that day, we'll be reminding you weekly like we always do. This week, only 27 players are left with hopes of becoming one of this year's November Nine. So don't forget to watch Tuesday at 9:00 p.m. EDT.
High Stakes Poker
Those of you who have been fiending for new episodes of High Stakes Poker might be able to fill that void soon. The popular show will begin filiming in November. Gabe Kaplan andKara Scott will be back hosting the show, but no player list has been confirmed. We can only assume that the usual suspects will be on hand when the chips and cards go flying.
For now, check out GSN for more.
Bari vs Stout
One day, you might find yourself at a poker table with someone you aren't too fond of. That's just what happened when Matt Stout and Allen Bari sat down at the $10,000 Regional Championship at the World Series of Poker Circuit Hammond. Their feud has been ongoing for quite some time now, with words being thrown around on each other's Twitter pages. Kristy Arnett, being the detective that she is, decided to get the scoop from both guys. See what they had to say in the video below.
Like us on Facebook, and follow us on Twitter for up-to-the-minute news.