The Nightly Turbo: Liv Boeree Signs with PokerStars, WSOP on ESPN, and More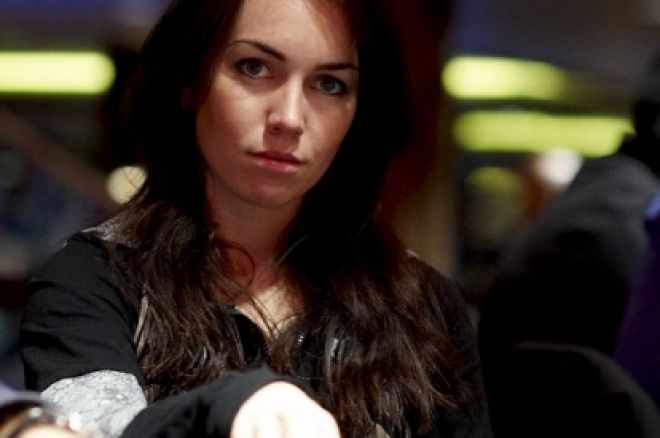 If you were looking for the top poker news stories of the day, you've stumbled upon the right place. News was released today of Liv Boeree's newest sponsor (read the title), we've also got a preview of tonight's WSOP coverage on ESPN, and much more.
In Case You Missed It
After 23 days, 2010 PokerStars World Championship of Online Poker is over. The Main Event, which started Sunday, crowned its winner Monday. We know you're curious about the results, so you should check out our WCOOP recap.
With Congress adjourning for November elections next week, things aren't looking promising for a markup for Jim McDermott's bill. Find out more about the Internet Gambling Regulation and Tax Enforcement Act and its markup.
Some of the high-stakes regulars are making their way back to their comfortable desk chairs and playing for monster pots online now that the run for the gold bracelet at the 2010 World Series of Poker Europe is done for most. The Online Railbird Report has the scoop on all the action, including the largest pot of the year.
PokerNews' own Donnie Peters takes a look at the World Series of Poker offers up some improvements he thinks could benefit the Series. Check out our latest Op-Ed for more.
New Face on the Roster
When Liv Boeree stopped wearing the UB patch midway through the 2010 World Series of Poker this summer, everyone knew something was up. We were all just waiting to see which direction the wind would take her. If she hadn't already made a name for herself in the poker world, her recent win at the PokerStars European Poker Tour San Remo cemented her place in the history books. Well, the mystery of what patch Liv will be wearing has been solved: she has joined Team PokerStars.
"It's more of an honor than I can really describe. It's something I've been aspiring towards ever since I learned about the world of poker, and I am over the moon to be achieving such a huge personal goal," she said in regards to joining the Team. "I hope to grow my game as far as possible by studying and playing as much as I can. I'll also hopefully get to use the wonderful resource of the other Team Pros - some of the greatest poker minds in the game! Hopefully I'll use this to produce further results and make the Team proud!"
Congratulations Liv!
Read more at the PokerStars Blog.
Your "Watch the WSOP on ESPN" Reminder
It's that time of the week again. ESPN's coverage of the 2010 World Series of Poker is set to air tonight at 9 p.m. EDT. In the first hour, Johnny Chan andMatt Affleck are featured, and as always, Lon McEachern and Norman Chad are bringing you the play by play. Hour two will bring you more WSOP coverage as the field shrinks closer to the final nine.
Video Poker
Hands-On Entertainment has released a new version of WPT Texas Hold'em Poker to the Nintendo DSi. In addition to offering customizable avatars to everyone, inexperienced players can take advantage of an adviser feature that evaluates each poker hand and gives the percentage of chances to win.
"Our partnership with Hands-On Entertainment has allowed us to continue to extend our brand to new platforms, connecting new fans and experienced poker players alike," President of the World Poker Tour Adam Pliska said. "WPT Texas Hold 'Em for Nintendo DSi™ offers poker enthusiasts another means of practicing and playing at home or on the go."
The game is available for 500 Nintendo DSi Points at the Nintendo DSi Shop.
You can find out more about the game at HandsOn.com.
London Town
The PokerStars European Poker Tour London is getting ready to kick off its Main Event. You know the PokerNews Team will be there, bringing you all the coverage from the felt at the Hilton Metropole Hotel. Plenty of Team PokerStars Pros will be there includingJason Mercier, newly minted Pro Liv Boeree, JP Kelly, and Daniel Negreanu, just to name a few.
The $5,000 Heads-Up event began Tuesday and was a sell-out with the field capped at 64 players. Three best-of-three rounds were played on Tuesday, and a winner will be crowned on Wednesday. Jason Mercier, Annette Obrestad, Barry Greenstein, Scott Seiver, John Juanda, and Sorel Mizzi were just a few of the pros who showed up for the event.
You can catch all the action from the Main Event beginning Wednesday, here at PokerNews.com.
There's No "I" in Team
We're still spoofing Full Tilt Poker commercials here at PokerNews HQ. Why? Because it's fun. Here's our version of "The Team" commercial.
You should probably like us on Facebook, and while you're at it, follow us on Twitter for up-to-the-minute news.