The Nightly Turbo: Brunson vs Rivers, Poker Player Robbed, and More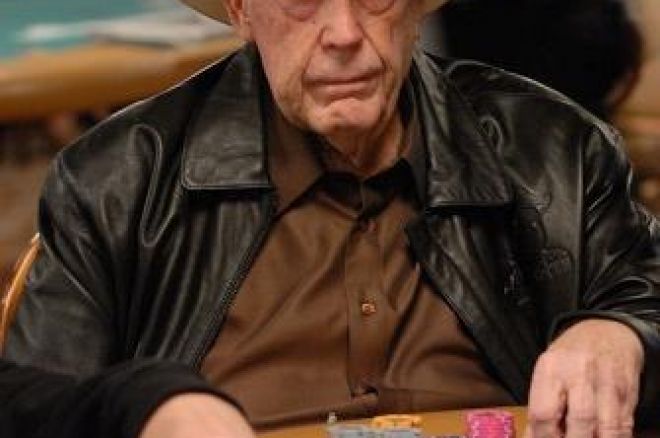 The Nightly Turbo is dedicated to bringing you the day's top poker stories. This is the best place to get your daily news fill and get back to your game. When you get to the bottom of this page, put your email address in the subscription box so you can get the Nightly Turbo in your inbox.
In Case You Missed It
While we were finishing up the World Poker Tour and the World Series of Poker on this side of the world, the Asia Pacific Poker Tour was kicking off its Cebu, Philippines, stop. Day 1a is over and last year's winner is still in it, but not on top. Check out the recap here.
What does The Princess Bride have to do with poker? It's certainly not the swashbuckling heroes, giants and magical spells. Find out what this fairytale can do to improve your game in From the Big Screen to the Final Table.
The final table at the World Poker Tour World Poker Finals was stacked with pros. Did the chip leader going into the final table come out victorious? You'll have to read our WPT recap to find out.
We told you about it yesterday and we'll tell you about it again today. The Bad Beat on Cancer charity poker tournament will be held tomorrow on PokerStars in honor of Nicole Rowe. It's a $10 buy-in, $10 re-buy tourney and 50 prizes are up for grabs. It would be in your best interest to play. Why? Check out the prizes here and you'll know why — also, it's for a good cause.
The Kid on The Toke
RawVegas.tv and Dave Ferra caught up with Joe "The Kid" Cada at the World Series of Poker viewing party at the ESPN Zone inside New York last night. How many people have asked Joe for cash since his win and what are his plans for next year's WSOP? Find out in the video below.
Be sure to follow us on twitter for up-to-the-minute news.
Brunson vs Rivers
Joan Rivers was on the Dan Le Batard show on 790 AM in Miami the other day, and, ironically, so was Doyle Brunson. Some of you may recall Joan's hatred of poker players. Now, it could just be hatred for Annie Duke that carries over to the entire poker community, we're not sure.
But anyway, the guys on the show start off by asking Joan about Doyle Brunson and she immediately goes off saying he should, "go away and quit trying to get famous off her back." She also thinks he should go "die under a deck of cards."
Brunson was on the show a bit later and after hearing what she said, replied that "dying under a deck of cards would be a good place to go" as opposed to where she was going to die, in "a pile of manure." Turns out, Rivers was supposed to come to Vegas and apologize for treating Duke the way she did and for insulting poker players. Brunson was selected to accept her apology, which never happened. Brunson is very protective of the poker community and is pissed off at her. "Joan Rivers don't need us and we don't need her, so good luck to her," he said.
Listen to both interviews on 790theticket.com.
Money + Hotel Room = Not Good
Neil Channing has learned a very valuable and expensive lesson: don't leave large sums of cash, in fact, any cash, in your hotel room.
While in Dublin, Channing was playing an MTT and on one of the breaks, went to his room to get cash. He had planned to leave it in the hotel safe but instead left it in the room. When he got to his room, it had been cleaned out.
Read more at HighStakesNews.com.
Aced Can't Pay
When there's a dispute between a payment-processing company and an online poker site, it's not good for poker players. MergePoker Network's, Aced.com is such a poker site and PIC Club Poker is the payment-processing platform.
PIC says it was owed $100k in fees, which was adjudicated in a settlement, that was never paid by Merge. Merge is accusing PIC of sending in a player to deposit and withdraw large sums of money, which resulted in large fees that would be owed to PIC.
Now, Aced.com is saying it cannot pay its players. In an email exchange, found on Gambling911.com, between Aced.com and one of its customers, it appears to be a big mess to us. A lot of back and forth that doesn't seem necessary. The money is somewhere and the poker player isn't getting paid.
Read the email on Gambling911.com.