The Nightly Turbo: FTOPS XVIII Under Way, Chilipoker Set to Launch in the US, and More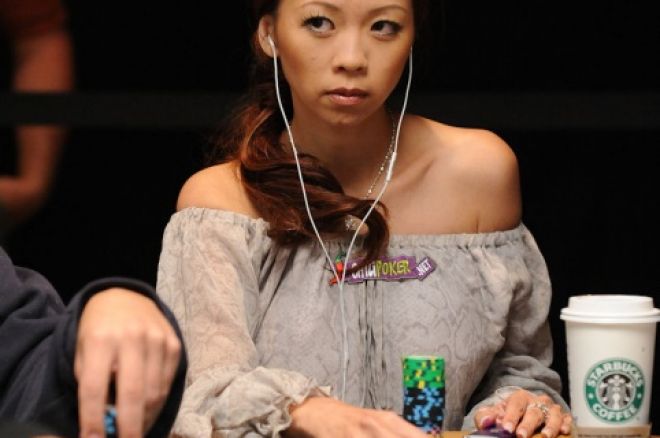 In tonight's Nightly Turbo, we're going to give you the scoop on Chilipoker entering the United States, and update you on the FTOPS that is already under way, and more.
In Case You Missed It
It's time for your weekly history lesson. The latest edition of History in Spades discusses Bill Smith, winner of the 1985 World Series of Poker.
PokerNews' Editor-in-Chief Matthew Parvis and senior tournament reporters Donnie Peters and Eric Ramsey sat down to discuss the 2010 WSOP Main Event Final Table. Want to hear what they had to say? Check out the latest PokerNews Podcast.
The PokerStars.net North American Poker Tour is headed to the City of Angels this week. If you're headed there to try to capture an NAPT title, you might want to take a look at Lynn Gilmartin's guide to the city.
Some of online poker's most recognized names had stellar weeks on the online tournament scene. Find out how they did in the Midweek Briefing.
The 2010 WSOP Main Event Final Table may have been the biggest tournament going on this weekend, but it wasn't the only one. Check out This Week in Tournament Poker for the results from tournaments from around the world.
FTOPS XVIII
The eighteenth Full Tilt Online Poker Series kicked off Wednesday with a $200 buy-in no-limit hold'em event hosted by 2010 World Series of Poker Main Event runner-up and Full Tilt Poker Red Pro John Racener. The $800,000 guarantee for the event was smashed when 4,500 players showed up. A deal was struck three-handed, with the lion's share going to "sir29" , who finished in third place. "Pageh656" claimed the title, gold jersey and $117,434.
Thirty-four events are scheduled for FTOPS XVIII with over $19 million in guaranteed prize pools. There are knockout, shootout, turbo, and super turbo tournaments on the schedule, as well as Rush Poker tournaments and four draw poker tournaments.
Newly minted Friend of Full Tilt, James Blake will be hosting Friday's 6-max event. 2010 November Niners Matthew Jarvis, John Dolan, Filippo Candio, and Soi Nguyen will also be hosting events, and the $600 buy-in Main Event with a $3 million guarantee will be hosted by Gus Hansen.
Check out the full schedule at FullTiltPoker.com and be sure to sign up for a Full Tilt Poker account to get in the game.
Chilipoker Coming to US
Chiligaming, online operator of Chilipoker, has announced that it will launch a subscription-based online poker site in the U.S. in 2011. The new site will expand the Chilipoker brand into new markets and supplement current online gaming operations in existing markets.
"We are very excited about this new dimension to our business," Alexandre Dreyfus, CEO of Chilipoker said. "Our economies of scale will help this be a strong mechanism for further growth and it will help fill the void that exists in markets where online gaming is restricted and consumers want to play poker. In markets where we operate online gaming, this new product will provide consumers with more choice."
Want to take on Chilipoker Pro Liz Lieu at the tables? Sign up for an account today.
Putting a Bad Beat on Cancer
When John Racener and Soi Nguyen sat down to play in the 2010 WSOP Main Event in July, they pledged to donate part of their winnings to the Prevent Cancer Foundation's Bad Beat on Cancer. Combined, they pledged over $18,000 to the foundation, which will help further cancer prevention research, education, and community outreach.
"We are thrilled about John and Soi's success in the WSOP, and we
congratulate them on their expert poker playing skills," Jan
Bresch, executive vice president and chief operating officer of the
Foundation said. "Because of their pledge to BBoC, it is not only a win for
them, but a win for the Foundation and cancer prevention and early
detection."
To find out more about Bad Beat on Cancer, check out PreventCancer.org.
Millionaire Matchmaker
Last season on Bravo's Millionaire Matchmaker, Phil Hellmuth and Yevgeniy Timoshenko were featured playing a cash game with one of the bachelors on the show. This season, a poker player isn't just making an appearance on the show, she's a client on the show.
Beth Shak was featured on the show this week, but her date was a little put off by the third wheel, Jason, Shak's friend.
Follow us on Twitter for up-to-the-minute news.
Right now, not only can you get a free $50 bankroll from PartyPoker and PokerNews, but also you will get a free month at PokerNews Strategy. Hurry, this is a limited offer, but the great thing is you don't even have to make a deposit at any stage. Just go to our PartyPoker Free $50 Page and follow the walk-through.