History in Spades: Bill Smith and the 1985 World Series of Poker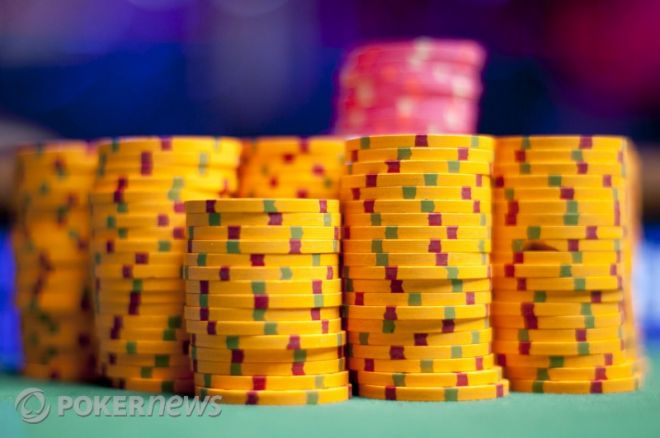 Since the poker boom of 2003, quite a few of the past World Series of Poker Main Event winners have garnered celebrity status. Many of these stars have come from the same decade — the 1980s.
Stu Ungar (1980, 1981, 1997), Jack "Treetop" Strauss (1982), Tom McEvoy (1983), Berry Johnston (1986), Johnny Chan (1987, 1988), and Phil Hellmuth (1989) have all gone on to find success or have been memorialized in poker history. In 1984, "Gentleman" Jack Keller took down the title and is a name many poker fans would certainly recognize, too. Perhaps not as well known is a player once considered among the best poker players in the world, 1985 World Champion Bill Smith.
Smith's Fuel Was Also His Demise
Smith was an old-school player who got his start as a road gambler known for traveling the southern circuit including stops such as San Antonio, Victoria, Houston, Wassahatchee, Corsicana, and Dallas. It was there that he often crossed paths with the likes of Doyle Brunson, Sailor Roberts, and T.J. Cloutier, who actually met his wife Joy on a blind date set up through Smith's ex-wife, Cleta.
Cloutier was obviously close to Smith, so it is no coincidence that he ranks him among the best. In his book Championship No-Limit & Pot-Limit Hold'em, which he co-wrote with McEvoy, Cloutier explained: "Bill had such great timing on his hands when he was younger and wasn't drunk, he was out of this world. He knew when to lay down three of a kind, when to call with a baby underpair with two or three overcards on the board. He was a fabulous player, but he became an alcoholic and that was that. You never worried about Bill when he was sober because you knew that he played A-B-C, tight, and you knew where he was all the time. The only time that you worried about him was when he was about halfway drunk, and then he'd play all the way to 'H'. He'd make some fabulous plays, plays you couldn't believe. Bill Smith was a truly great player."
It was no secret in the poker world that Smith liked to drink. By all accounts, he was an alcoholic, which proved to be a mixed bag for Smith. In another one of his books with McEvoy, Championship Omaha, Cloutier elaborated on Smith: "He was too tight when he was sober, but when he got halfway drunk, he was the best player you've ever played against. And if he got completely drunk, he just gave away his money... He tipped you off in two different ways when he was totally drunk... For one, he'd start totaling the flop. Say it came out there with a
, he'd say, '21!' Then when he got up to get another drink or go to the bathroom, he'd have a little hip-hop in his step. When he did that, you knew he was gone and that was when you started playing with Bill."
The World Series of Poker
Although Smith was a well-known road gambler, he first appeared on the WSOP radar in 1981 when he final-tabled the Main Event, ultimately finishing fifth for $37,500. Four years later, he went on to win the World Championship for $700,000. He defeated a final table that included Jesse Alto (6th - $42,000), Hamid Dastmalchi (5th - $70,000), Johnston (3rd - $140,000), and Cloutier (2nd - $280,000).
As the story goes, Smith started the 1985 Main Event stone-cold sober and then decided to enjoy an alcoholic beverage. One soon led to another and, true to form, Smith began playing exceptionally while amassing an impressive stack of chips. He continued to drink and pretty soon found himself at the final table. By the time he was completely inebriated, Lady Luck appeared to be on his side making him unstoppable.
Three-handed, Cloutier knocked out Johnston. In that hand, Cloutier had
and Johnston held
. The flop came down
and all of the money went into the pot. A jack on the turn put Cloutier in the lead, and the river blanked to eliminate Johnston in third place.
Heads-up action proved to be quite the battle, which Cloutier describes in Championship No-Limit & Pot-Limit Hold'em:
"Then it got to two-handed and I had the lead against Bill. But the key hand of the whole match happened when I had two nines and he had two kings. He moved in and I called him with my nines. He won the pot and doubled up. Now he had a big lead, and I started chopping back at him. There were 140 players that year, so there was $1,400,000 in chips; I got back to $350,000. Then Bill came in with a little raise, and I looked at an ace in my hand. I didn't even look at the other card, but made it look like I had. I just went over the top of him with the whole $350,000. I knew that he had to make a decision — if he made the wrong one, I'd be back even with him again. He had started drinking, and he gave away money when he was drinking. He called. When I looked back at my hand, my kicker was a three. And Bill had two threes [
]. They held up [as the board ran out
] and he won the title."
In 1986, Smith returned and once again made the final table. Although he couldn't defend his title, which went to Johnston, Smith managed another fifth-place finish. As fate would have it, that would be Smith's last WSOP cash.
All told, Smith's WSOP stats consist of only three cashes for $788,800. That is a fairly impressive return on investment, especially considering all three cashes came off of Main Event final tables.
Lifestyle Takes Its Toll
Unfortunately, toward the end of his life, Smith was reduced to playing $4/$8 hold'em in the Gold Coast poker room. Smith's lifestyle finally caught up to him and he passed away in 1997.
While past Main Event winners are memorialized in the Amazon Room with a winner's banner, you'll find that Smith is the only one missing. As the story goes, Smith's family declined to sign a release authorizing the use of his image, preferring instead to keep his life private. This being the case, photographs of Smith are few and far between. Regardless, Smith is a former world champion and one of the most colorful characters in poker history.
Want all the latest poker news on your Facebook and Twitter? If so, be sure to like us on the former and follow us on the latter.