The PokerNews Top 10: WSOP Main Event Runners-up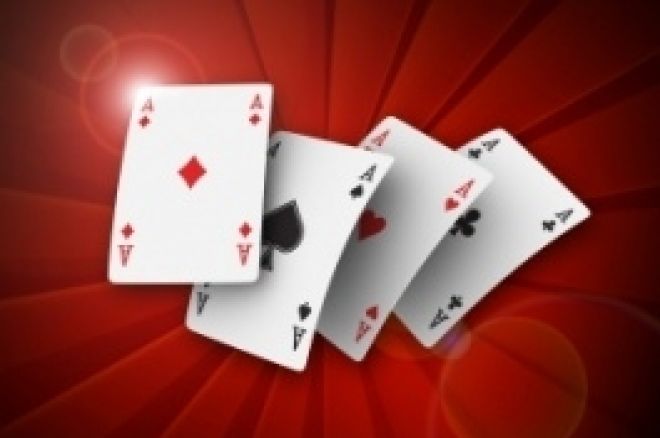 The first things anyone will notice upon entering the Amazon Room during the world series of poker are the giant, twenty-foot-high posters depicting the winners of each year's Main Event. Moss. Brunson. Ungar. Ferguson. But what of the players who lost that final heads-up battle? As the old saying goes, "No one remembers who finished second," but you'd be surprised at how many WSOP Main Event bridesmaids went on to enjoy wildly successful careers on the felt. Take a look at our top ten WSOP Main Event runners-up. (Author's note: For the purposes of this list, we did not include runners-up that had already won the Main Event or ended up winning the title in later years, i.e. Johnny Chan, Doyle Brunson, Puggy Pearson).
10. Ivan Demidov (2008)
Some may argue that Demidov doesn't yet deserve a spot on this list after playing professionally for only a little over a year, but in his short career, Demidov has already set a poker record that is unlikely to ever be broken. After making the final table of the 2008 WSOP Main Event and becoming a member of the "November Nine" last July, Demidov crossed the pond and finished third in the pro-packed WSOP-Europe Main Event, becoming the only player to ever make the final table of both WSOP Main Events in the same year. Returning to Las Vegas two months later to play out the final table, Demidov ended up finishing second to Peter Eastgate and took over $5.8 million home to his native Russia. In his short, but flourishing, career, Demidov has already banked nearly $6.5 million in tournament earnings. He was recently selected to play in the 2009 NBC National Heads-Up Championship, but visa problems prevented him from entering the United States to test his mettle against poker's elite.
9. John Strzemp (1997)
Under the blazing 100-degree Nevada heat, John Strzemp went heads-up with Stu Ungar at the 1997 WSOP Main Event, which was played for the first (and only) time outdoors, on downtown Las Vegas' Fremont Street. Holding
against Ungar's
on an
board, Strzemp bet 120,000, Ungar moved all in and Strzemp called with the best hand. However, a deuce would hit the river, making Ungar a wheel and earning him his third Main Event bracelet. Already a veteran when he took on Ungar, Strzemp is still playing major events to this day. He cashed in the 2007 and 2008 WSOP Main Events as well as the 2008 WPT Championships, contributing to his nearly $1 million in career tournament earnings.
8. Julian Gardner (2002)
The U.K.'s Julian Gardner was already a successful player in smaller buy-in European tournaments for years before entering the 2002 WSOP Main Event, where he finished second to Robert Varkonyi and took home $1.1 million. Since his runner-up finish in '02, Gardner has been a strong presence at the WSOP each year, making 12 cashes and one final table (in 2006's $2,000 No-Limit Hold'em event, where he finished third). He can also boast one of the strongest Main Event records of our ten runners-up, with three deep runs in 2003 (54th), 2004 (32nd) and 2007(64th). Also making final-table appearances at the Master Classics of poker
, the Victor Poker Cup, and the Hall of Fame Poker Classic, Gardner has amassed $2.4 million in career tournament earnings.
7. Sam Farha (2003)
His runner-up finish to Chris Moneymaker in 2003 made Sam Farha a poker icon with his dapper suits and signature unlit cigarette dangling from his lips. Farha already had a WSOP bracelet to his credit (earned in 1996 in the $2,500 Pot-Limit Omaha event) when Moneymaker made his now-legendary bluff during heads-up play, moving all-in on the river with a busted draw and getting Farha to fold his flopped top pair. Farha earned his second bracelet in 2006 in the $5,000 Omaha Hi-Lo event. Farha is best known as a high-stakes cash player these days, appearing regularly on GSN's "High Stakes Poker." Most recently, Farha finished sixth in the WSOP's inaugural World Championship Mixed Event in 2008 and third in the 2009 NBC National Heads-Up Championship.
6. Alan Goehring (1999)
Since finishing second to Noel Furlong in the 1999 WSOP Main Event, Alan Goehring's poker career has taken off. He has amassed over $5 million in career tournament earnings and is a two-time World Poker Tour champion, winning the $25,000 buy-in WPT Championship in 2003 for $1 million and the L.A. Poker Classic in 2006 for $2.4 million. Though Goehring hasn't made a WSOP cash since 2005, his WPT record speaks for itself with 16 cashes, three final tables and two wins.
5. Paul Wasicka (2006)
Paul Wasicka holds one poker record that will be difficult to break—he earned the largest second-place score ever made in poker with the $6,102,499 paid out for his runner-up finish to Jamie Gold in the 2006 Main Event. Wasicka came into the '06 Main Event on a bit of a hot streak—he finished 15th in the WPT Championships only two months prior, after earning his $25,000 seat in a Bellagio super satellite. Wasicka made two other deep runs at the series, finishing 14th in the $5,000 No-Limit Hold'em event and 12th in the $5,000 Short-Handed No-Limit Hold'em event. Wasicka followed up his spectacular Main Event run with a 12th-place finish at the 2007 Aussie Millions, a fourth-place finish at the 2007 L.A. Poker Classic, and a win at the 2007 NBC National Heads-Up Poker Championship. A low-key, unassuming young man from Colorado, Wasicka is currently 17th on the all-time money list with nearly $7.6 million in career tournament earnings.
4. David Williams (2004)
David Williams followed up his runner-up finish to Greg Raymer in the 2004 WSOP Main Event with a runner-up finish to Daniel Negreanu in the 2004 WPT Borgata Poker Open only a few months later, pushing his total earnings for 2004 over the $4 million mark. Williams has a formidable record on the WPT with eight cashes and three final tables and won his first WSOP bracelet in 2006 in the $1,500 7-Card Stud event. That year, he also earned another second-place finish... this time in the prestigious $5,000 No-Limit Deuce-to-Seven event. Williams has also notched a win on the WSOP-Circuit, winning the $5,000 H.O.S.E event in 2006 at Caesar's Palace and won the $5,000 No-Limit Hold'em event at the Bellagio Cup III in 2007. All told, Williams has $6.2 million in career tournament earnings, sponsorship from Bodog, and most recently finished fifth in the 2009 NBC National Heads-Up Championship.
3. Dewey Tomko (1982, 2001)
A former kindergarten teacher, Dewey Tomko might rank #1 on a list of interesting pre-poker occupations, but these days he's more likely to be found at a WSOP tournament table or on the golf course, wagering obscene amounts on the stroke of a club. Tomko, along with Puggy Pearson, Crandall Addington, and T.J. Cloutier, belongs to that exclusive club of poker players who have finished second twice at the WSOP Main Event. Tomko, though, has three other WSOP bracelets to his credit, earned in no-limit hold'em, pot-limit Omaha and deuce-to-seven draw. Tomko has cashed at the WSOP a staggering 42 times and came oh-so-close to making the final table of the $50,000 H.O.R.S.E. in 2007, ultimately finishing tenth. Aside from the $1.1 million he earned for his runner-up finish to Carlos Mortensen at the 2001 Main Event, Tomko's largest tournament score came from another second-place finish—he earned $552,853 at the 2003 WPT Five-Diamond Classic at Bellagio, an event won by Paul Phillips.
2. Erik Seidel (1988)
For better or for worse, Erik Seidel's runner-up finish to Johnny Chan in the 1988 WSOP Main Event was immortalized forever on celluloid in the 1998 film Rounders. Then a young gun from New York City taking a shot at immortality, Seidel grew into a veritable poker icon over the two decades that followed, cashing 53 times at the WSOP and winning eight bracelets across a variety of poker disciplines including limit hold'em, Omaha hi-lo, deuce-to-seven draw, no-limit hold'em, and pot-limit Omaha. Seidel again came close to a Main Event victory in 1999, finishing fourth, and he made two final tables at last summer's series, finishing fifth in the $10,000 World Championship Seven-Card Stud and fourth in the $1,500 Pot-Limit Omaha 8-or-Better event. Seidel is also a World Poker Tour champion, winning the Foxwoods Poker Classic in April 2008 for over $992,000. His $9.3 million in career tournament earnings puts him at #11 on the list of all-time tournament money winners.
1. T.J. Cloutier (1985, 2000)
On the final hand of the 2000 WSOP Main Event, T.J. Cloutier got his money in with by far the best hand, his
dominating Chris Ferguson's
, and were it not for Ferguson's miracle nine on the river, it almost certainly would have been Cloutier who ended up with the bracelet on his wrist. He had already been a Main Event bridesmaid once before, losing the 1985 title to Bill Smith. Cloutier, though, remains one of the greatest no-limit hold'em tournament players of all time, winning six WSOP bracelets and earning outright victories in over 50 major tournaments. Cloutier comes in at #9 on the all-time money list with over $9.3 million in tournament earnings and #5 on the list of most WSOP cashes with 55. Most recently, Cloutier took down the $5,000 buy-in Scotty Nguyen Poker Challenge, earning over $240,000, and he has four cashes on the WPT in the past two seasons.