The Weekly Turbo: Cheating Scandal at Partouche Poker Tour, Terrence Chan's Immigration Issues, and More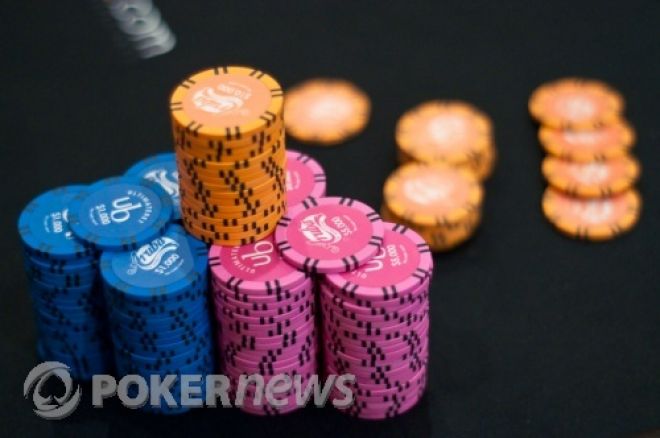 It's an off day for the remaining two players in the 2010 World Series of Poker, so it's the perfect time to get caught up on all the news that's happened over the week. We'll tell you about the cheating scandal at the Partouche Poker Tour, Terrence Chan's immigration woes, and more.
Partouche Poker Tour Cheating Scandal
Back in September, the final tablists of the Partouche Poker Tour took a break, much like the WSOP final tablists took a break in July. In a kind of funny coincidence, both final tables are set to play down to a winner this weekend. What's not so funny, however, is that one player has been disqualified from the PPT final table for cheating.
According to MadeInPoker.com, after reviewing the footage, tournament directors have discovered that WPT Barcelona winner, Ali Tekintamgac was cheating using the help of "fake bloggers/reporters, who would look at his opponents hole cards and use hand signals to indicate hands. Tekintamgac was also suspected of cheating earlier this year at EPT Tallinn and was asked to leave by tournament director Thomas Kremser. He has since been disqualified from the PPT Final Table and his chips were removed from the game.
As for the final tablists of the PPT this weekend, they are all guaranteed at least eighth-place money of €130,700, and the excess €110,300 will either be divided among the players or given to charity.
The final table line up looks a little something like this:
Seat 1: Tommi Etelapera - 3,129,000
Seat 2: Soren Kongsgaard - 1,073,000
Seat 3: (empty seat)
Seat 4: Ibrahim Raouf - 3,492,000
Seat 5: Cyrille André - 600,000
Seat 6: Raphael Kroll - 2390000
Seat 7: Vanessa Selbst - 3951000
Seat 8: Tobias Reinkemeier - 819 000
Seat 9: Fabrice Soulier - 3652000
Find out more at PartouchePokerTour.com.
Access Denied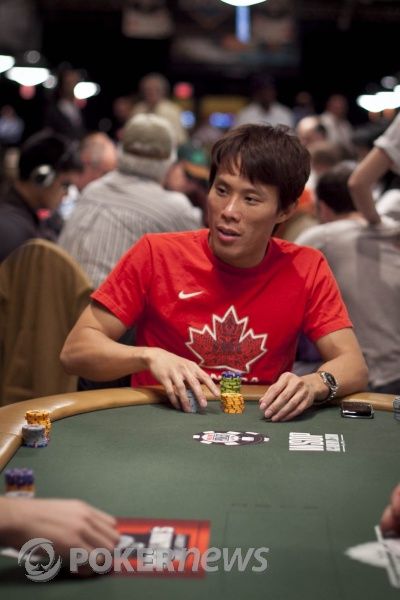 Terrence Chan has taken to his blog to discuss an incident that happened to him recently in which he was denied entry to the United States by the Department of Homeland Security. Chan was coming in through Canada where he lives, but was denied entry to the U.S. twice.
His plans were simple, as he states in his blog. "I had a plan for the next couple months; it was a simple one. Go down to the no-gi World Championships in Long Beach and compete. Train some jiujitsu and some muay thai and some wrestling. Rent a place, maybe on the beach, somewhere with a good taco stand nearby."
He recounts his first attempt, which occurred last week, and says he expected it to be like any other time he has done this. He was asked the usual round of questions and then went through a second round in which he says the officer was, "much more accusatory." He was denied after a few hours of being interrogated and was told he "had to demonstrate to that officer I had ties to my home country. When pressed further he said I should bring title deeds, and a plane ticket departing."
Monday, he attempted to enter the U.S. again, and, though he went through the troubles of getting the appropriate documents, he was denied entry yet again. "I get treated like a criminal. Well, no more. I'm done with the United States." Chan says. He says he won't be partaking in the World Series of Poker any more and will be giving up jiujitsu tournaments in the U.S. He will also book travel so that he doesn't have to stop in the U.S. to connect for his flights.
"Goodbye, America. It's been fun, and I'm sad it had to come to this, but we're through. It's not me — it's you."
Check out the Chan's blog for more.
Feds Seize Funds from Secure Money, Inc.
Earlier this month, federal prosecutors in Seattle, Washington, asked a U.S. District Court judge to order the balance of six bank accounts associated with a Canadian payment processing company be turned over to the government. The feds believe the company, Secure Money, Inc., is responsible for facilitating payments to online poker players in Washington, where, you may remember, it is now illegal for residents to play online. Prosecutors are looking to seize over $500,000 from the company.
In a civil complaint filed earlier this month, an assistant U.S. attorney said: "Secure Money, Inc. distributed checks on behalf of illegal websites that host gambling activity. Processing checks that represent the funds derived from illegal gambling … constitutes a violation of the money laundering provisions set in federal law."
Millions of dollars in transactions are said to have been associated with Secure Money, Inc. According to documents, seven Washington residents have been paid by Secure Money, Inc., as well as an undercover agent who was playing on a well-known online poker site.
SeattlePI.com has more.
Clearing out the Woods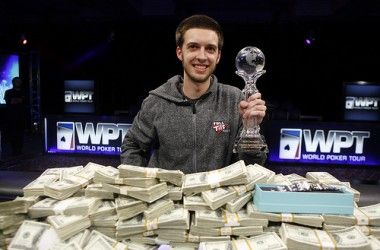 Tom Marchese began Tuesday as the chip leader of the World Poker Tour World Poker Finals, but he would not hold on to that the entire day. Jeff Forrest, who was playing his first-ever WPT event, was the man with all the chips when the dust settled. He collected $548,752, which includes a $25,000 seat in the WPT World Championship, as well as a WPT bracelet and a Foxwoods trophy.
The first elimination from the six-handed final table came on the 40th hand. Moshin Charania's moved all-in preflop and was called by Marchese, who showed
to dominate Charania's
. Charania's flopped gutshot straight draw found no help on the turn and river, and he was sent packing in sixth place with $104,741. Keven Stammen was next to go, at the hands of Dave Inselberg. Inselberg can also be credited with the elimination of fourth-place finisher Nikolai Yakovenko whose aces were no match for Inselberg's king-eight.
Marchese was eliminated in third place, good for $211,759, leaving Jeff Forrest and Dave Inselberg heads-up for the title. Forrest held a 2.5-to-1 chip lead over Inselberg. Just ten hands after the elimination of Marchese, the WPT had crowned a winner. All the chips went in the middle after a
flop. Forrest showed queens and Inselberg,
for top pair and a gutshot straight draw. The turn gave Forrest a set. The
on the river was no help to Inselberg, and he was eliminated in second place, earning $325,608.
Foxwoods World Poker Finals Final Table Payouts
1. Jeff Forrest - $548,752
2. Dave Inselberg - $325,608
3. Thomas Marchese - $211,759
4. Nikolai Yakovenko - $170,773
5. Keven Stammen - $128,650
6. Mohsin Charania - $104,741
If you want to check out how it all went down, head on over to WPT.com.
*Above photo courtesy of WPT.com
Shiny and New
Full Tilt Poker has released an update to its software, so you'll notice a few changes the next time you log on. You'll now notice that draw games have been introduced. Full Tilt Poker is offering five different variants of draw poker — 5-card draw, 2-7 triple draw, 2-7 single draw, A-5 triple draw, and badugi. Each of these variants will be offered as ring games and tournament formats, including a 10-game mix tournament.
On top of that, the hand replayer has been updated. When you're going back over a hand to see why that donkey called you on the turn, you can jump straight to it, using the new buttons. You can also control the speed at which the hand is replayed and select the "Continuous Play" but option if you want to run through a list of hands without interruption.
Instead of reading about the new features, you should probably open up a Full Tilt Poker account and take advantage of them.
Bounty Hunting in LA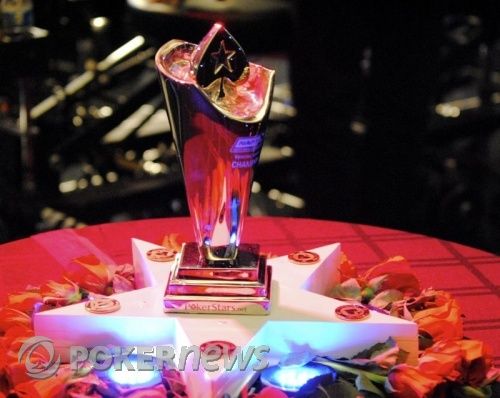 The PokerStars North American Poker Tour Los Angeles has announced that it will be adding a $5,250 Bounty Shootout event to its schedule. The Bounty Shootout will be filmed at the Crystal Casino in the LA area on November 16 and 18, and aired on ESPN 2 in December.
"We are looking forward to another star-studded event at the Crystal Casino & Hotel," said President of Crystal Casino Mark Kelegian.
There is an 81-player cap on the event, so if you're looking to drop the dough, you'll need to make sure to register early to get your spot. On Day 1 (November 16) of the event, play will end when a final table is decided and the Final Table will be played on November 18.
To find out more information on the event, head on over to NAPT.com.
A Poker-ish Movie
No, the hunk that is Brad Pitt won't be portraying your favorite poker player (read: Patrik Antonius) in a biopic — as far as we know. He is on board, however, to play Jackie Cogan, a mob enforcer who tries to figure out how a heist took place during a mob-protected high-stakes poker game. The movie is titled Cogan's Trade and will be directed by Andrew Dominik and is based on the book by George Higgins.
Casey Affleck, Mark Ruffalo, and Javier Bardem are a few other stars rumored as possible costars.
EOnline.com has more.
Like us on Facebook, and follow us on Twitter for up-to-the-minute news.
For a limited time only you can get 30% back up to €10 on your first MoneyBooker's Deposit, exclusive to Club PokerNews. But hurry, only the first 250 sign-ups will get in on this great promotion.