PokerStars Caribbean Adventure: A Huge Way to Kick Off 2011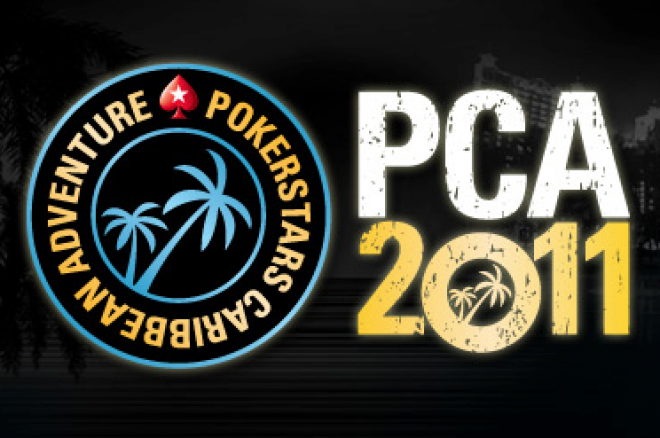 With 2010 coming to an end, another year of poker is in the books, and in just a couple of weeks another year begins. The slate is wiped clean and books reset to zero. Win or lose this past year, another year lies ahead and a big one at that.
Kicking off what's going to be another phenomenal year in poker is the PokerStars Caribbean Adventure. Just take this in for a minute: 48 events packed into 11 days. Once again, that's 48 events in a week and a half. Need we say more? Oh wait, it's in the Bahamas! Let's take a look at what's going to make this event so stellar and why you should be there.
First off, the shear volume of events should make any serious poker player salivate. Multiple events are running everyday and cash games will be running daily from noon to 4:00 a.m. local time. When it comes to the tournaments, the schedule has buy-ins to satisfy everyone. For the small-time player, the PCA schedule has buy-ins for as low as $300. For the high rollers, there's an event as high as $100,000. That's right, $100,000!
$100,000 Super High Roller
Want to play with the best in the world for the most amount of money possible? Well, the $100,000 Super High Roller event at the PCA is your answer. This event is brand new to the series and already has a few prominent names who have declared that they will be playing. Team PokerStars Pros Daniel Negreanu, Lex Veldhuis, Humberto Brenes and Jason Mercier are all slated to play. Along with them, multiple World Series of Poker gold bracelet winner Bill Chen and fearless high-roller Dan Shak have been confirmed. This event is going to be absolutely huge and will consist of nothing but stars. It's also going to be filmed for international broadcast.
$10,300 Main Event
Last year, the PCA Main Event attracted a record-setting 1,529 players. With less than one month to go, over 700 players have already signed up and everyone's calling for a figure that's going to eclipse the 2,000-player mark. That is ridiculous by any standard and will shatter the previous record set last year.
Harrison Gimbel scored a massive $2.2 million for wining the 2010 PCA and with more players expected this year, that number is only going to rise. If you plan on playing one $10,000 event outside of the World Series of Poker Main Event, this is the one you don't want to miss.
$25,000 High Roller
Back once again, this is the "regular" high roller, but nothing about a $25,000 buy-in is regular. Last year, young gun William Reynolds won the event, outlasting 83 others to take home the title. It's a quarter of the buy-in from the Super High Roller, but this is still one of the most premier events of the year.
NAPT Bounty Shootout
If you like a little different format than just your normal freeze-out event, the NAPT Bounty Shootout may just be the one for you. The buy-in isn't too hefty at $5,000, but PokerStars went ahead and increased the cap all the way to 216 players. For every player you knock out, you'll earn cash. Win one of your tables and you'll also get cash. Oh, and this is also going to be televised. It was the correct decision to increase this field size to 216 players. Everyone is going to be down at the PCA and this event will easily be the largest NAPT Bounty Shootout ever held. It'd be a big shame if you missed it.
Beyond the PCA being a great tournament from a poker-playing standpoint, it's also set at a world-class resort in the Bahamas. The weather will be amazing and the ocean blue. It's almost inevitable that there will be plenty of stress associated with the PCA as the schedule can weigh heavy on any poker player's shoulders. Being that it's in the Bahamas, a mental release is just a few steps beyond the casino walls out into paradise.
Combining the venue, which is conveniently in paradise, and the tournament schedule itself, the PCA is a poker player's dream. The biggest names and hoards of online qualifiers to juice up the prize pools will all be there, the chips will be flying around in the cash games, and it's set in paradise. If you're not planning on being there, you're making a big mistake.
There is still time to play in our final $15,000 Sunday Million Freeroll and $2,000 NAPT Monthly on PokerStars in the current series, but hurry as you have to qualify this month.