European Poker Tour Deauville Day 6: Lucien Cohen Crowned Champion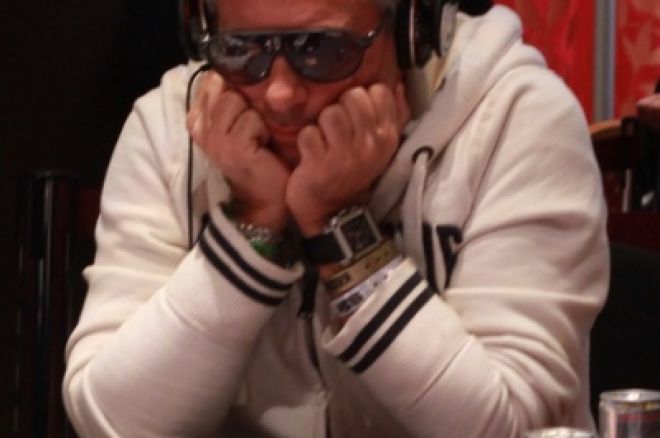 Of the 891 players that entered this year's European Poker Tour Deauville, over 50 percent of them were from the home nation France, adding credence that the Gallic poker scene is booming like never before. When all was said and done though, it was Lucien Cohen who was crowned the brand new EPT Deauville champion after defeating Martin Jacobson in a short heads-up match. With this victory comes the trophy and of course, the €880,000 prize for first place while Jacobson has his second runner-up spot this season on the EPT.
Cohen began the day in the middle of the pack with the final table seat draw looking as follows:
Seat 1: Anthony Hnatow - 1,644,000

Seat 2: Julien Claudepierre - 3,244,000

Seat 3: Martin Jacobson - 7,280,000

Seat 4: Ruslan Prydryk - 1,154,000

Seat 5: Kaspars Renga - 470,000

Seat 6: Alex Wice - 6,248,000

Seat 7: Kenny Hallaert - 3,599,000

Seat 8: Lucien Cohen - 3,085,000
Jacobson started the day as the chip leader and along with Alex Wice it looked as though they would dominate the final table. Straight away Wice eliminated the Ukrainian Ruslan Prydryk in eighth place after the Canadian's ace-queen triumphed in a coinflip agaist Prydryk's pocket sixes. But while Wice consolidated his stack, the Swede Jacobson, who already had a second and third place at the EPT, found the going tough and lost several big pots including one when his flopped set of tens was rivered by Wice's straight.
The Canadian's fortune continued when he made a large three-bet against the aggressive Anthony Hnatow, committing himself if was shoved on, Hnatow indeed pushed with aces and Wice was forced to call with
which flopped a pair and managed to hit running cards to river a flush knocking his opponent out. At this point, it simply looked impossible that anyone would stop the Wice juggernaut from bulldozing his way to the title.
Jacobson got back into contention after he backdoored a flush against Julien Claudepierre and the table seemed to return to the status quo at the start of the day, the Swede and Canadian taking it in turns to run the table. Wice knocked out Kenny Hallaert with tens against fours, then Jacobson eliminated the seemingly permanent short-stack Kaspars Renga with eight-five vs ace-seven to leave us four-handed.


Julien Claudepierre was next to go barely five minutes later, his
outdrawn by Wice's
after all the money went in preflop. This left Lucien Cohen as the shortest of the three remaining stacks but with an upping of aggression he won several key pots to draw level with the other two players. All three held similar chip counts around the 9 million mark and with the blinds only 60k/120k with a 15k ante, the advantage looked as though it lied with the two more aggressive players, Wice and Jacobson.
But in what must have been the quickest 17 million chip pot in history, Wice and Cohen got all their chips in the middle in a matter of seconds. Wice had opened to 300,000 and his French opponent quickly reraised to 700,000, Wice put out an instant four-bet of 1,700,000 and Cohen moved all-in, Wice calling immediately. The Frenchman was holding
and Wice's
was no good when he failed to hit ace or diamonds in the biggest pot of the tournament, being eliminated as a result.
Cohen took a 2:1 chip lead against Jacobson as well as the voracious support of a partisan crowd whom cheered every pot he won. Cohen's momentum continued and within 20 minutes, he had whittled his opponent's 9 million stack down to just 2.4 million. Finally, Jacobson shoved with
preflop and Cohen quickly called with
. The board was no help to either player coming
. Jacobson was out in second and Deauville had it's first ever French winner!
Congratulations then to Lucien Cohen and all the other finalists, we'll see you in Copenhagen in a few weeks!
If you want to check out the action from EPT Deauville, you can head on over to our Live Reporting Page, and as always follow us on Twitter for up-to-the-minute news.