The Nightly Turbo: World Poker Tour Season 9 Television Dates Announced, Full Tilt Poker Academy at Aussie Millions, and More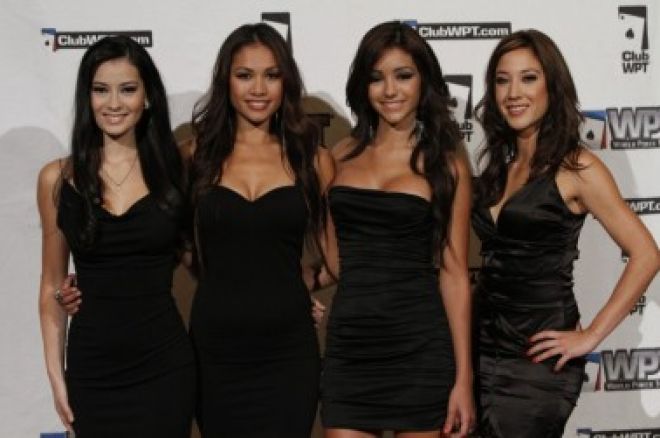 If you were searching for the top poker news stories of the day, look no further, you've found them. We're going to get straight to it, so you can get what you need and mosey along and start your weekend. The television dates for season nine of the World Poker Tour have been announced, so we'll tell you all about that, the Full Tilt Poker Academy that's going to be held at the Aussie Millions, and more.
In Case You Missed It
The second flight of the first event of the 2011 Aussie Millions saw 283 players register. When play was done for the day, Simon Watt and Jonathan Karamalikis were in the top ten in chips on the leaderboard, but it was Martin Drewe who was leading the way. Check out the Aussie Millions recap for more.
The NFL Divisional Playoffs are here and you're probably wondering which teams to take this week. Rest your brain, we've done all of the research for you and made picks in the latest edition of the Pigskin Diaries.
$100k flips, $100k pots, and more. It's just another day on the high-stakes poker scene online. Want to read more about it? You can, in the Online Railbird.
The PokerStars Caribbean Adventure kicked off last week with a $100,000 Super High Roller event that attracted 38 players. Since we know you've already read the live reporting blog with all the action, we figured we'd bring you a picture book to look at.
It's Baaaaack!
No one is a huge fan of reruns, so when the newest season of your favorite show has been announced, you want to know the dates right away so you can set your DVR. The World Poker Tour's Executive Tour Director, Matt Savage, announced the dates via his Twitter account and in a post on TwoPlusTwo.
The 26-episode season kicks off on Sunday, February 13 with part one of the Bellagio Cup VI. As you know, there are new elements to the WPT broadcast, such as Kimberly Lansing taking the anchor position on the show, the Royal Flush Girls, and Tony Dunst's new segment called the Raw Deal.
If you missed the preview teaser the last time we talked about it, don't worry, we're in a giving mood and have embedded it again for you.
Check out the entire television schedule on TwoPlusTwo.
Full Tilt Academy - Live
While many of you have checked out the online videos from the Full Tilt Poker Academy, those of you who are in Melbourne, Australia, for the 2011 Aussie Millions will be able to experience it live.
This is a course you don't want to miss as Howard Lederer, Erick Lindgren, Gus Hansen, Roberto Romanello, Jonathan "xMONSTERxDONGx" Karamalikis, and Simon Watt bring you insights on table image, live tells, mixed games, changing gears, and hand analysis. This is only the second time that the online Full Tilt Poker Academy has gone "off line" and live, giving participants a unique face-to-face experience with the pros.
Tickets to the seminar are exclusive to Full Tilt Poker Aussie Millions qualifiers, but, Full Tilt is running a tournament on January 19 and is awarding the top 25 places, a seat in the seminar on January 22.
Read the press release for more, and if you're going to be in Melbourne and want a seat, sign up for a Full Tilt Poker account and check out Tournament ID 211446808 for more.
Watch the PCA Final Table (Almost) Live
Back in December, we told you that ESPN2 and ESPN3 would be airing the final table of the PokerStars Caribbean Adventure Main Event. Don't worry, that hasn't changed. This is just a friendly reminder because if your memory is anything like ours, we know you need it.
Coverage starts at 5 p.m. EST on ESPN3, and then at 10 p.m. EST, ESPN2 HD will join in to simulcast the show and run until a winner is crowned. The broadcast will be on a one-hour delay, so when a player busts, he can relive it all if he wants to.
"For the first time viewers at home will see a poker telecast from start to finish, with all the strategy of world-class poker players playing in real time and completely unedited," Matt Volk, ESPN manager of programming and acquisitions said.
ESPN.com as more.
PKR Gets in the Octagon
PKR, following in the footsteps of Full Tilt Poker and UB, has partnered with a mixed martial arts promotion. BAMMA, the British Association of Mixed Martial Arts (Britain's top MMA promotion) and PKR have just signed a deal to become the official gaming partner of BAMMA. With this partnership, the PKR brand will be seen at all fights, and BAMMA branding will be used in and around PKR Poker Rooms, as will fighter images.
"It is with great pleasure that we announce our official partnership with BAMMA. Mixed Martial Arts is becoming hugely popular and we are very much looking forward to working with them throughout the coming year," PKR Marketing Manager Erika Schwartz said.
Check out UK.PokerNews.com for more.
Poker Pet Peeves
Do you have any pet peeves at the poker table? Kristy Arnett and Sarah Grant talk to some of the pros at the PokerStars Caribbean Adventure to find out what they can't stand when they're playing live.
Be sure to check out PokerNews' Facebook page! And for all the latest poker news, follow us on Twitter.
Right now not only can you get a free $50 bankroll from PartyPoker and PokerNews, you will also get a free month at PokerNews Strategy. Hurry because this is a limited offer, but the great thing is you don't even have to make a deposit at any stage, just go to our PartyPoker Free $50 Page and follow the walk-through.