The Nightly Turbo: Leo Margets Wins, World Poker Tour Magazine Awards, and More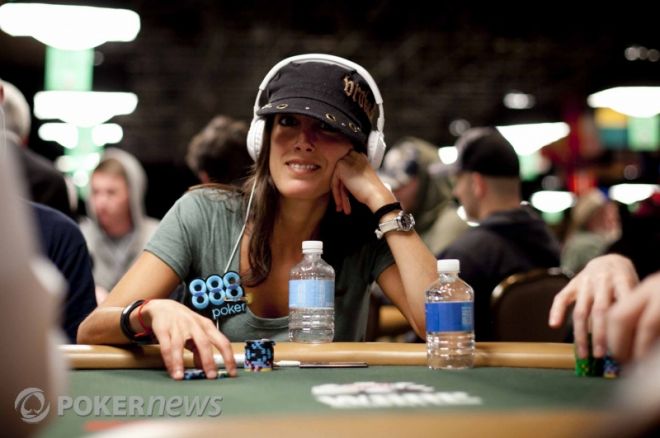 With as cold as it is outside and everything and everyone going into hibernation, we figured we'd better do the same thing. It's the last Nightly Turbo of the year, but don't get discouraged, we're putting up the top ten stories of the year starting tomorrow to refresh your memory. We'd like to thank you for reading and coming back day after day. We do this all for you — really. Enough of that, we don't want you so teary eyed that you start thinking the four of spades is the ace of clubs. What's perfect is that we're leaving you with a photo of a pretty lady who knows how to win, the nominees of the World Poker Tour Magazine awards, and more. See you next year, same time, same place!
In Case You Missed It
Is the continuation bet in your arsenal of poker tricks? It should be, and PartyPoker pro Bodo Sbrzesny tells you why in our latest strategy article.
Every week, Lynn Gilmartin makes us jealous with her photos and stories from her trips — and this week is no different. Check out Around the World with Lynn for a sneak peek at season four of the PokerStars.net Latin American Poker Tour.
Were you railing the PokerStars 1/4 Million last night, but had to go to sleep and didn't get to see the winner? We've got the results of that and more of the week's tournaments in the Midweek Briefing.
Do you listen to the Matt & Matt Show every week but want to know more about the guys behind the show? Well, here's your chance. Read Getting to Know Matt Parvis and Matt Brown of the Matt & Matt Show to find out more.
Felicidades!
Last woman standing at the 2009 World Series of Poker, 888 ambassador Leo Margets took down the Full Tilt Poker Masters Series at the Grand Casino in Barcelona last week. She took home €100,000 for the win in which she beat beat 31 of Spain's best players who had qualified for the event.
The tournament was a three-day event that covered a range of poker disciplines including deepstack, shootout, and turbo tournaments.
Check out the press release for more.
WPT Magazine Awards
World Poker Tour Magazine is holding a reader's choice award (which is a little different from Bluff Magazine's — the one Gloria Balding is nominated in - go vote). So, the categories are Favorite British Player, Best International Player, Best Poker Personality, Best Online Player, Best UK Cardroom, Best International Cardroom, Best Online Room, Best Online Forum, Moment of 2010, and Outstanding Contribution to Poker.
We'd go through the nominees, but that would make this way too long. Voting is currently open and will remain open through February 1, 2011, with the results being announced in the March issue of World Poker Tour Magazine.
Go vote at WPTMag.co.uk.
Reserve Not Met
Last week in the Nightly Turbo, we told you about 1991 World Series of Poker Main Event winner Brad Daugherty who was selling his bracelet on eBay. Well, that auction has ended, and if there was a lucky buyer, we'd tell you who it was. The undisclosed reserve on the bracelet was not met; therefore, the last bidder, who was going to shell out $30,100 for the 14k gold bracelet won't be doing so.
Raise it Up
Some of the biggest online gambling companies in the world are headquartered in Gibraltar. It sounds random when you think about it, but a one percent gaming tax up to a maximum €500,000 charge is quite the incentive. However, all that will change come January 2011.
With the new year comes a corporation tax hike of 10 percent. Gibraltar is trying to keep its tax regime in line with EU regulations on fair competition. Some companies on the island are currently paying the 10 percent tax, but some of the companies that have been on the island longer are paying the lower tax rate.
"We've known about this for some time, and we've factored it in," Partygaming spokesperson John Shepherd said. "The tax is still going to be very low." He also doesn't think the tax hike would deter other companies from setting up operations in Gibraltar.
The Telegraph has more.
Happy Holidays!
And because there's nothing like a good light show....

Like us on Facebook, and follow us on Twitter for up-to-the-minute news.
Just a minimum deposit is required of new players to qualify for our final $2,770 Freeroll of 2010 with Poker770 next week.