The Nightly Turbo: PartyPoker Founder Avoids Prison, Isildur1 Losing, and More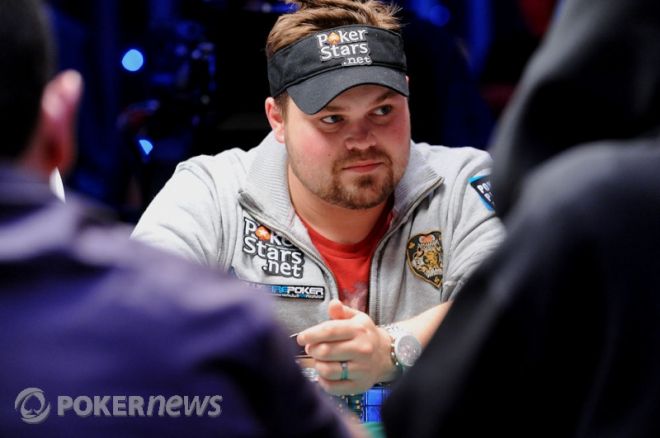 It's finally the weekend, and in between manipulating the fish on your favorite online poker site, you should probably go finish that holiday shopping of yours, but we recommend that you read this first. How else are you going to find out about the sentencing of PartyPoker founder Anurag Dikshit, how much Isildur1 is down these days, and which 2010 November Niner scored a win recently.
In Case You Missed It
Think the guy to your left keeps bluffing you? Joseph Cheong, Shaun Deeb, and Carter King will show you how to spot a bluff in the latest edition of the Sin City Series.
Tom "durrrr" Dwan and Daniel "jungleman12" Cates met on the virtual felts of Full Tilt Poker for a little heads-up match. How long did it last and who came out the winner? You'll have to check out the "durrrr" Challenge recap to find out.
The action on the high-stakes tables this week wasn't as high-flying as we're used to, but it was still there. The Online Railbird Report has some of the biggest pots and the week's biggest winners.
He may have been shy and a little awkward in his first few interviews, but Tom "durrrr" Dwan has blossomed throughout the years. Check out the latest Video Vault for some of our favorite durrrr videos.
Last week, John Racener was arrested for his third DUI in five years. Rich Ryan takes a look at the implications in our latest PokerNews Op-Ed.
Probabtion is Better Than Jail Time
In 2008, PartyPoker founder Anurag Dikshit pleaded guilty to internet gambling charges under the Federal Wire Act. He was sentenced Thursday by a court in New York. He faced a maximum of two years in jail but was sentenced to a year of probation instead. He avoided jail by striking a plea deal with federal prosecutors to forfeit $300 million to U.S. authorities for his role in PartyGaming's activities in the U.S. prior to the enactment of the UIGEA.
Judge Jed Rakoff challenged prosecutors in this case, stating that PartyPoker's two other founders, who are U.S. citizens, Ruth Parasol DeLeon and Russell DeLeon, were not charged, while Dikshit, an Indian with no American nationality was charged. However, in the PartyGaming merger agreement with Bwin, both Parasol DeLeon and DeLeon will have to liquidate their positions if they could prevent the operator from "getting a license or completing a suitability review" in the U.S.
EGRMagazine.com has more.
Isildur1 Drops Limits but Still Losing
We've seen it before, so it shouldn't surprise us, but after winning $287,500 in his first foray as a PokerStars Team Pro, Isildur1 has had a few bad sessions. We told you about him losing over $300,000 to Phil Galfond. Since then, he's been seen playing lower than "normal" limits. And his "lower than normal" is still nowhere near our "normal," so we don't feel too bad for him.
Since donning the PokerStars patch the mysterious Isildur1 is down $96,000. Hopefully for him, someone activates that boom switch, because he's got the SuperStar Showdown on Sunday against Issac Haxton, and $150,000 is on the line.
Find out more about Isildur1's bankroll problems on the PokerStars Blog.
November Niner Books a Win
We've seen it before, after the November Nine is set, members of this prestigious group go on heaters before they play out their final table in November. Some of the 2010 November Niners are riding the wave on into December. John Racener final-tabled the WPTDBWPC, and Jason Senti has taken down the Minnesota State Poker Tour event, good for $38,540. The $1,100 buy-in event drew 137 entrants, and we're not saying for certain, but maybe if there weren't feet and feet of snow in Minnesota, more folks would have made the trek.
"Honestly, I'm really, really happy to win this event," Senti said. "It's the first time I've played locally here since I even made the November Nine...actually, I've been running kind of mediocre at cash games. Not that I expect anybody to feel bad for me. But it looks like I'm still running red hot in tournaments."
Check out the results at MNPokerMag.com.
Poker's Newest Trend
Did the poker community just find out about eBay or is it the classic case of "If he can do it, I can do it"? Peter Eastgate made waves in November by putting up his 2008 World Series of Poker Main Event bracelet up for auction. Then Eskimo Clark put his up on the auction site. Soon after, you could bid for Vanessa Rousso's Lamborghini. Well, if you missed out on the bracelet bidding, you still have a chance.
1991 World Series of Poker Main Event winner Brad Daugherty has put his 14-carat gold bracelet up for grabs to the highest bidder. At the moment, it's going to cost you a bid of $6,200 or more, and you only have just less than two days to do it. On a side note, we really hope auctioning WSOP bracelets doesn't become a trend.
Want the bracelet but don't want to play for it? Check out eBay to bid on it.
WSOP and Microgame Announce Alliance
Caesars Interactive Entertainment has announced a long-term agreement with Microgame S.p.A. for the Italian poker market. This means that Microgame and CIE will exclusively market the WSOP brand in Italy with both online and offline poker tournaments and promotions.
"This agreement is a logical step in our European and global expansion strategy to partner with leading local companies as we look to expand the WSOP brand," Caesars Interactive Entertainment CEO Mitch Garber said. "Microgame is a clear leader in Italy and we look forward to working hard together to grow the poker market."
Microgame is the largest poker network in Italy. People's Poker will be co-branded with both the WSOP brand and the People's Poker brand and serve as a hub for poker playing in the Italian market.
"We are honored to have been selected as the exclusive Italian partner for the WSOP," Microgame CEO Fabrizio D'Aloia said. "The People's Poker Network, powered by Microgame, confirms its position of leadership in the Italian Poker Market and we are truly excited to offer our customers something unique. The WSOP has over 40 years of history and heritage and an alliance with Microgame online marks an exciting new chapter for both of us."
Check out WSOP.com for more.
Happy Holidays!
If we can't be at the PokerStars.net European Poker Tour Prague holiday party, we might as well watch it — just to get in the holiday spirit that is --and to devise a master plan of getting there next year.
Follow us on Twitter and like us on Facebook for up-to-the-minute news.
No need to play a single hand or even deposit to play in Saturday's $500 Sign Up Only Freeroll on Luvin Poker.