Video Vault: Tom "Durrrr" Dwan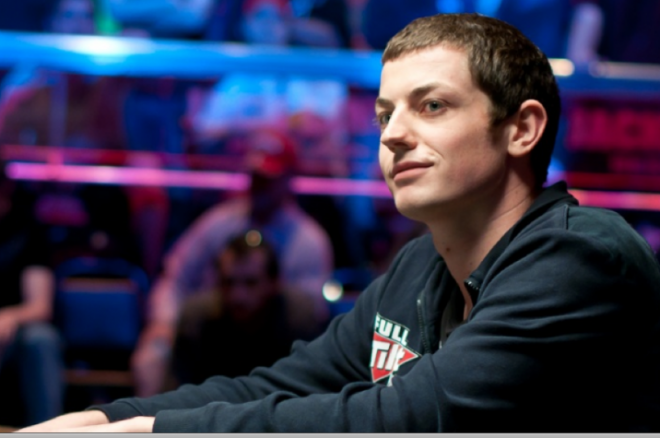 From the time Tom "durrrr" Dwan started playing low-stakes, he has built up his reputation as a fearless and legendary player while still in his twenties. He, in essence, is the Cinderella story and hero to many of the online players who are constantly finding poker at home on their laptops. To be honest, I don't remember meeting Dwan, but I do remember that his name was always spoken in whispers. The amount of fame and respect he commands still amazes me. He is a nice kid from Jersey who just happens to be one of the best poker players in the world. Here are my favorite Tom "Durrrr" Dwan videos ever.
Calling the Clock: Tom Dwan
One of my favorite things about Dwan is his ability to laugh at himself. He keeps a solid group of people about him that keep him grounded and largely self-deprecating. I got away with asking him a lot of questions in this Calling the Clock segment that some players would blanche at. A thread started on TwoPlusTwo saying I should have gotten fired for the line of questioning, but to Dwan'sl credit, he said he had a blast. Come to find out, poker's "chosen one" has a sense of humor.
WSOP 2010: Will Tom Dwan Win?
One thing everyone does know about Dwan is that he doesn't shy away from a prop bet, whether it is his well-documented love of Peggle or trying to bankrupt the poker aristocracy with a bracelet bet he almost won. His final table at the 2010 World Series of Poker was not only one of the most anticipated, but also one of the most exciting. (Largely due to copius amounts of alcohol the rail consumed.) Kristy Arnett succinctly captured the pressure and anticipation of his final table, one that no one who witnessed it will forget any time soon, even though Dwan subsequently lost the bracelet to Simon Watt.
WSOP Europe 2010: Durrrr Media Junket
As everyone with an online connection and penchant for pokering knows, Dwan inked a deal with Full Tilt Poker in late 2009. The annual Full Tilt Media Junket in 2010 during the World Series of Poker Europe was his first as a Full Tilt Pro. I have to say, having interviewed for years, he really has blossomed from the guy who could have been confused as a cast member of Twilight into a sophisticated man of the world, but if you look closely the cheekiness is still there.
Durrrr Down $523,000 to Antonius
If you follow Video Vault on a regular basis than you know that this video appears regularly. Just a few weeks ago it was a highlight on the Patrik Antonius Video Vault. This was shortly after the "durrrr Challenge," which hasn't finished, first got under way. Aussie Millions put the two titans together for a heads-up cash game. I snagged a few words from the two right before the full ring game started. I still love this video.
NAPT Mohegan Sun 2010: Tom Dwan
So we have established that Dwan doesn't shy away from a prop bet, but likewise he doesn't shy awat from paying up. Kristy Arnett caught him at North American Poker Tour Mohegan Sun when he was decked out in what is best considered questionable attire for the non-Canadian. As always, he was cordial and irrepressibly Tom Dwan.
Have you seen our new $40,000 Freeroll Series from Lock Poker? Lock Pro Supremacy not only has four $7,500 Freerolls but it also has 25 $100 Lock Pro Bounties in each tournament, so you can boost your bankroll even if you don't make the money.