The Nightly Turbo: Poker Break, PokerStars in Another Music Video, and More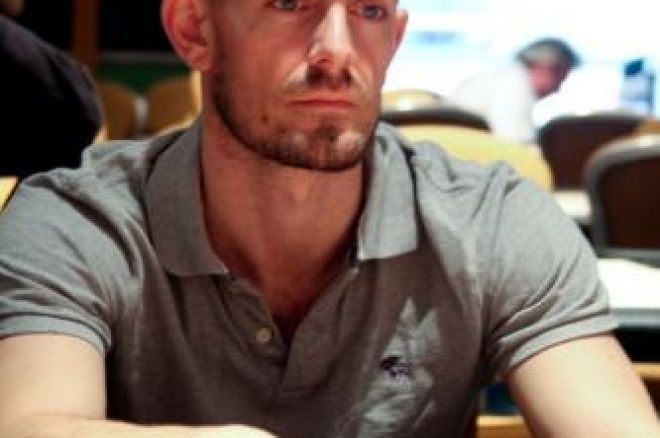 Tonight's Nightly Turbo will take you into the weekend with news on the latest poker player taking a break from the game, PokerStars in yet another music video, and more. Now you'll have something to talk about when you're sitting at the poker table.
In Case You Missed It
The year is coming to a close and most people recap the year with "best of" and "worst of" lists. We're definitely not averse to lists here at PokerNews HQ, so you might see a few lists over the next few weeks. The first of many: 2009's Top 10 Positive Trends in Poker.
The WPTDBFDC (yes, it's still just as long today) made it into the money yesterday. A new chip leader has emerged and they're battling it out for the $1,428,430 first-place prize. Find out who the bubble boy was and who's left in the fight in our World Poker Tour recap.
We weren't kidding about the list thing. Here is your second list. This one has everything to do with million dollar pots and some of your favorite nosebleeders. Check out The Top Five Online Pots of 2009.
Setbacks in Europe
The U.S. isn't the only one with problems in the online gaming world. The advocate general of the European Court of Justice (ECJ) has recently given his opinion that it is legal for a single operator to run betting and gaming operations in individual European Union member states. The advocate general's opinion is not legally binding but is an indication of what the ECJ's opinion could be. This puts a damper on things for Ladbrokes and Betfair who have been in a seven-year struggle to claim rights to offer their online gaming services in The Netherlands.
"We continue to believe that the ECJ should uphold principles of free and fair competition across borders as there is no logic in the fact that the Dutch monopoly could freely compete against us in the UK but we are prevented from accepting bets from any Dutch resident that finds us on the Internet," said Ladbrokes' Managing Director of Remote Betting and Gaming John O'Reilly.
The opinion seems like an early victory for the monopolies but could threaten the legality of De Lotto's (The Netherlands sole e-gaming supplier) automatic appointment.
"This will be disappointing for those online operators who thought they could rely on EU law to liberalise the gaming markets. If the opinion is followed by the European Courts then there is reduced scope for them opening markets," said April Carr, an associate in the EU law firm Olswang.
Find out more at EGRMagazine.com.
Be sure to follow us on Twitter for up-to-the-minute news and become a friend on Facebook while you're at it.
Nuts and Loaded
PKR has just released news on a partnership with IPC Media's award winning men's magazine brands, Nuts and Loaded. The partnership will lead to poker rooms branded Nuts and Loaded.
"We think that the collaboration with IPC Media is a perfect matchup of brands. Nuts and Loaded readers are spot on for us, and by having branded environments within our game, we offer them a unique poker experience," said PKR Marketing Director, Simon Prodger.
One press release we read said the poker rooms will be branded with "distinctive Nuts and Loaded imagery." And by that we take it to mean, half-naked ladies. If that's not enough for you, you'll be able to dress your avatar in Nuts and Loaded T-shirts.
If you're a frequent reader of the magazine, expect Team PKR Pro to enlighten you with poker tips and stories "of their fantastic exploits as they go from tournament to tournament."
"Between them, Nuts and Loaded have a combined audience of more than 1.7 million monthly unique users online. Both are iconic men's lifestyle brands and collaborating with a partner of the calibre and scale of PKR really ticks all the boxes," said Nuts publisher Clair Porteous.
Sign up for a PKR account now and check out the new poker room.
PokerStars and Rihanna
Leave it to the TwoPlusTwo community to watch the latest Rihanna video and focus on the chips used in a poker scene. PokerStars seems to be putting that logo everywhere these days.
First, Katy Perry's video, then a Fabolous video, and a Drake video featuring LeBron James playing online. Then we had Johnny Lodden say PokerStars was signing a "big star." Who? We hope PokerStars will let us know shortly.
Now branded chips in Rihanna's new video for her single "Hard." In case you're interested in seeing the chips, they happen at about the two-minute mark but you can check out this thread on TwoPlusTwo.com, which already has a screen shot up.
I Quit. For Now.
What's the best way to keep from running worse than you are? Take a vacation from poker. Sometimes it's the right thing to do. Clear your head and get your mind right. Shaun Deeb decided to quit poker tournaments about a month ago and just this week, Gus Hansen wrote in his blog that he will also be taking a break.
Usually during this time of year, people reflect on the past year, and it seems like that's just what he did. According to HighStakesNews.com, he says he will be studying his game and making some changes so he can have a better 2010. He began 2009 up millions on Full Tilt, but April and thereafter were not kind to him. Since then, he's down almost $9 million. We would have given you some quotes from the blog entry, but we don't know a bit of Danish, except for how to eat the pastries.
If you know Danish, you can read the whole blog here.