The Pigskin Diaries Vol. 18: Divisional Round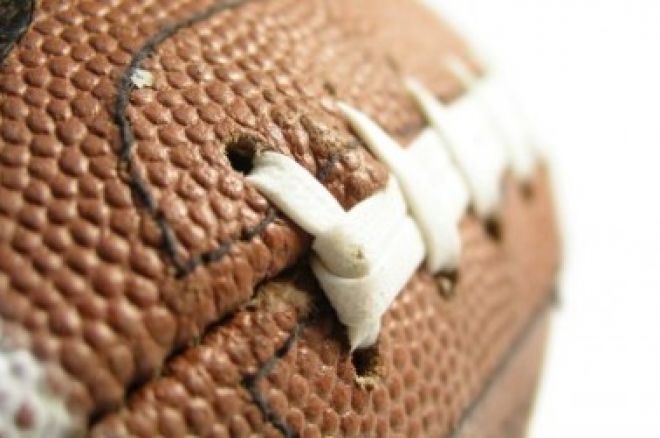 The playoffs are tough because there are only a handful of games – if you make two mistakes this week, the best you can do is break even. This makes studying these games paramount, and there is a ton of evidence available because all four games are rematches from the regular season. Last week, in the Wildcard Round, three road teams won outright (two were dogs) and the only home team to win was Seattle – also a dog. Let's see if taking the points is a sound strategy this week, or if laying the wood with the favored home teams is preferred.
Baltimore @ Pittsburgh (-3): Here we go again. Commissioner Roger Goodell is going to have a close eye on this one because there is no rivalry as physical in the NFL and surely there will be some punishing hits throughout the game. In their last seven meetings, only one game was decided by more than four points – the 2008 AFC Championship Game at Heinz Field was Steelers 23, Ravens 14. Both teams were 12-4 against the spread (ATS) during the regular season and Baltimore tacked on another win last week with a dominating performance in Kansas City.
There is a strong contention of people who believe the Ravens will represent the AFC in the Super Bowl, and the road team won this game both times during the regular season, but the Steelers offense will have an opportunity to set the tone and take over the game. Ben Roethlisberger found a new friend in Mike Wallace this season, and if those two can exploit Baltimore's 21st ranked pass defense, they will force Ravens quarterback Joe Flacco to beat them. Flacco has won a handful of road playoff games in his tenure, but never at Heinz Field. This game could be a stay-away, but if you're looking to place a bet then take the home team.
Green Bay (+3) @ Atlanta: Betting on public teams is always scary because (1) we're probably getting less points than we should, and (2) when everybody likes one side then suddenly the opposing pick becomes more appealing. The Packers are a very public team and yet, despite losing to the Falcons in the Georgia Dome 17-20 in the regular season, they feel like the right side in this game. Aaron Rodgers has been terrific all year, James Jones has asserted himself as a solid number two receiver allowing Donald Driver to roam more freely and last week James Starks ripped off 123 yards, making him the first Green Bay running back to reach the century mark since Week 5. All these offensive weapons parlayed with a ball-hawking defense led by Clay Matthews and Charles Woodson make the Packers an enticing pick the rest of the way. The Falcons have been very impressive at home, finishing 7-1 ATS spread in the regular season, but this team is a bit young on offense and it is unknown whether or not we can trust Matt Ryan in a big game. When they had a chance to lock up home field in Week 16, Atlanta played sloppily and allowed New Orleans to come back and beat them at home. If they give Rodgers and the Pack the same chances, then it'll be one and done for the AFC South champs.
Seattle @ Chicago (-10): Laying ten points with Jay Cutler is more painful than a root canal, but let's be honest; the Seahawks exhausted all of their great play last week. Marshawn Lynch was terrible all season before that miraculous touchdown run in the fourth quarter, and if the Saints had any of their top three running backs instead of Julius Jones, they would've been able to control the clock with that early 10-point lead. Certainly, the Bears defense won't allow Lynch to break six tackles on one play. Thanks to Julius Peppers and Brian Urlacher, Chicago is back to being a strong defensive team which allows Cutler to have a little more margin for error. Matt Forte and Chester Taylor give the offense good balance, as well, so if the Bears jump out to an early lead like the Saints did they can better protect it. Above all, the Seahawks are awful on the road, going just 2-6 ATS away from Seattle during the regular season. We can't forget that one of those games was an outright win in Chicago, though, but it was before the Bears' bye, and since then they're 6-2-1 ATS. If you don't want to swallow laying the wood with the Bears, we understand, but maybe you can tease the line down with the next game's favorite, as well.
New York Jets @ New England (-9): Jets fans still have a sour taste in their mouths from the Patriots' 42-point beat-down on Monday Night Football in Foxboro Week 13, and even though they got over the hill by finally beating Peyton Manning, Tom Brady at home is a completely different animal. Somehow he and Bill Belichick churn out dominating teams year after year, even when their offense skill players are guys like Deion Branch, Brandon Tate and Rob Gronkowski. Branch couldn't even get on the field in Seattle, but now he's starting and playing a major role on a Super Bowl contender. Rex Ryan and the Jets may have swagger and attitude, but neither of those characteristics help you tackle, and that's what they failed to do the last time these two teams met. Mark Sanchez is still bothered by a right-shoulder injury, so with New England's ability to score, Gang Green will need him to make a lot of big plays if they are to stay within nine points. We just can't see that happening however.
Betting lines provided by Bodog and accurate as of 10:00 a.m. PST. Remember to follow us on Twitter for up-to-the-minute news.