The Pigskin Diaries Vol. 19: Conference Championship Games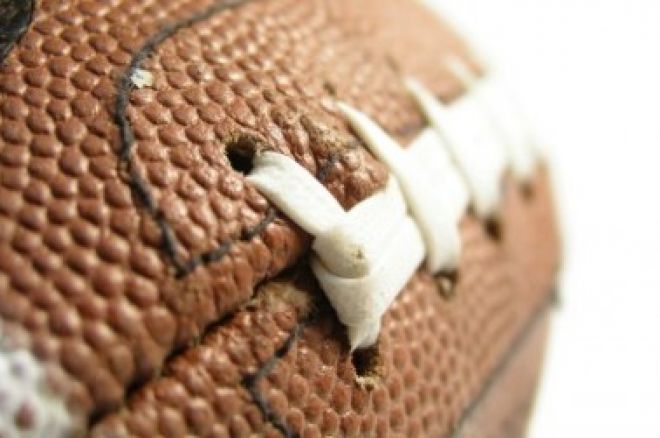 We're coming off of a 3-1 week, but with just two games this Sunday there's no room for mistakes. Both games are rematches – one of them is a bitter division rivalry – and with so much at stake for these four teams, every point is going to count. Let's take a look at which teams you should have money on this Conference Championship Sunday.
Green Bay @ Chicago (+4): The Bears and Packers have met 182 times since 1921, yet this is only the second time they'll play one another in the playoffs. The only postseason game between the two came on Dec. 14, 1941, and the Bears went into Lambeau and won 33-14. Now, 70 years later, the two will compete in the NFC Championship Game for the George "Papa Bear" Hallas Trophy and the right to play in Super Bowl XLV.
Aaron Rodgers is playing out of his mind at the moment and the Packers the favorites (8/5) to win it all – which is exactly why we love the Bears this week. There is no way Chicago should be getting 4 points at home, that's insane. In their first meeting at Soldier Field in Week 3 the Bears won outright (20-17), and in a must win game for the Packers in Week 17 the Monsters of the Midway held the Cheeseheads to just 10 points. The sloppy conditions in Chicago is sure to slow the high-octane Packer offense and so, too, will pressure from all-world defensive end Julius Peppers.
The most important player in this game is Jay Cutler. If he plays within himself and throws under 1.5 interceptions then Chicago has a great chance to not only cover, but to win the game outright.
New York Jets @ Pittsburgh (-3.5): In Week 15 the Jets escaped Heinz Field with a five-point victory. On the very last play of the game the Steelers had a shot at the end zone from their own 10-yard line, but Ben Roethlisberger's throw to tight end Matt Spaeth was a bit too wide. The biggest play of the game came on the opening kickoff however, because Brad Smith's 97-yard touchdown return gave New York all the momentum and took all the pressure off of Mark Sanchez. It's unlikely that Gang Green will match that beginning this coming Sunday, and without that spark, it's going to be tough for them to win a second time in Pittsburgh.
The Steelers could have easily collapsed last week when the Baltimore Ravens took a 21-7 into halftime, but instead they rallied back thanks to stellar play by Big Ben and a huge interception by safety Ryan Clark. Rookie wide receivers Antonio Brown and Emmanuel Sanders led the team in receiving yards, and continue to grow in front of our eyes.
The most important player in this game is Heath Miller. Tight ends kill the Jets – New Enlgand's Algee Crumpler caught a wide open touchdown and dropped another last week – and Miller will be responsible for a lot of blitz pickup because the Steelers' offensive line is very weak. If he can protect Roethlisberger and make plays when he releases, then the Jets safeties and linebackers are in for a very long day.
Bonus Picks: Take the under (44) in the Packers/Bears game and the over (39) in the Jets/Steelers game. Sloppy conditions in Chicago will hinder both offenses and we have a sneaking suspicion that the AFC title game will be a bit of a shootout.
Betting lines provided by Bodog and accurate as of 10:00 a.m. PST. Remember to follow us on Twitter for up-to-the-minute news.