The Weekly Turbo: Prahlad Friedman Signs with UB, European Poker Awards Nominees Announced, and More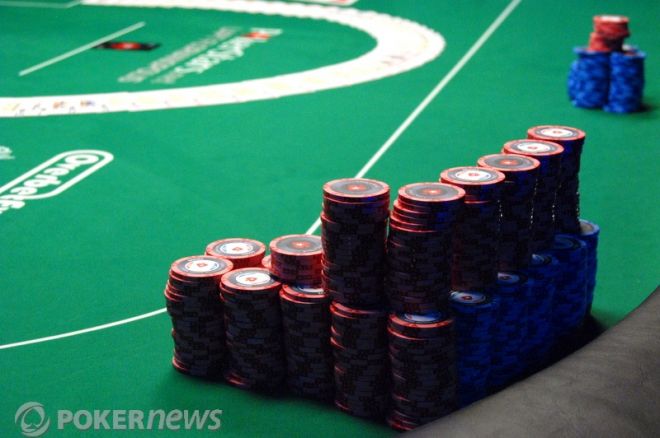 If you're already missing Nightly Turbos and it's only the first week of the year, that's not a good sign. Lucky for you, you can get back on track with the Weekly Turbo. We're going to bring you all the news you missed, including Prahlad Friedman's new sponsor, the nominees for the European Poker Awards, and more.
Prahlad Friedman Joins Team UB
In some of the most shocking not-so-shocking news we heard last week, Prahlad Friedman has joined Team UB. If this is shocking to you, then you probably don't have a Twitter account or peruse the poker forums very much.
Ever since it was announced that Annie Duke and Phil Hellmuth were leaving UB, rumors spread about Friedman joining Team UB. Now it's official and they've even made this sweet video for you.
A $4.9 Miliion Year
2010 is done and dusted and after all the chips exchanging hands this year, there can only be one player who sits at the top with the title of winningest player of the year. No, it isn't Phil Ivey or Tom Dwan, but a virtual unknown at the beginning of 2010 who blossomed into a major contender on the online poker scene — Daniel "jungleman12" Cates.
Cates secured this honor by a comfortable margin, finishing the year a $4.9 million winner — $1.1 million in pot-limit Omaha and $3.8 million in no-limit hold'em. He peaked in the first week of December at $5.3 million, but we all know how poker can be.
Andreas "skjervoy" Tobergsen finished out the year with $3.7 million while Tom Dwan and Phil Ivey finished just below Tobergsen with $3.6 million and $3 million respectively.
Head on over to HighStakesDB.com for more.
And the Nominees Are....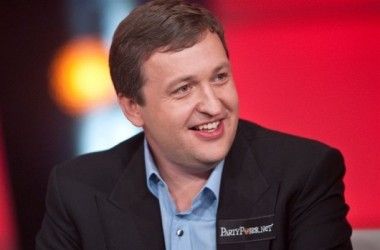 Nominations for the 10th Annual European Poker Awards have been announced and our very own Tony G is up for an award. Tony is up against Jesse May and Anthony Holden for the Rob Gardner Memorial Award for Poker Personality of 2010. We'll be rooting for him to take this one home.
Also nominated are Liv Boeree and Annette Obrestad for Europe's Leading Lady, and James Bord, Jake Cody, 2010 November Niner Filippo Candio, Liv Boeree, Tobias Rinkemeier, and David Vamplew for Outstanding Tournament Performance.
Other categories include Rookie of the Year, Lifetime Achievement, Internet Player of the Year, Poker Staff Person of the Year, and Player of the Year. The awards will take place in Paris on February 13.
UK.PokerNews.com has the entire list of nominations.
Washington Feds Freeze Online Poker Money
Federal prosecutors in the state of Washington are attempting to seize nearly $8 million from financial institutions that were processing transactions from various online poker sites.
Since October, four civil forfeiture complaints have been filed in a Seattle federal court, and the cash, which belonged to payment processor firms and was sitting in banks, has been moved. This is the latest action in the Justice Department's battle against online poker.
Read more on the story at Forbes.com.
The Nuts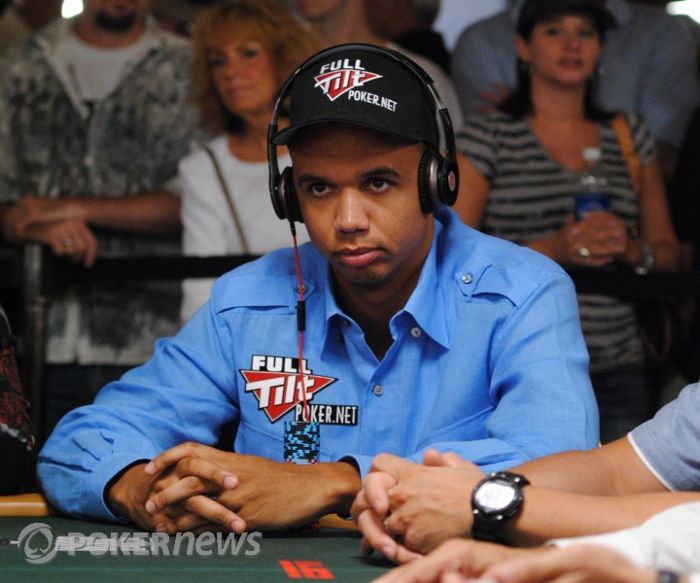 The latest installment of ESPN's The Nuts is back. The monthly blog post ranks the best players in poker at the moment. The rating panel includes PokerNews' Editor in Chief Matthew Parvis, PokerNews' Tournament Reporting Manager Don Peters, ESPN's Andrew Feldman, Gary Wise, and Bernard Lee, Bluff Magazine's Editor in Chief Lance Bradley and Bluff Magazine's Managing Editor Jessica Welman, PokerRoad's Court Harrington, PokerNewsDaily's Dan Cypra, and ESPN Deportes poker editor Nahuel Ponce.
The top spot went to none other than Mr. Phil Ivey. He received eight of the ten number one votes. "The bottom line is, until someone proves he or she can beat Ivey, you can't knock him out of the top spot," Peters said. Jason Mercier sits in the number two spot again, and Patrik Antonius maintained his spot at number ten. The rest of the list saw a little movement.
Vanessa Selbst moved up three spots from eight to five as did Tom Marchese who moved from sixth to third. On the downswing was Michael Mizrachi who moved from third to seventh, and Sorel Mizzi who is sitting in ninth place on the list for December.
Check out the entire list and what the panel had to say at ESPN.com.
Mindset for 12
You might think you have plenty of time to get your head in the game for the 2011 World Series of Poker, but May 31 will be here before you know it. One way to get your mind right is to work with the mindset coach to your favorite players, Sam Chauhan. He's worked with Daniel "jungleman12" Cates, Gavin Smith, Josh Arieh, Antonio Esfandiari, and Phil Hellmuth. And just recently, one of Chauhan's client's, Lars Bonding, took down the PokerStars Sunday Warm Up, beating just over 4,700 entrants, and winning $127,039.75.
Chauhan is launching a three-month group coaching program for 12 people to get them ready for the World Series of Poker. The program will be for two groups of six and will have weekly coaching calls and a live coaching session in Las Vegas once a month.
Not only that, but if mindset coaching is something you're interested in, Chauhan is hosting a Mindset Instructors Academy in February at the Encore in Las Vegas.
You can find out more information on that at ChangingYou.com and if you want one of the 12 spots for the three-month program, email sam@changingyou.com.
For Sale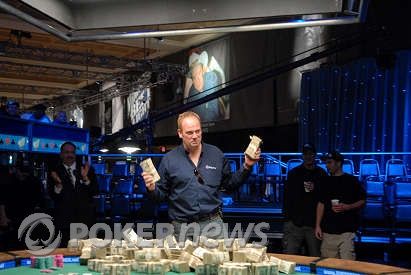 It seems the "sell-your-WSOP-bracelet" trend rolled over into 2011. Marty Smyth took to his blog to discuss how 2010 went for him and reveal that he wants to sell his WSOP bracelet, if anyone is interested in buying it.
Of his 2010 on the felt he says, "In terms of profit and loss, 2010 wasn't nearly as bad. I lost money playing poker, but not a huge amount relatively speaking, and I made most of it back on sports betting. It was still a very disappointing year though, as I'm supposed to be a poker player primarily, and to lose money over a period of two years probably means I'm doing something wrong."
Smyth says he has considered pulling a "Peter Eastgate" and retiring, but it's not an option for him financially. He says he won't put the bracelet up on eBay, and knows it wouldn't sell for as much as Eastgate's, but says if anyone is interested in buying it, he won't take less than $10,000 and will donate any money it raises to the children's hospitals in Belfast and Dublin.
Read Smyth's entire blog post for more.
Like us on Facebook, and follow us on Twitter for up-to-the-minute news.
Right now not only can you get a free $50 bankroll from PartyPoker and PokerNews, you will also get a free month at PokerNews Strategy. Hurry as this is a limited offer, but the great thing is you do not even need to make a deposit at any stage, just go to our PartyPoker Free $50 Page and follow the walk-through.