The Weekly Turbo: UBOC 6 Update, Isildur1's Tax Woes, and More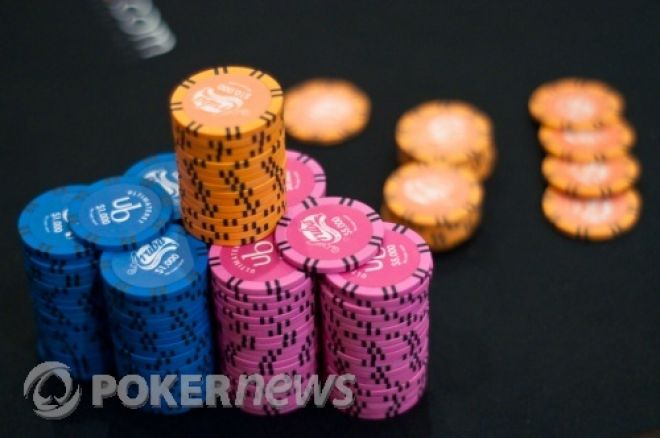 What? You missed an edition of the Nightly Turbo this week? You should be disappointed in yourself. We are. Disappointed or not, we know you won't do it again. That's why we're bringing you the Weekly Turbo complete with the top poker news stories of the week. The UBOC6 started last week, so we'll give you some of those results, a look at just how much Viktor "Isildur1" Blom might have to pay in taxes, and more.
UBOC6 Update
UBOC 6 is under way on UB and with 29 events and $5 million in guarantees, plenty of players are coming out to take part. At the time of writing this, 14 events have been completed. Here are the results.
#1 $500 NLH Deep Stack: DONT_RIVER_ME - $78,020
#2 $300 Sniper NLH Deep Stack: KILLERJESS - $55,123.57
#3 $300 NLH Deep Stack Ultra Turbo: CRZYVIETCHIK - $36,003
#4 $300 NLH 4-MAX: AVONOLDFARM: $29,186.85
#5 $200 NLH ($200 Rock Star Bounty): FINEIRISHLAD - $23,047
#6 $200 PLO 6-MAX: KERVO5 - $14,600.00
#7 $300 NLH Deep Stack: ED_ANGELIS - $39,911
#8 $150 NLH: FUTUREPROQQ - $18,338.25
#9 $200 PLO 1R/1A: STUCKINPGH - $26,156.00
#10 $500 NLH Deep Stack 6-MAX: DICKHOLDEM - $51,000*
#11 $150 NLH Deep Stack: PWNOOBS - $22,066.50
#12 $150 Sniper NLH Deep Stack: THE_DOSE101 - $13,535
#14 $200 NLH Turbo Triple Chance (3X) 300 Starting Chips: 1GOLEAFSGOEH1 - $26,000
* denotes deal was made
There are plenty of UBOC 6 events left on the schedule so sign up for a UB account today and get started!
Paying the Piper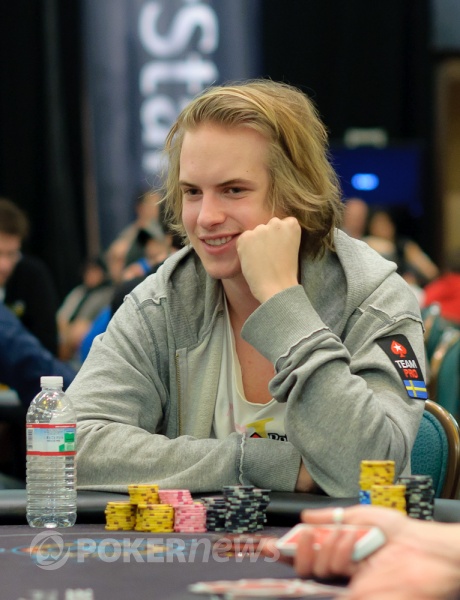 The grand mystery of Isildur1's identity was solved a couple of weeks ago at the PokerStars Caribbean Adventure. It wasn't a big surprise to very many people, if anyone, when Viktor Blom walked through the black curtain.
It was said that one of the reasons Blom didn't reveal himself was the tax situation in Sweden. Well, that hasn't changed. Last week, a financial newspaper in Sweden revealed that the Swedish government had begun to crack down on online poker sites. Under Swedish law, residents must pay taxes on gambling online unless they play on sites based in the European Union or the state-run Svenska Spel. Unfortunately for Blom, he did most of his playing on Full Tilt Poker, and since it's a non-European Union site, he could be looking at a hefty tax bill.
How hefty? $149 million. Why so much? Well, according to Swedish tax laws, all gambling is taxable, even losing hands. (Double bad beat.) Though originally from Sweden, Blom recently moved to London where gambling income is not taxed. There is no word yet whether or not Blom will have to pay up, but Erik Boman, a spokesperson for the Swedish tax agency said, "Internet poker is something we're looking into and I know this poker player, but I can't comment on whether we've opened a case."
You can read more on Betting.Betfair.com.
What Happens in Florida....
It just doesn't quite have the same ring to it does it? Florida is considering expanding casino gambling statewide, and has received proposals from some of Las Vegas' leading hotel and entertainment companies. During his campaign for governor, Rick Scott opposed expanding casino gambling in the state but now that he's in the driver's seat, he said he's open to the proposition.
Scott met with CEO of Las Vegas Sands Corp., Sheldon Adelson, recently, increasing speculation on the issue. Adelson has said he is willing to invest up to $3 billion to fund a Miami hotel and casino project.
In a radio interview, Florida Senator Mike Haridopolos said, "We're a big-time gambling state, and we need to figure out in general how we're going to maximize revenue because people are going to gamble."
Will we be calling Florida the Las Vegas of the South? Only time will tell. Check out more on the issue at Examiner.com.
Tony Wants a Rematch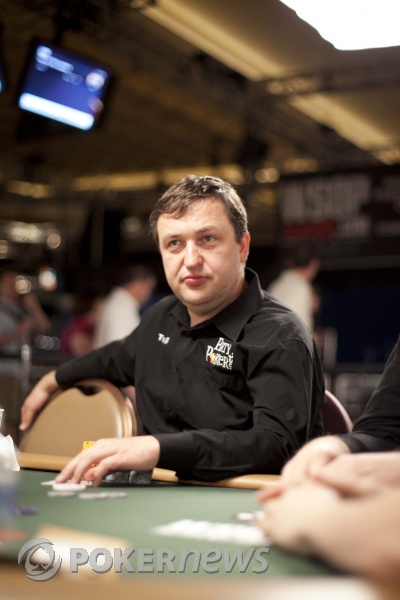 Earlier this month, Tony G took on Viktor "Isildur1" Blom in the second match of the PokerStars SuperStar Showdown. Although Tony seemed to have things under control for a good part of the match, Blom battled back and after 2,500 hands had taken the G for $44,280.
Tony is now looking for a rematch. In his latest blog, he said, "I offered $50k added prize money if he would agree to a rematch on PartyPoker. Don't you think it is fair that we play home and away? I lost the away match but everyone is better at home. Alas the powers that be stop such freedom."
Will Blom take him up on his offer? Only time will tell. Tony also talks about the 2011 Aussie Millions and bringing his dog Zasko to the $100,000 Challenge this weekend, as well as a run-in he had with Patrik Antonius in the VIP room at Crown Casino.
Check out the blog on PartyPoker for more.
"7***1" Revealed
Remember last year when 2008 World Series of Poker Main Event champion Peter Eastgate put his bracelet on the auction block? Throughout the auction, PokerNews' own Tony G did his best to secure the winning bid, but in the end, "7***1" won it.
Well, the mystery bidder has revealed himself — Scottish businessman William Haughey will have the shiny piece of jewelry to look at. In the last few years alone, Haughey has donated over $50 million (he's worth about $238 million thanks to his refrigeration company called City Refrigeration Holdings) to charities and said he bought the bracelet because Eastgate had vowed to donate the proceeds to charity. Haughey is also a bit of a poker player, having cashed at the WSOP four times and won a European Poker Tour Grand Final side event in 2008.
Want to know more about the story? Check out the Carbon Poker Blog.
On the Road Again....Maybe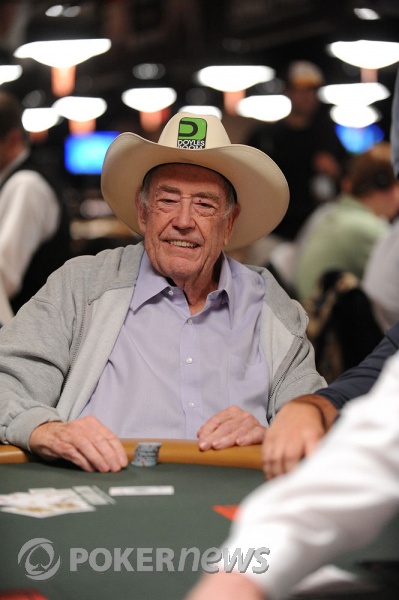 You can go ahead and file this one under things we thought we'd never hear (or read). In his latest blog, Doyle Brunson said he's considering moving from Las Vegas to California.
Brunson wrote that "Las Vegas is becoming more and more a not very desirable place for a poker pro to live." There aren't enough high-limit games to suit him. What with "the economy, the worldwide tournaments, and the Internet poker," he wrote, "the outlook for live cash games are bleak. Poker is on the verge of making a very significant change and in my opinion a very bad change," he wrote in his blog.
He picked California because, he says, "there are a few mid-level games that are played regularly."
Read Doyle's Blog for more.
High Stakes Poker Season 7
We've got a little scoop for you regarding season seven of High Stakes Poker. We know you can't wait to catch the show that was filmed in December in Las Vegas at the Bellagio.
According to the twitter feed of POKER PROductions, the company that produces HSP, as well as Poker After Dark, the season seven debut will happen on February 26, which is a little different than what you all are used to because it's a Saturday, and you're used to catching the show on Sundays.
There has also been speculation that Team Full Tilt will not be appearing on the show, meaning that Phil Ivey, Tom Dwan, and Patrik Antonius will be no-shows.
Though we usually say "if it's on Twitter it's real," nothing is "official" yet, and once we get a presser confirming the lineup and air dates, we'll let you know.
11th Triple Crown for Moorman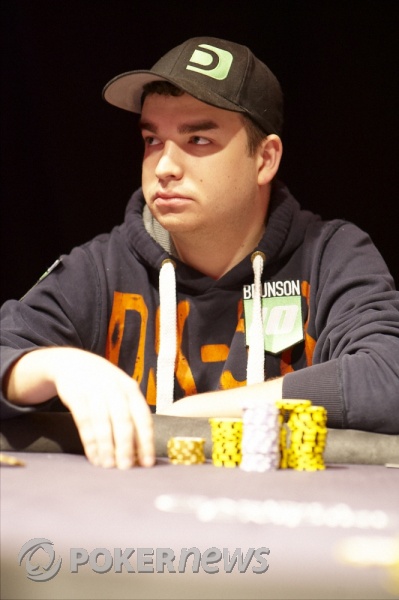 Chris "moorman1" Moorman made history this week by winning his 11th Triple Crown. PocketFives.com created the Triple Crown, and to win one, a player must win three multitable tournaments on three different major online poker sites, in a seven-day period. The tournaments must have at least 100 players and the prize pool has to be at least $10,000.
This week, Moorman succeeded in doing just that, by winning tournaments on UB, PokerStars, and Full Tilt Poker, cashing for over $47,000 throughout the three events.
"It's been a long time since I won my last one," Moorman said, "so it was a bit of a shock that I actually managed to close it out on the last possible day this time."
Though Moorman holds the lead for most Triple Crowns won, his closest competitor isn't far behind - Peter "Belabacsi" Traply has 10.
Read more about Moorman's win at Internet-Poker.co.uk.
There's an App for That
This week, two online gaming companies released real-money mobile phone apps - Bwin and the Microgaming Network.
Bwin launched the first real-money iPhone app, but it's only available in the United Kingdom and Austria at the moment. It is expected to be released throughout Europe in the future.
"At this stage we are just looking at making the best app we are capable of. We went for two legally safe markets (the United Kingdom and Austria) and it went through. Other operators have seen their apps dismissed in other markets, but we do not know why," Berthold Kao, head of product management RNG and mobile said.
Just a day later, the Microgaming Network announced it would be releasing a real-money app for the Android by the end of the quarter. All poker rooms on the Network would be available in the app.
EGRMagazine.com has more.
Like us on Facebook, and follow us on Twitter for up-to-the-minute news.
The first Lock Pro Supremacy was one of the most fun online tournaments of the year so far and there are three more to play. They are $7,500 Freerolls that also have 25 x $100 Lock Pro Bounties in each tournament, so you can boost your bankroll even if you don't make the money.