Karabulut Disqualified from Holland Casino Dom Classic for Cheating Incident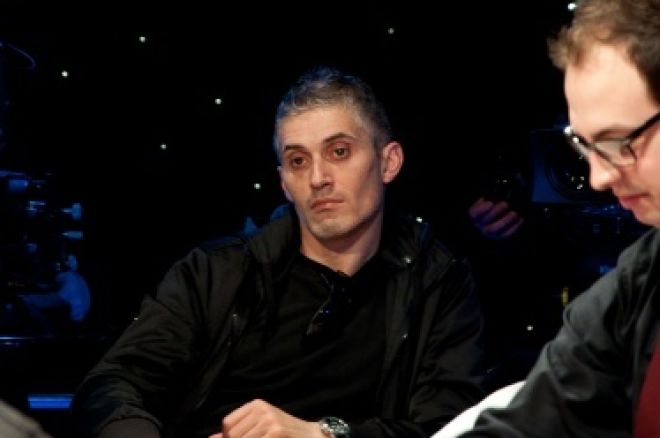 Back in September, the poker world was rocked by a cheating scandal at the Partouche Poker Tour headed by Ali Tekintamgac, who enlisted the help of bloggers/reporters to stand behind his opponents and inform him of their cards via hand signals. One of those bloggers/reporters was Kadir Karabulut, who was supposedly involved in a cheating incident of his own last week at the Holland Casino Dom Classic.
According to reports, the incident took place on Saturday night during the €1,500 Main Event with around 30 players remaining. It was at that time that PokerStars Team Pro (Netherlands) Pieter de Korver noticed that Karabulut, who was seated at this table, was engaged in suspicious behavior with a photographer who was circling the table. De Korver observed the activity before relating his concerns to the tournament director. By this time, some of the other players in the tournament became aware of the situation, which quickly escalated.
A commotion ensued and inspired the tournament staff to stop the tournament to discuss the situation. Many players, de Korver included, refused to continue unless Karabulut was disqualified from the tournament. Officials apparently determined de Korver's suspicions were well-founded and disqualified Karabulut. In addition, the photographer and a few other railbirds were barred from the casino.
According to PokerCity.nl, Holland Casino spokesman Mark Woldberg said: "[Entrance by] the three persons to Holland Casino [has been] immediately denied. The stack of the player remaining in the tournament [Karabulut] was taken out of the tournament. We particularly regret that this occurred and it goes without saying that this is totally unacceptable for Holland Casino."
After Karabulut's removal, the remaining players took their seats and finished the tournament. The whole debacle was reminiscent of September's Partouche Poker Tour cheating scandal involving World Poker Tour-Barcelona winner, Tekintamgac, who was suspected of cheating in August 2010 at the European Poker Tour stop in Tallinn, Estonia. It was at the PPT that video footage revealed that Tekintamgac enlisted the help of bloggers/reporters, including Karabulut, to peek at his opponents' hole cards and relate their holdings. Tekintamgac went on to make the final table but was disqualified from the Partouche Poker Tour, which was eventually won by Vanessa Selbst.
This recent cheating debacle reopens the debate originally discussed in a PokerNews Op-Ed regarding the Partouche Poker Tour incident: "The scandal, which involved the poker media, brought about concerns over the game's security, specifically, questions regarding the media's access to the tournament floor. Should the media be allowed to wander freely when hundreds of thousands (if not millions) of dollars is up for grabs?"
Woldberg went on in his statement to discuss the aforementioned question: "To avoid such problems in future, we will see if we – in addition to the press regulations [that] currently have to be signed [by media personnel] – can have even stricter regulations for bloggers and journalists."
Show here are the final table payouts from the Holland Casino Dom Classic €1,500 Main Event:
| Place | Player | Prize |
| --- | --- | --- |
| 1st | M de Gier | 63,420 Euro |
| 2nd | W Emo | 38,505 Euro |
| 3rd | M W Remie | 23,782 Euro |
| 4th | Roberto "RobRat" Truijers | 18,686 Euro |
| 5th | Fedor Los | 16,081 Euro |
| 6th | Rob Hollink | 13,590 Euro |
| 7th | J Sikkens | 11,325 Euro |
| 8th | C van der Mark | 9,286 Euro |
| 9th | M Rebergen | 6,342 Euro |
Have you seen our new $40,000 Freeroll Series from Lock Poker? Lock Pro Supremacy not only has two more $7,500 Freerolls but it also has 25 $100 Lock Pro Bounties in each tournament, so you can boost your bankroll even if you don't make the money.