New Jersey Governor Chris Christie Vetoes Internet Gambling Bill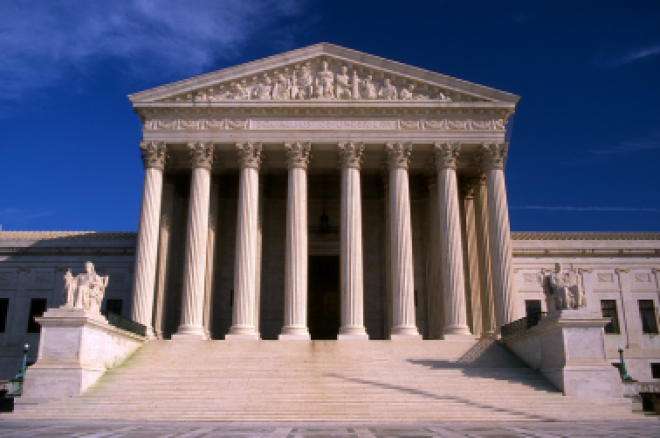 New Jersey Gov. Chris Christie vetoed a bill Thursday that would have allowed New Jersey to become the first state to offer legal and regulated Internet poker. State Sen. Raymond Lesniak, who introduced the legislation, said he was not optimistic that the bill could be revived any time soon.
"Unless we can work something out, the governor has blown a huge opportunity to create jobs and bring revenues into Atlantic City and make New Jersey the Silicon Valley of the new wave of Internet gambling," Lesniak said in a phone interview. "His veto message was so discouraging that I'm not particularly optimistic we can reach an agreement with regard to his concerns."
Lesniak blamed powerful Casino giant Caesars Entertainment, formerly known as Harrah's, for the governor's decision.
"I think it lies in that one casino, Harrah's, which is run out of Nevada, has an inordinate influence on this process," Lesniak said. "They spent millions of dollars lobbying in Washington and they don't want any state, particularly New Jersey, to take the lead on this. They hired (Christie's) campaign manager, contributed millions of dollars to support his campaign for governor and on his transition report on gaming, which came out against Internet gaming and sports betting. They don't care about New Jersey. They care about their corporate interests in Nevada. I understand that, but I care about New Jersey. Their position is harmful to Atlantic City casinos and the state."
The bill would have allowed for the creation of hubs in Atlantic City casinos, including the four Caesars Entertainment properties, to serve as operators of poker and casino games for New Jersey residents. Such a move would boost the struggling Atlantic City economy with $250 million in state revenues for the first year and 57,000 jobs according to estimates from the industry trade association Interactive Media Entertainment and Gaming Association.
Lesniak said he would not try to overturn the veto by a two-thirds vote in the legislature, even though the measure originally passed by greater margins in the senate (29-5) and the state assembly (63-11), because there is "no chance the Republican legislators even say a peep against anything the governor does."
The only chance for New Jersey to move forward on this issue would be to introduce new legislation, and Lesniak said he will not do so unless Christie is willing to discuss changes that could be made in the legislation to get his signature.
"The governor has to talk to me," Lesniak said. "He has to tell me he is willing to work to get something that addresses his concerns from a substantive basis and not a political basis. If I don't get that, it's dead because it would just be a waste of time."
A decision originally was expected February 24, or 45 days after the New Jersey State Assembly passed the bill on January 10. But the governor's office determined that he had more time, until midnight today, because of a recess of the state legislature. He used up all his time and then struck with the veto.
In his veto message, Christie wrote that legalized gambling was limited to the borders of Atlantic City to improve the economy of the region by bolstering the tourism industry and that an expansion of casino gambling outside of Atlantic City would have to be approved by voters through a referendum.
Lesniak scoffs at the idea of a referendum.
"His belief that this has to go upon a referendum in November, that's nonsense," Lesniak said. "We have Internet horse racing in New Jersey that never went on a referendum. It just delays the job creation and additional revenues and puts in jeopardy the entire program."
Christie had the option of signing the bill, taking no action and letting the bill become law, conditionally vetoing the bill by sending it back to the legislature with specific instructions/objections or vetoing the bill outright.
A former prosecutor for the Department of Justice and a rising star in the Republican party with future presidential aspirations, Christie could be catering to his former colleagues in the DOJ, or he could have simply decided that becoming the first governor to allow his state to establish Internet gambling was not a good move for his future political aspirations. A voter's referendum could provide Christie a way to approve an Internet gambling bill without damaging his political future.
"I hope his political ambitions aren't playing a role in holding back revitalizing Atlantic City," Lesniak said.
New Jersey could have served as a catalyst for other states, and perhaps the federal government, to get moving with offering licensed and regulated Internet poker. Instead, the veto could serve as a setback for those other efforts.
"I hope I'm wrong about the governor's intentions," Lesniak said. "It's hard to read his veto message in any other way. I'll keep trying to get something through that he will sign and I'll get started on that right away, but I'm not very optimistic."
For up-to-the-minute news, follow us on Twitter.