The Nightly Turbo: Full Tilt Poker and Station Casinos, World Poker Tour Vienna High Roller, and More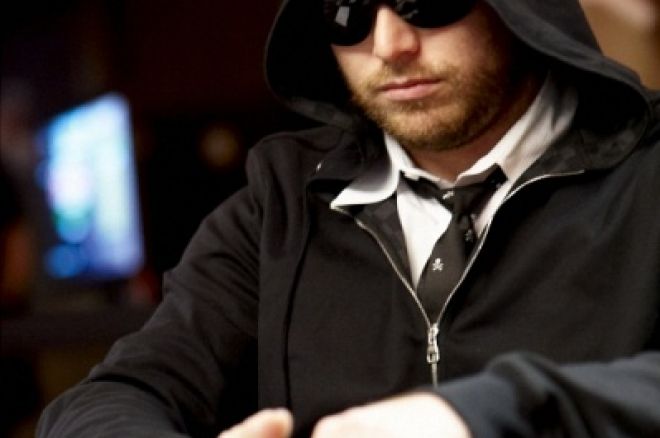 The rumor that Full Tilt Poker and Station Casinos are forming a strategic alliance may not be a rumor anymore. We'll tell you about that, bring you the results of the World Poker Tour Vienna High Roller, and more in this edition of the Nightly Turbo.
In Case You Missed It
We recently sat down with Tony Dunst to talk about his World Poker Tour gig, taking over for Mike Sexton, and more. Want to read about it? You can in the latest PokerNews Interview.
Tom Dwan and Daniel Cates put in another session of the "durrrr Challenge" Tuesday night. Who came out on top of the 1,099-hand session? Check out the "durrrr Challenge" recap for the results.
The PokerStars European Poker Tour Berlin is just around the corner. Last year's event is one that won't be forgotten. Find out why in the latest Video Vault.
We like to work on our poker game and we're sure you do too, and what better way to do that than talk to a pro about poker strategy. We recently sat down with Jon Friedberg to talk about flatting in position.
Full Tilt Poker and Station Casinos
It seems as though the rumor that Full Tilt Poker and Station Casinos were forming a strategic alliance is far from a rumor anymore. It is being reported in the Wall Street Journal that the two companies will make an announcement on Thursday.
According to the WSJ article, the partnership was forged last year between Full Tilt Poker and Fertitta Interactive, an entity set up by Station Casino owners Frank and Lorenzo Fertitta.
In an email, Tiltware CEO Ray Bitar said he couldn't disclose the terms of the alliance, but that Full Tilt would continue to operate in the U.S. under the same name. He added that the relationship "exists to promote a federal regulatory regime," and also said that the "partnership could benefit from cross-marketing with the Ultimate Fighting Championship," which is owned by the Fertitta brothers.
We should know more on Thursday, and you can be sure PokerNews is following the developments closely. Until then, you can check out the entire WSJ article for more.
High Rollin'
The €10,000 World Poker Tour Vienna High Roller event attracted 50 players creating a first-place prize of €185,000. James Akenhead, Andrew Feldman, McLean Karr, Tobias Reinkemeier, and Michael Tureniec were among those who took part in the event. McLean Karr who topped the field, adding another high roller win to his resume. He previously took down the EPT London High Roller in October 2010.
He ended up heads up with Reinkemeier for the win, but in the final hand, Karr's ace-king prevailed over Reinkemeier's sixes.
WPT Vienna High Roller Results
| Place | Player | Prize |
| --- | --- | --- |
| 1 | McLean Karr | €185,120 |
| 2 | Tobias Reinkemeier | €104,560 |
| 3 | Nicolo Calia | €57,040 |
| 4 | Govert Metaal | €39,020 |
| 5 | Kristijonas Andrulis | €29,520 |
| 6 | Ronnie Kaiser | €24,760 |
| 7 | Ramin Henke | €20,020 |
| 8 | Pavil Binar | €15,260 |
For more, check out the PartyPoker Blog.
A Kid's Game
In February, we brought you a sneak peek at Li Dong's poker documentary, A Kid's Game: The Story of Online Poker. We would have brought you the entire one-hour documentary, but you had to be a member of Bluefire Poker to watch it. If you were hooked, but not a member, then it's your lucky day. The entire documentary, that features a number of well-known pros such as Di "Urindanger" Dang, his brother Hac "trex313" Dang, as well as Andrew Robl, Shaun Deeb, Peter Jetten, Isaac Haxton, and others, can be seen on PokerStatic.com or right here.
A Tease from Chilipoker
When we opened our inbox this morning, there was a press release from Chilipoker - a press release announcing a major breakthrough and development in the online poker industry. What is it? We have no idea. We're all going to have to wait until April 5 to find out.
"For all of the billions of dollars online poker companies have made in the last decade this has to be one of the biggest innovations in online poker that I've seen other than Rush Poker," B said.
Another statement from K said, "A great execution of a good idea that proves that even in the restricted environment of a shared software network, there's plenty of room for immersive innovation. I've seen the idea in play before, but not to this extent. And not this well balanced."
We're not really ones for surprises, well, if you tell us we're getting one before we get it that is, but it looks like we'll just have to wait. While you wait, why not play a little poker on Chilipoker.
How to Get to the National Championship
While at Harrah's Rincon for the World Series of Poker Circuit West Regional Championship, Kristy Arnett caught up with WSOP Media Director, Nolan Dalla. He discusses the leaderboard for the WSOP-C National Championship and how it's shaping up, the remaining WSOP-C stops, and more.
Be sure to follow us on Twitter for up-to-the-minute news, and why not like us on Facebook while you're at it.