The Nightly Turbo: The Life of Daniel "jungleman12" Cates, Wynn Classic Results, and More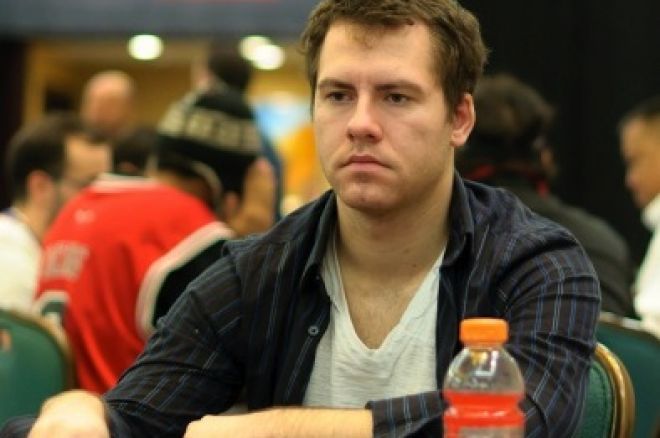 "It's Friday, Friday. Gotta get down on Friday. Everybody's lookin' forward to the weekend..." If you know this Rebecca Black song, you probably want to smash your computer screen right now. But don't, not until you finish reading this at least. In tonight's Nightly Turbo we'll tell you about an article in the New York Times that takes a look at a few days in the life of Daniel "jungleman12" Cates, the results from the Wynn Classic, and more. Enjoy your Friday, and have a great weekend.
In Case You Missed It
The 12th stop on the 2010-2011 World Series of Poker Circuit kicked off on Thursday at Harrah's Rincon. The field for the WSOP-C Main Event was fairly small compared to previous stops, but some heavy-hitters came out to try their hand at winning the gold ring. Check out the WSOP-C recap for more.
Mike Ziemba recently discussed value-betting strategies against beginning players with us. In Part 2 of this strategy article, he puts those strategies to the test and analyzes a hand he played.
Lately, it feels like every time we bring you high-stakes online poker news, it's about Gus Hansen's sick heater. Well, this news is no different. Check out the Online Railbird Report to find out how much the Great Dane has added to his year-to-date profits.
There has been plenty of news on the online gambling front to come out of Nevada recently. So to keep you in the know, we're bringing you an Inside Gaming Special Report on the Caesars/888 deal.
Tom "durrrr" Dwan and Daniel "jungleman12" Cates put in a 780-hand session of the "durrrr Challenge" early Friday morning. Did Cates add to his lead? You'll have to find out in the "durrrr Challenge" recap.
Sorry if these Stakes are Boring
The New York Times published a piece on Daniel "jungleman12" Cates on Friday. Author Jay Caspian King followed Cates around for three days, taking in the lifestyle of the 21-year-old online poker phenom. Cates discusses his childhood and how he spent a lot of it alone, playing video games. In high school, Cates discovered poker and played with his "not really friends," and long-time friend and online poker player Scott "Urnotindanger2" Palmer.
It was also revealed that days before the interview, Cates saw a specialist in human interactions. "Basically, I need to figure out how to be Daniel and not jungleman. If you draw a Venn diagram of Daniel and jungleman, you'll see that jungleman is completely encapsulated within Daniel, but he isn't actually Daniel. This hurts me when I meet people, because all they see is jungleman and not me. I become aloof to them. If I can achieve a balance of life and allow a balanced Daniel to shrink jungleman, I should have more success in my human interactions," he said.
For more on Cates' rise in the online poker ranks, check out the New York Times article.
Wynn Classic: Tim West Wins
On Thursday night, a winner was crowned in the 2011 Wynn Classic Main Event. It took four days for the 212-player field to reach a winner, and it was Tim West, who was crowned champion and took home $318,738.
With the likes of Eric Froehlich, who went into the final table as the chip leader, Carter King and Annette Obrestad all seated at the final table, it was not an easy one to navigate. West and Obrestad ended up heads-up for the title. On the final hand, Obrestad held
and West was showing
. The board fell
to give West the title. Obrestad's consolation prize was $215,922. Not a bad pay day.
2011 Wynn Classic Results

| Place | Player | Prize |
| --- | --- | --- |
| 1 | Tim West | $318738 |
| 2 | Annette Obrestad | $215,922 |
| 3 | Matthew Waxman | $120,814 |
| 4 | Max Steinberg | $71,974 |
| 5 | Eric Froehlich | $51,410 |
| 6 | Vasili Lazarou | $41,128 |
| 7 | Carter King | $30,846 |
| 8 | Francisco Braga | $20,564 |
| 9 | John Kim | $17,944 |
For the results from all the events at the 2011 Wynn Classic, head on over to WynnPoker.com.
Inside Deal
Jon Anik, Andrew Feldman, and Bernard Lee are back with the latest episode of ESPN's Inside Deal. Erik Seidel joins the three via phone to discuss his win at the NBC National Heads-Up Poker Championship, his $4.3 million in earnings so far in 2011, and more. Mike Matusow also joins the show via phone to talk about his third-place finish at the Bay 101 Shooting Star.
And the Nominees Are...
Speaking of ESPN, the sports media giant is nominated for a Sports Emmy for Live Event Turnaround for the World Series of Poker for the third year in a row. ESPN earned the most nominations for a submitting company for the 10th time in 11 years with 52 nominations.
Check out all 52 nominations in the press release on ESPN.
How are You Getting Your Seat?
It's not too early to start thinking about how you're going to get your seat in the World Series of Poker Main Event this summer. Not all of us have the bankrolls or backers to make that dream come true, so qualifiers are the way to go.
Full Tilt Poker has just launched its Race to the Main Event promotion that will award 50 free WSOP seats. Round 1 freerolls are running around the clock on Full Tilt Poker from now to June 25. Win that, and you'll receive an entry into the Round 2 freeroll, that will award the top finishers entry into the Main Event Race Final freeroll where a minimum of three seats will be awarded to the 2011 WSOP Main Event.
Not only do you get your seat in the WSOP Main Event with this promotion, but if you finish in the money of the Main Event, you get a seat to the 2012 WSOP Main Event, and if you happen to become the 2011 champion, you'll receive a $10 million bonus. Yes, you read that right.
So sign up for a Full Tilt Poker account today to try and win your seat to the WSOP Main Event.
Are you following PokerNews on Twitter yet? Go ahead and do it. It doesn't take long, and you can keep up-to-date with all the news in poker.