The Nightly Turbo: ESPN's Inside Deal, Tzvetkoff Out of Jail, and More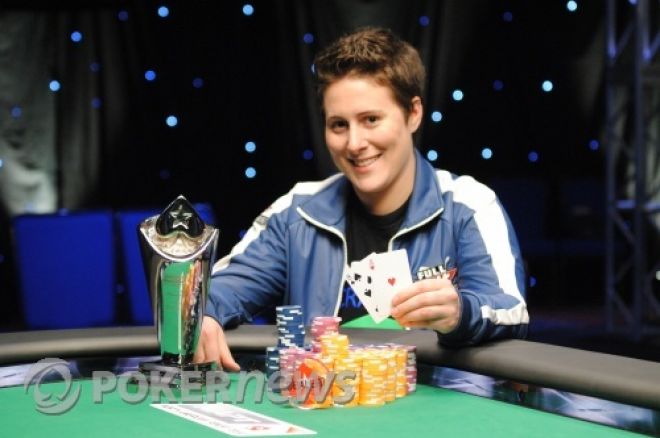 Another day, another set of news stories. If you've found yourself looking at this page, it means you were looking for the top poker news stories of the day. On tap today, we've got the latest Inside Deal episode with Vanessa Selbst on set. On top of that, we've got the news on Daniel Tzvetkoff being released from jail on bail, and more.
In Case You Missed It
We've done some more comparisons of the World Series of Poker and the World Championship of Online Poker. The latest edition looks at field sizes from the respective Main Events.
There are plenty of poker tournaments going on all over the world. Last week, a handful of them wrapped up and crowned winners. Check out This Week in Tournament Poker for the results.
The 2010 PokerStars World Championship of Online Poker is into its second week. On Monday, the Two-Day event finished up, and three winners were crowned in Events #23, #24, and #25. WCOOP Day 9 has the results.
There is plenty of poker going on in London at the moment. The English Poker Open, which started on Saturday, found itself down to the final nine players Monday. You can find out who's left in our EPO recap.
A lot of the high-stakes players are traveling across the Atlantic this week for the World Series of Poker Europe, but that doesn't mean the nosebleed action stops on Full Tilt Poker. Ilari "Ziigmund" Sahamies had a bad week last week. Did he turn it around? Find out in the Online Railbird Report.
Selbst a November Niner?
ESPN'sInside Deal is back this week and one of Team PokerStars Pro's newest members, Vanessa Selbst, joined the Bristol crew in the studio to discuss her return to poker, her Partouche Poker Tour Final Table, which will be played in November, and more. Matt Savage also called in to discuss Prahlad Friedman and the clock countdown controversy.
Tzvetkoff Out
Back in April we told you about Daniel Tzvetkoff, a businessman who was arrested as the first person to be accused of UIGEA violations. He faced charges of money laundering and bank fraud for processing payments between online poker sites and U.S. players.
According toNews.com.au, Tzvetkoff was released on bail. TheCourier-Mail learned that Tzvetkoff entered into a plea for a criminal charge on August 23. "He was released on bail on that date (August 23)," said a spokesman, though the US Department of Justice would not confirm the development.
Read more at News.com.au.
Online in France
200% Poker, an online poker site owned and operated by 40 independent land-based casinos in France has launched as Spiral Solutions' first client in its B2B poker partnership. The site is part of Microgaming and 888's joint French poker network. With this launch, the number of ARJEL approved poker rooms on the network increases to four.
"Our experience and expertise was crucial in securing the ARJEL licence and launching 200% Poker. It is without doubt one of the most exciting players in the French market," Christophe Santa Maria, President of Spiral Solutions France said.
EGRMagzine.com has more.
Quick Read
This isn't groundbreaking and it probably won't change your life or anything, we just thought it would be a good read. The Washingtonian has released an article on Daniel "jungleman12" Cates. The piece also has some stats that might be worth mentioning, such as a 2010 study by the Journal of American College Health, which says that 75 percent of U.S. college students have gambled in the past year.
And a little excerpt to hook you: "For someone who has earned millions over the past two years, Cates allows himself few luxuries. He eats at Popeyes once or twice a week. He could live anywhere but says he was too lazy to fill out a housing request form at the university, so he lives at home. He commutes to school when he feels like it, but it's obvious his textbooks don't get much use—they're underneath a stack of poker books in the basement. Cates would like to graduate, but only because he doesn't want to be a college dropout."
Enjoy!
Check out the article on Washingtonian.com.
Touring Auckland
One half of Team PokerNews is in London for the WSOP Europe. The other half? They're in Auckland for the PokerStars.net Asia Pacific Poker Tour Auckland. If you couldn't make it to the Southern Hemisphere for the tournament and are wondering what you're missing, check out Lynn Gilmartin's tour of the city below.
Following us on Twitter is a really good idea. Another good idea? Facebook.