The Nightly Turbo: Tyron Krost's New Sponsor, WPT Grand Prix de Paris Filmed, and More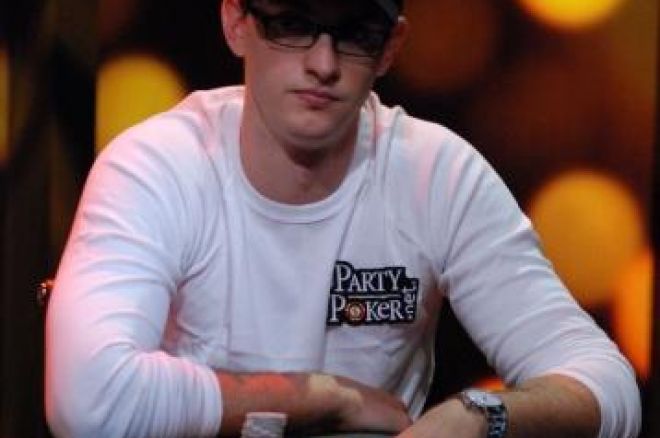 It helps your "please sponsor me" case if you've won a major tournament - just ask Aussie Millions winner Tyron Krost. Another poker tournament is being filmed - this time it's the High Roller event at the World Poker Tour Grand Prix de Paris. You can't find out more about these two items and more in tonight's Nightly Turbo.
In Case You Missed It
The PokerStars.it European Poker Tour San Remo has found its champion. Liv Boeree has the trophy in her hands and €1.25 million in her pockets. Read how it went down here.
The final 18 are set at the World Poker Tour World Championship. Find out if last year's champ made it through Day 4 or if a new champ is in our future with this recap.
Is it the Year of the Tigress? First Duke, then Selbst, and last night - Boeree. We sat down with Vanessa Selbst to talk about her win at NAPT Mohegan Sun.
We caught up with Ryan D'Angelo to talk tournament strategy and keeping your range open. He recounts a hand that he was involved in at NAPT Mohegan Sun here.
New and Shiny Things
The next time you log onto Bodog Poker, you might notice a couple of changes. The site has rolled out some enhancements to the playing experience.
The first change comes to mucking cards. Players will be able to choose to show one card if they wish when mucking their hands. The automatic muck button is still there, but if you want to change things up a bit, you can now show just one.
In addition to that, if you reach a final table of a multitable tournament, you'll get new graphics that will make you feel like you're at an exclusive final table - probably shiny lights and what-have-you. Also, instead of tournament credits for winning entries into events such as the WSOP or Bodog's weekly tournaments, you'll get tournament tickets.
Want to test out Bodog's new changes? Sign up for a Bodog account today.
On the Small Screen
The World Poker Tour has added a second event to the Grand Prix de Paris schedule at the Aviation Club de France. A €20,000 High Roller tournament will take place on May 14.
The final table of the Main Event has moved to May 15 and the High Roller Freeze-Out final table will play down to a winner on May 16, providing two days of back-to-back final table action. Both final tables will be filmed for television.
The Aviation Club de France is holding satellites for the Main Event beginning May 1 and the High Roller event on May 13.
For a complete WPT tour schedule, check out WPT.com.
House Arrest
Daniel Tzvetkoff was taken into custody last week as the first person to be accused of UIGEA violations. He awaits trial on four charges related to UIGEA violations, money laundering, and bank fraud of more than $500 million. Tzvetkoff faces 75 years in prison if convicted.
A Las Vegas federal judge granted Tzvetkoff bail even though prosecutors objected, claiming he was a flight risk. It is believed that he has $100 million in cash hidden somewhere, and that coupled with the fact that he is a foreign national, was the cause for concern of the prosecutors.
Tzvetkoff's father put up his $1.2 million home in Australia as a guarantee that his son would show up at New York's Southern District federal court. His father has said that he will drive his son to NYC from Las Vegas to ensure he appears in court.
Pokerati.com has more.
San Remo Recap
The PokerStars European Poker Tour San Remo is in the books. Gloria Balding recaps the week and hands out some awards.
Follow us on Twitter and become a fan on Facebook.
Krost's Party
Aussie Millions 2010 winner Tyron Krost has just joined Team PartyPoker. The 23-year-old, who won $2 million AUD at the southern hemisphere's biggest poker event, will become a global ambassador for the site. His first big event wearing the PartyPoker colors will be at the World Poker Tour Grand Prix de Paris in May.
"Tyron crushed the field at the Aussie Millions and it is a pleasure to get him on the team. When I first saw him I thought he may need a trike but now I expect him to be a Tour de Force in the poker world! There is so much more to come from him," Team PartyPoker member Tony G said.
Krost joins The G, Mike Sexton, Kara Scott, and many more on the team. Want to play against the Team? Sign up for a PartyPoker account today.