The Nightly Turbo: Wasicka Wins in Tunica, World Poker Tour Makes TV History, and More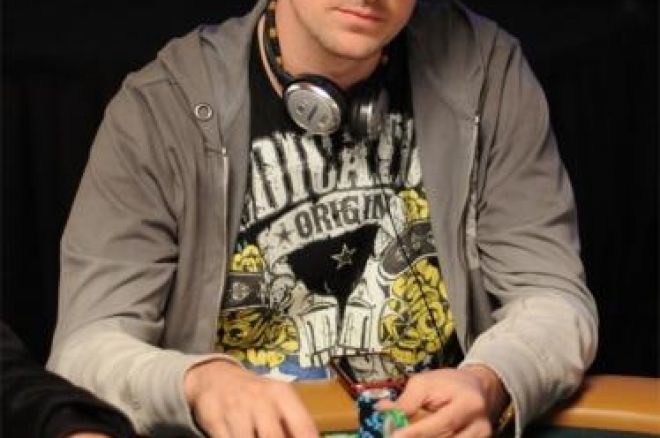 The Nightly Turbo is bringing you the scoop on Paul Wasicka's World Series of Poker Circuit win in Tunica, the World Poker Tour making TV history, and more.
In Case You Missed It
Yesterday we brought you part one of the Most Memorable Hands From High Stakes Poker. It wouldn't be very nice of us to keep part two from you. Here you go.
The Party Poker Premier League has found its Internet qualifier winner, now it's just down to finding the remaining piece of the puzzle in the TeamParty playoffs. The final table is set and you'll have to click here to find out who has a shot.
He's back but playing lower stakes than he did in 2009. We're sure you know who we're talking about, but if you don't or you do want to read about the nosebleed action on Full Tilt, check out the Online Railbird Report.
Feds Cracking Down?
The March issue of Forbes magazine is shedding some light on the online poker industry. Nothing mindblowing, especially if you keep up with PokerNews.
The story highlights the Unlawful Internet Gambling Enforcement Act, which is set to go into effect in June, the "risk" Doyle Brunson is taking for promoting DoylesRoom, as well as why the U.S. government hasn't taken any serious action yet.
If you want to read the whole story head on over to Forbes.com.
Follow us on Twitter for up-to-the-minute news, and also become our fan on Facebook.
FTOPS #1 Results
The Full Tilt Online Poker Series XV is under way. Yesterday, Erik Seidel hosted Event #1, the $200 + $16 buy-in no-limit hold'em event with a $1 million guarantee.
"SolidGoldman24k" took first, besting a field of 5,646 entrants. A deal was made heads-up between SolidGoldman24k and "PHHSkid99" resulting in a first-place pay of $151,685.37 and second place seeing a bit more with $175,782.63.
Full Tilt FTOPs Event #1 Results
Buy-in: $200 + $16
Prize Pool: $1,129,200
Entrants: 5,646
*1. SolidGoldman24k - $151,685.37
*2. PHHSkid99 - $175,782.63
3. MiltonTilt - $95,982
4. SoulCollector22 - $72,268.80
5. Benjamin "TheStein" Zamani - $54,145.14
6. uNDeFeaTaBLE1 - $37,263.60
7. Iq278 - $24,277.80
8. lindleymise - $16,938
9. Zerhyn - $11,856.60
*denotes heads-up deal
Notable Finishes: Younsuk Chang (24th - $3,048.84), Chris Ferguson (27th - $3,048.84), Frank "Gator93" Hernandez (70th - $1,298.50), Ryan "ryanbluf" Karp (71st-$1,298.58)
You can win a gold jersey too, sign up for a Full Tilt account now. Get staked while you're at it or stake someone and win too, check out ChipMeUp for more.
Wasicka Wins in Tunica
He went in to the final table of the World Series of Poker Circuit in Tunica, Miss., as the chip leader and when all was said and done, Paul Wasicka came out on top.
We told you all about the final table lineup yesterday and how it included some pretty big names like Matt "AllInAt420" Stout, Carter Phillips, and Dwyte Pilgrim, so we won't go into all that again.
Wasicka's win got him $139,422 and his buy-in for the 2010 World Series of Poker Main Event. He gives mindset coach Sam Chauhan credit for his game saying, "I want to give Sam credit, he's done wonders for my game both on and off the felt." Chauhan also coaches Antonio Esfandiari, Gavin Smith, and Josh Arieh who have all produced wins or deep runs in tournaments since working with him. Maybe they're on to something. Congratulations Paul!
WSOP-C Tunica Results
1. Paul Wasicka - $139,422
2. Larry Gurner - $94,488
3. Richard Robb - $62,965
4. Shane Zell - $44,975
5. Carter Phillips - $35,980
6. Dwyte Pilgrim - $26,985
7. Matt Stout - $17,990
8. Robert Thornhill - $14,617
9. Jerry Saucier - $12,368
There's still time for you to win a WSOP Circuit and get your seat in the 2010 WSOP Main Event. For remaining stops on the Circuit, check out WSOP.com.
WPT Making History
The World Poker Tour will become one of the longest-running shows in American television history when filming of the eighth season ends in April at the WPT World Championship in Las Vegas.
That episode will mark the 178th for the series when it airs, putting it ahead of shows like L.A. Law, the Flinstones cartoon, Sabrina the Teenage Witch and Magnum PI. It will be right behind the heavy hitters of Seinfeld, Golden Girls and I Love Lucy, each with 179, 180 and 179 episodes respectively.
"WPT's production team is no stranger to making history — their show propelled the game into the thriving global industry it is today," said Executive Vice President of Programming and Production Fox Sports George Greenberg. "The WPT production team broke new ground in translating the game of poker to audiences worldwide through innovative formats and high-quality production."
Play in a WPT event and be a part of history. You can find the schedule at WorldPokerTour.com.