The Nightly Turbo: The Last WSOP TOC seat, Nevada Gaming Control Board & Online Poker and More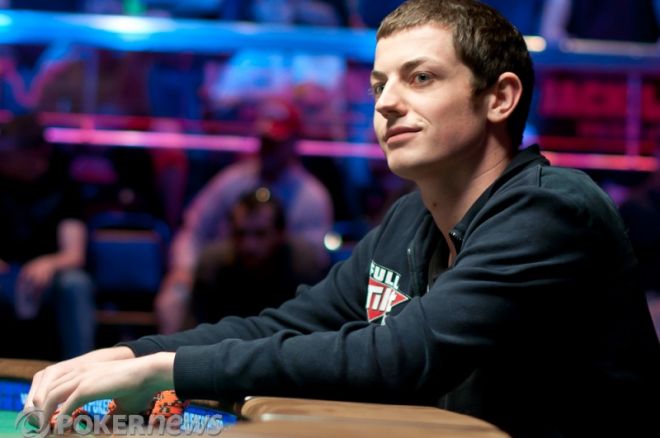 Details have been released as to how the final World Series of Poker Tournament of Champions seat will be given away and Brian Balsbaugh takes a look at the Nevada Gaming Control Board's online poker issues and gives us his view on the situation. As always, there's more where that came from and instead of you looking for all the poker news of the day, we did the grunt work and you reap the rewards. Enjoy!
In Case You Missed It
Wondering what's going on in the gaming industry outside of the poker world? Inside Gaming has the scoop.
Could online poker be coming to a state near you? New Jersey is the first state to advance a bill to license and regulate Internet gambling. Find out more in The State Race.
The 2010 World Series of Poker is chugging along. Day 11 is in the books and we have your recap here.
And the Last Seat Goes To....
The World Series of Poker Academy announced today how it plans to award its World Series of Poker Tournament of Champions sponsor exception seat.
A "sudden-death playoff" will be held for those players who weren't eligible for public voting because they don't have bracelets. Fighting for their seat on June 10 at 12:00 PST to fight it out? Tom "durrrr" Dwan, Andy Bloch, Bertrand "ElkY" Grospellier, Gus Hansen, Don Cheadle, Sorel Mizzi, Michael Mizrachi, Liv Boeree, and Paul Wasicka all have a shot at the seat. And yes, Don Cheadle was not a typo.
"Now poker has a playoff game to go with its All-Star Game," said WSOP Vice President Ty Stewart.
The playoff tournament will be filmed for use by the Academy, and Ali Nejad and Phil Hellmuth will provide hand-by-hand analysis and commentary of the tournament.
"The WSOP Academy will utilize the sponsor seat at the TOC to highlight the talents of players who are champions in their own right but did not have an opportunity to be voted into the TOC," said Jeff Goldenberg, CEO of the WSOP Academy. "We have created a unique opportunity for our customers to watch and learn from these players as they battle for a highly coveted prize. We expect to see some great poker!"
Read more about it at WSOP.com.
Just a Thought
There has been plenty of talk about the Nevada Gaming Control Board and casinos' relationships with online gaming operators. Brian Balsbaugh, CEO of Poker Royalty and agent to some of the biggest names in poker took some time out to gather his thoughts on the situation at hand.
To bring you up to speed on "the situation," an unnamed attorney representing an unnamed casino wrote to the NGCB asking for clarification if a relationship with an online gaming operator and his client was legal. The NGCB published a letter on May 28, which said that any Nevada gaming licensee must seek written approval by the NGCB before entering into a relationship with a company that might be violating the UIGEA.
Balsbaugh came up with a few scenarios as to who the "unnamed" could be. First, he names LV Sands, which owns the Venetian where the PokerStars North American Poker Tour kicked off a few months ago. The second possible scenario in Balsbaugh's theory is MGM Mirage, which has contracts with the World Poker Tour that was recently bought by PartyGaming. And the third possibility Balsbaugh illustrates is Wynn. "It's no secret that Steve Wynn is trying to figure out whether online gaming/poker is good or bad for his business," he writes.
Head on over to PokerRoyalty.com to find out more.
Inside Deal
ESPN's Inside Deal is back with a new episode. Bernard Lee is in Las Vegas grinding out tournaments at the 2010 World Series of Poker, so Andrew Feldman takes the hosting seat with Laura Lane. The two talk to Dave Sands, Dan Kelly, and Faraz Jaka, who are in competition with each other for a spot on the Brunson 10. Check it out below.
Come and Play
The PokerNews Hard Rock game is coming at you Wednesday at 8 p.m. Last week, Annette Obrestad, DeucesCracked's TV stars Jay Rosenkrantz and Emil "WhiteLime" Patel from Two Months Two Million, as well as DeucesCracked coachesChuck "danzasmack" Danielsson and Joe Tall showed up. You never know who will sit down at table with you. It's probably the most fun $4/$8 game in town. The Hard Rock throws in so many promotional incentives how could you not want to come out for it.
See you there!
Calling the Clock: Victor Ramdin
Kristy Arnett found Victor Ramdin on break of Event #14 and decided to call the clock on him. Which poker player would be the best president? Who would he pick in a heads-up match between Phil Ivey and Tom Dwan? You'll have to watch the video to find out.
Follow us on Twitter for up-to-the-minute news and be sure to add us on Facebook.