Inside Gaming: Bodog and Harrah's Make Big Purchases and Station Casinos Plans an Even Bigger Sale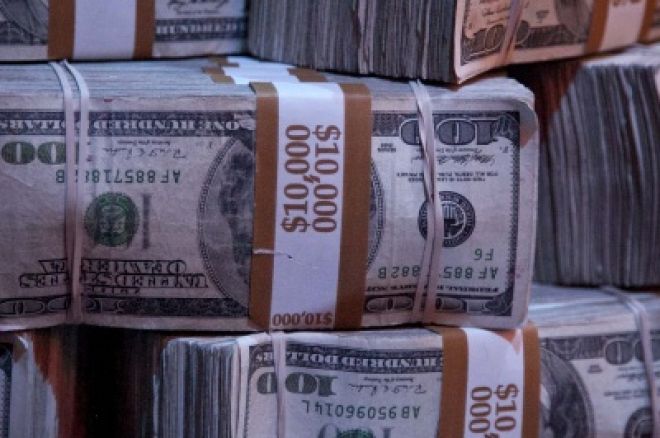 This week in Inside Gaming, BodogBrand.com dropped a big chunk of change on the domain name "Slots.com." Harrah's got a deal on its purchase of Thistledown Racetrack in Ohio. And Station Casinos moved another step closer to auctioning 11 of its gaming properties as part of its bankruptcy reorganization plan.
Bodog Brand Buys Slots.com Domain for £4 Million
BodogBrand.com purchased the domain name "Slots.com" for £4 million in an online auction on Snapnames.com. It was the largest sum paid for a domain name so far this year, and one of the top ten purchase prices ever recorded.
Bodog brand founder Calvin Ayre said, "The Internet really has changed how we do business ― I sat on a bar stool in London's L'Atelier restaurant bidding millions for one of the biggest gaming domains in the world!" Ayre said he felt that after Casino.com, Slots.com was the strongest gaming domain out there and was even more valuable than Poker.com "because there are no strong brands in this space and slots are far more universal than poker."
BodogBrand.com will license Slots.com to other online gaming operators and will also use the site to drive traffic to its other websites (Bodog.com, bodog.co.uk, bodog.ca, and bodog88.com). Bodog hopes Slots.com will help the company reach the female demographic. Brand Ambassador Rebecca Liggero said, "As with Bodog.com itself, domains like this have value in their simplicity and being generic can be molded to suit different players ― the female market being an obvious target. Given BodogBrand's experience and trust in online gaming coupled with the emergence of female gamblers, the potential here is limitless."
Read the whole press release here.
Harrah's Gets $43 Million Deal on Ohio Racetrack
Harrah's Entertainment purchased Ohio's Thistledown Racetrack for $43 million last week. Harrah's began talks to buy the Cleveland-area racetrack in September 2009. The purchase price then was $89.5 million, but the track lost much of its value when Ohio failed to allow tracks to install slot machines as had been expected when Harrah's first expressed interest in obtaining Thistledown.
Harrah's bought the track in an auction on May 25th. Thistledown's previous owner, Manga Entertainment Corp., went bankrupt. Its assets were taken over by MI Developments, the company that decided to unload Thistledown. Harrah's purchased the track for less than half of what it had been prepared to pay a year ago and may get another chance to add slots to the property without having to pay an inflated price. A referendum on slots may be added to Ohio ballots in November, and there is some talk that video-lottery terminals may be included in an upcoming bill that addresses gambling in Ohio's largest cities.
This isn't Harrah's first racetrack. The company also owns tracks in Kentucky, Louisiana and Pennsylvania.
Read more about the Thistledown purchase here.
Judge Approves Station Casinos' Plan to Sell 11 Casinos
In a federal hearing a week ago, a bankruptcy judge approved Station Casinos' plan to auction 11 of its properties. Judge Gregg Zive set July 30 as the deadline for bids. The auction is scheduled for August 6. Some of Station's creditors had requested that the judge reject the auction plan on the grounds that it will not generate enough money to pay all of the company's creditors. It's lenders are owed $224 million and its bond holders are out $2.5 billion, about 40 percent of it in unsecured debt. The committee of unsecured creditors may appeal the decision before the properties hit the auction block, but the secured creditors who support the plan likely have more pull.
Two of Stations' largest creditors, Deutsche Bank and JP Morgan Chase, along with Station's long-time owners and experienced casino operators Frank and Lorenzo Fertitta, plan to hold on to five properties, including Red Rock Resort in Summerlin, Nev., and Palace Station and Wild Wild West in Las Vegas. That group, along with Colony Capital of Los Angeles, will start the bidding for the other 11 properties at $722 million. Judge Zive called the number "an adequate floor to commence the auction." Those who have been mentioned as potential bidders include Boyd Gaming Corp., Ameristar Casinos, Penn National Gaming, Cannery Casino Resorts, and the Palms.
Read more about the reorganization plan and the bankruptcy court hearing here.
Be sure to follow us on Twitter for up-to-the-minute news.