Inside Gaming: Atlantic City Project Dropped, Vancouver Approves Casino, and a Landmark Closes Its Doors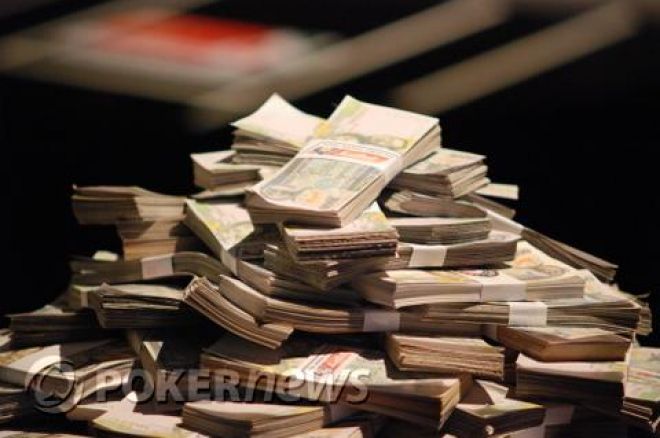 This week in the gaming business, the buzz has been all about casino development projects. The curtain is falling on one gambling landmark, while Vancouver looks to break ground on an olympic-sized casino and an Atlantic City casino runs into a wall in mid construction.
Morgan Stanley Ditches AC Casino after Investing $1.2 Billion
Morgan Stanley announced yesterday that it is pulling out of the Revel casino project in Atlantic City, N.J., taking a "substantial loss" rather than continuing to invest. Morgan Stanley has already sunk $1.2 billion into the casino. This isn't the first round of bad news for the Revel project. Construction on the casino interior and attached 2,000-room hotel has been stalled since January 2009 when Revel ran out of money and was forced to cut 400 jobs.
Morgan Stanley, which owns 90 percent of this boardwalk casino, declined to give a reason for abandoning the project after such a large investment. Morgan Stanley's move, however, comes only a week before the company's top executives were supposed to turn over mountains of personal records to New Jersey gaming officials, so the state could determine whether they were eligible for a state casino license.
Morgan Stanley will seek to sell or auction its stake in the Revel project, which Revel Entertainment Group's CEO, Kevin DeSanctis, says will still be completed. "The key is to ultimately figure out who will end up with that equity piece, whether it's Revel, Revel with a partner or someone else," DeSanctis told the Associated Press. "We'll continue everything we're doing, working on the financing. My total focus is on getting this project done."
The new casino and hotel complex were a major part of Atlantic City's attempt to modernize to compete with new East Coast gambling destinations. Morgan Stanley's withdrawal doesn't bode well for efforts to finish construction and open the new casino. Read more in this New York Times article.
After Olympics, Vancouver Approves Giant New Casino
With the Olympics just over, British Columbia officials announced last week that Vancouver will soon host another impressive project — a $450 million casino and hotel that will be the focal point of the city's new "entertainment epicenter."
The proposed complex includes two hotels, five restaurants, and more than 100,000 square feet of gambling floor. The new casino will be run by Las Vegas' Paragon Gaming.
"During the Olympic Winter Games, the streets of Vancouver were alive with the Olympic spirit — and we hope the entertainment complex will help recapture some of that excitement," said Premier Gordon Campbell of British Columbia. Construction is slated to begin in early 2011 and finish by 2013. Read more about the project here.
Curtain Closes on Gambling Landmark Cal Neva Casino
The Cal Neva Lodge, one of Nevada's most glamorous casinos in the 1960s, is closing its doors for good after a decade of plummeting gambling returns. While the property's owner hopes it will reopen in the future, analysts aren't optimistic.
The Lodge, located on the border between California and Nevada near Lake Tahoe, was owned by Frank Sinatra during its heyday and was frequented by the likes of Sammy Davis Jr., Dean Martin and Joe DiMaggio. Marilyn Monroe spent her last weekend there in 1962 before dying of a drug overdose in Los Angeles. Despite its rich history, Cal Neva couldn't compete with the development of the Las Vegas Strip and proliferation of Indian casinos. The poor economy was the final blow for the storied resort.
Revenues last year for casinos in the Lake Tahoe area were just half of what they were in 1992, according to William Eadington, director of the Institute for the Study of Gambling and Commercial Gaming at the University of Nevada, Reno. "The realities are when you have that kind of decline the weakest operators typically get pushed out," Eadington said. "The older, tired casinos - and the Cal Neva is a great example — don't have much to offer for gaming."
For the time being, Cal Neva will cease all gaming operations, but the property's restaurants and showroom, named after Ol' Blue Eyes, will remain open. Read more about Cal Neva's demise here.
Follow us on Twitter for up-to-the-minute news.