Inside Gaming: Guyana Gets First Casino, Lock Poker Gets New Home, and Trump Gets More Money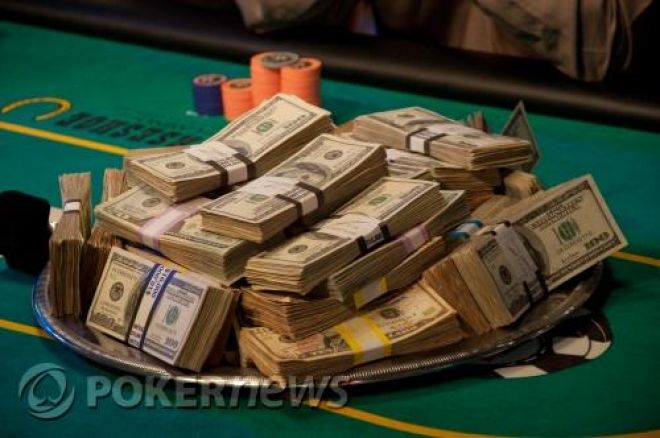 While you've been doing work at the poker tables, others have been busy at the boardroom table. Good thing PokerNews is skilled at multitabling. Every week, we'll get you up to speed on what's new in the gaming business. Here's what's going on around the world and in Las Vegas:
Guyana Opens First Casino, But Locals Barred from Gambling
The Princess Hotel in Guyana officially opened the country's first casino last week, but because of a law passed in 2007, Guyanese residents are forbidden from playing there. The Gambling Prevention Act restricted Guyanese gambling after several religious leaders and politicians led an antigambling crusade. For now, the only people who can gamble at the casino's 300 slot machines and 11 gaming tables are international ecotourists and the many Brazilians the casino hopes will travel there to gamble.
The government decided to grant limited casino licenses to hotels with a minimum of 150 guest rooms as a way to accelerate the growth of the country's young tourism industry. Guyanese President Bharrat Jagdeo denounced the hypocrisy of opening a casino where only foreigners are welcome, saying that freedom of choice should outweigh antigambling concerns. "For me, this is something that I find distasteful. I believe that Guyanese should enjoy all of the choices in the country… our society is a moderate one…there was opposition, but we will give people choices," Jagdeo said.
The Princess Hotel is owned by Turkish hotel group Princess Group, which owns 14 hotels internationally. The company, which bought the hotel for $15 million in 2008, is exploring legal loopholes that would allow Guyanese residents to gamble at the casino as long as they are guests of the hotel. In addition to slots and table games, the casino plans to host poker tournament satellites in the future. Read more about the new casino here.
Lock Poker Announces Move to Merge Network
Lock Poker announced this week that it will be joining the Merge network in mid April. Jennifer Larson, founder and CEO of Lock, said in a statement: "Merge is a natural fit for us. They are aggressive, innovative and very progressive in design and development. They are also dedicated to allowing their partners to be authentic which is integral to the success of a network in the long term."
Lock Poker's vice president, Eric "Rizen" Lynch, had just finished a deep run at the WPT Hollywood Poker Open when the announcement was made. "I am very excited about the move to the Merge network and I will be working closely with them to further innovate Lock's product," Lynch said. "We will also now be able to offer great rewards to the North American market. Our philosophy is built on investing in the true poker player, and appreciating and rewarding their passion and dedication. We now have the tools to achieve that." Read the whole press release here.
Trump International Las Vegas Secures Much-Needed Financing
Trump International Las Vegas was recently granted an undisclosed amount of financing to keep it afloat in a difficult economy. "The financing helps us pay down our mortgage and we'll wait it out until the market comes back," said Donald Trump, chairman of the Trump organization.
The 64-story tower across from the Fashion Show Mall on the strip was built in 2008 as a nongaming luxury condominium project. But with worsening economic conditions hurting condo sales, most of the building's 1,282 units were converted to hotel rooms. The project was slated to include a second tower and a separate $5 billion hotel-casino but further construction is unlikely to start anytime soon. "At this time, the best thing to do with the land is nothing," Trump said.
While the new financing won't help sell the remaining empty condos, Trump says it is a good sign for the economy. "This type of financing wouldn't have happened a year ago," he said. Read more here.
Follow us on Twitter for up-to-the-minute news.