The Weekly Turbo: Full Tilt Poker Announces FTOPS XX, Phil Ivey Will Teach You to Play, and More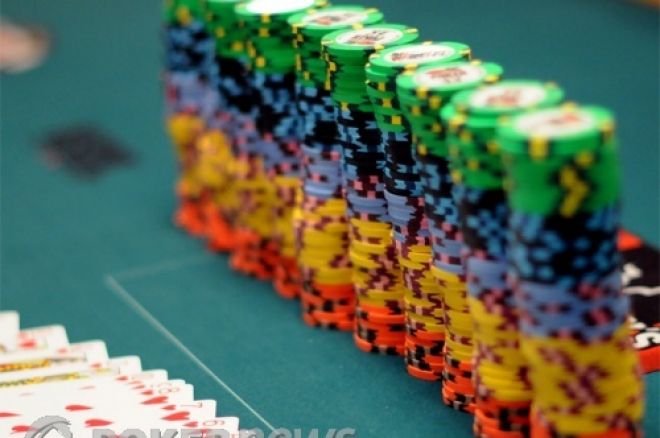 Got caught up watching the March Madness games and missed out on a Nightly Turbo this week? It's OK. We're here to bring you all the top stories of the week, including the announcement of the FTOPS XX schedule, why we think Phil Ivey is going to teach us to win, and more.
FTOPS XX Schedule Announced
About a month after the books closed on FTOPS XIX, the schedule for FTOPS XX was announced.
It all kicks off April 17 with a $200+$16 no-limit hold'em multi-entry event with a $3 million guaranteed prize pool. There will be 45 events spanning the two-week series with over $38 million in guaranteed prize pools. Thirteen of those events will feature $1 million or more in guaranteed prize money.
Multi-Entry tournaments are still on the schedule, as are the Rush Poker tournaments, and a bevy of poker variations for you to test your skills. The $600+$40 buy-in Main Event features a $7.5 million guarantee and is also a multi-entry event. If FTOPS XIX is any indication of what's to come, the entrants for that event alone will top 10,000, and smash the already huge guarantee.
Here's a look at the entire FTOPS XX schedule, and if you've got gold jerseys on the brain, the first step to getting one is signing up for a Full Tilt Poker account.
I'd Like to Teach the World...to Win...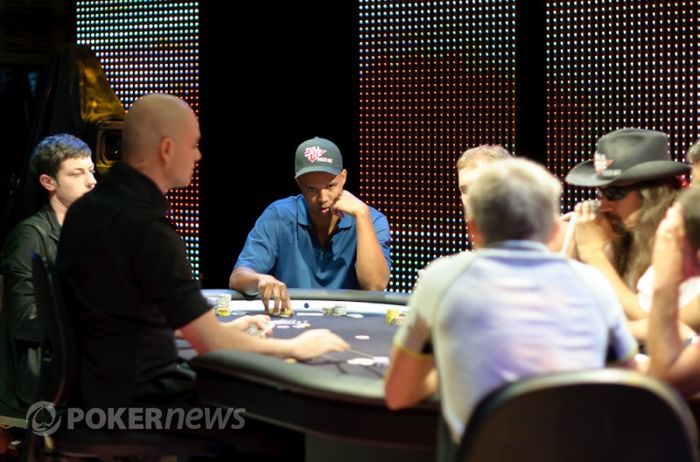 If you didn't have the 1971 Coca-Cola commercial in your head, you do now. This has nothing to do with that. While we were Twitter stalking perusing TwoPlusTwo, we stumbled across www.philivey.com.
Our initial thought was that Phil Ivey had someone create a Web page for him that would be just like any other celebrity's page, complete with a biography, blog, tweets, etc. We were shocked to find that it wasn't that. In fact, we were met with Ivey's intense stare and some boding music. After a fancy graphic of the world spun into the center of the screen, the words, "Now I'm going to teach the whole world to win at poker," popped up. That's it.
We wish we knew more. We'd like to state on the record, however, that if Ivey's teaching, we're in. Until there's more news on this, you can find us working on our Ivey stare.
EPT Champion of Champions
The PokerStars European Poker Tour has announced the first EPT Champion of Champions tournament. It will take place at the end of season seven, the day after the Grand Final Main Event final table in Madrid. The invitational event will pit the EPT Main Event winners from seasons one through seven against each other in a special freeroll, for a chance to win up to €50,000 worth of EPT season eight event buy-ins.
There are four different EPT Passports up for grabs for the top four finishers. First place will receive a Passport valued at €50,000, second place will receive €25,000, third place will get €15,000, and fourth place will take home a Passport worth €10,000.
In all, 70 players will get this opportunity, including Noah Boeken for winning EPT Copenhagen in season one, Patrik Antonius for winning the Baden Classic in season two, Jason Mercier for taking down EPT San Remo in season four, and Liv Boeree who won EPT San Remo in season six.
The event kicks off on May 13 at the Casino Gran Madrid, and will be filmed for a future television broadcast and streamed on PokerStars.tv.
For more, head on over to the European Poker Tour's website.
Quite the Katch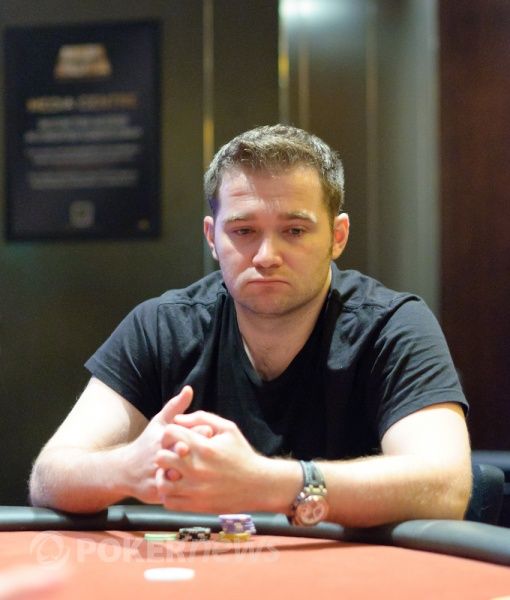 Eugene Katchalov has joined Team PokerStars Pro. The 29-year-old pro will begin sporting the PokerStars patch at the Russian Poker Series in Kyiv, which kicks off March 26 and runs through April 3.
"I feel very fortunate in having the opportunity to represent PokerStars. It is the largest and, in my opinion, the best-run poker site in the world, with a great team of pros. I look forward to continuing my great run in poker and helping PokerStars successfully expand and evolve within the ever-changing world of poker," Katchalov said.
Earlier this year, Katchalov won the $100,000 Super High Roller event at the PokerStars Caribbean Adventure, and just a few days later at PCA, he finished in second place in the $10,000 High Roller Six-Max event. He has a total of $6,104,132 in career tournament winnings.
"Eugene has always flown under the radar, but among his peers, his game is well respected and he is considered one of the best in the world, both in tournaments and cash games. I'm thrilled to see Eugene as part of the team. He's a great guy and an excellent poker ambassador," Daniel Negreanu said.
Want to take Katchalov on at the tables? Sign up for a PokerStars account today.
UB Has Heart(land Poker Tour)
UB.net has announced that it will be joining season seven of the Heartland Poker Tour as its sponsor. The HPT is broadcast 52 weeks a year and reaches over 100 million U.S. homes.
"What HPT has been able to do is fantastic. The best kept secret in poker with their homegrown events and national television exposure, they simply get bigger and better every year out. For us, to come in and back their product, we know we'll help to shine a spotlight on HPT like never before. So, expect more players having some fun at the HPT tables and overall richer prize pools across the tour," Team UB Pro Joe Sebok said.
UB will be prominently featured in all episodes of the season seven HPT coverage, as well as on-site at the HPT events. The site will also host a series of online tournaments for players to win entries to the HPT and other prizes.
"Tiffany Michelle and Maria Ho are fan favorites after playing a few HPT events. We're looking forward to seeing them more often, as well as other members of Team UB," HPT executive producer and co-founder Greg Lang said.
You can read more about this sponsorship in the press release.
New PokerStars Execs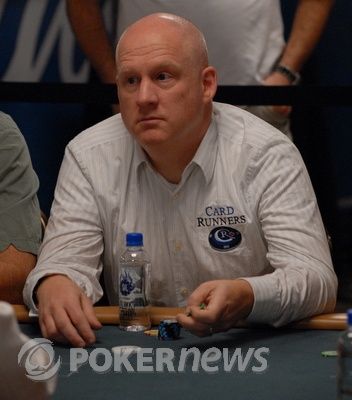 PokerStars has just announced that it has hired Guy Templer and rehired Lee Jones for its executive team.
Templer, the former chief operating officer of Netplay TV, will now be taking on the role of corporate business development director for PokerStars. He will now manage all business development for the site, including introduction into newly regulated markets.
Lee Jones was PokerStars' poker-room manager from 2003 to 2007. During that time, he became well-known and respected among the site's players. His new role with PokerStars will be head of home games, the new venture from PokerStars that allows players to create and manage their own poker clubs.
For more, check out the press release.
Cake Partners with PokerListings
PokerListings and the Cake Network have formed a strategic partnership.
"We are extremely excited to become a major component of PokerListings.com's massive online presence," Cake Network Marketing Director, Andrew Turner said. "The value of being integrated into one of the premiere leaders in new player acquisition and poker-related search cannot be overstated and will have a significant impact on the Cake Network ecosystem and overall liquidity. This partnership positions the Cake Network for future growth in terms of new depositing players as well as for the addition of several strategic network partners."
The Cake Poker Network includes Victory Poker, Unabomber Poker, and OnlyPoker, among other online poker sites. DoylesRoom and LockPoker left the network last year, and Lee Jones, who was the card-room manager for Cake Poker, left last year, as well. The network came under fire in 2010 when PokerTableRatings discovered a security flaw that was similar to the one found on the Cereus Network.
To find out more, check out the press release.
Like us on Facebook, and follow us on Twitter for up-to-the-minute news.