The Nightly Turbo: "Serious Network Vulnerability" on Cake Poker, ESPN Inside Deal, and More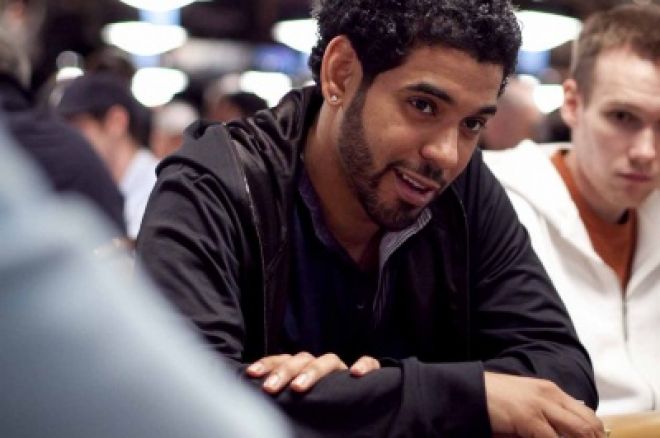 What's in the lineup for tonight's Nightly Turbo? Poker Table Ratings has discovered an issue on the Cake Poker Network, the ESPN Inside Deal team is bringing you another episode, this time, David Williams joins them, and we've got a little eye candy for you, courtesy of Heavy.com.
In Case You Missed It
The Las Vegas poker scene has calmed down a bit since the 2010 World Series of Poker ended, but Matt Savage and the Hard Rock Poker Lounge are bringing you a series that is sure to help you detox from the seven-week stretch that was the WSOP. The Vegas Grinder has the scoop on that and what else is going on in the Las Vegas card rooms.
We're a little over halfway through the year, and so much has already happened in poker this year that it's tough to say what is coming next. PokerNews Editor-in-Chief Matthew Parvis does his best at fortune telling and brings you his Five Predictions for the remainder of the year.
Inside Deal
Laura Lane, Bernard Lee, and Andrew Feldman are back in Bristol and bringing you the latest episode of ESPN's Inside Deal. David Williams joins them, and they quartet discuss Williams' new sponsorship, Internet gambling legislation, and the 2010 World Series of Poker.
We know we reminded you yesterday, but we're nice so we're going to remind you again. ESPN's coverage of the 2010 World Series of Poker starts tonight at 8:00 p.m. EDT.
Online Poker on the French Front
Full Tilt Poker is one of the latest online poker sites to be approved for a license to operate in France. Including Full Tilt, nine online gaming operators were granted licenses. PKR, land-based casino Barrière, AD Astra and Full Fun were the poker sites granted licenses, the rest were sports and horse betting. With the nine licenses that were just granted, the total issued by the French regulator ARJEL comes to 27.
Read more about it at EGRMagazine.com.
Taking the Cake
According to a recent report on PokerTableRatings, a security flaw has been found on the Cake Poker Network. It is almost the same flaw as the one found on the Cereus Network, in which players' accounts and hole cards were vulnerable to theft.
The PokerTableRatings sleuths have embedded a video of them successfully stealing hole cards as they were dealt. They've been able to steal passwords and user names from multiple Cake Network skins.
There are a few differences between this security risk and the Cereus Network risk and you can read up on it all at PokerTableRatings.com.
Cake Poker Cardroom Manager Lee Jones posted a response on TwoPlusTwo about the issue.
"Sure, when the issue came up in May, I asked our software management team. They told me that we were more secure than Cereus. When this all came to light a few hours ago and they got down into the actual code, it turned out they were wrong (as one of the senior managers just admitted to me)...I owe the entire Cake poker community an apology: I am very very sorry."
Read the entire statement here and Lee answers questions from concerned community members in this thread.
Commerce Million Dollar Tournament
The Matt Savage hosted Guaranteed Million Dollar Tournament at the Commerce Casino has concluded and bragging rights go to Richard Bakovic from San Pedro, Calif.
Bakovic bested a field of 3,300 and took home $173,500. The $335 buy-in tournament had five starting days, giving players the opportunity to re-enter if they went busto. On the sixth day, the top 27 of each field began to play down to a winner. "Hollywood" Dave Stann, Nam Le, and "Miami" John Cernuto, were among the 315 players that cashed.
Check out the results at CommerceCasino.com.
Eye Candy
You already know that we like lists. We're not the only ones though. The guys over at Heavy.com do, too. They broke down their picks for the 20 Hottest Sports Reporters. Hot chicks covering sports? Is there anything else you guys could ask for?
ESPN Inside Deal's Laura Lane comes in at number 10 on the list, while Poker After Dark's Leeann Tweeden comes in at number 20.
Is your favorite sports anchor on the list? You'll have to head on over to Heavy.com to find out.