What Next? Five Predictions For the Rest of 2010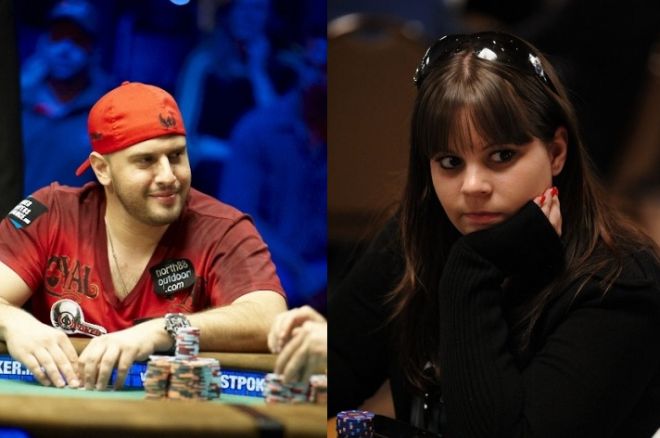 Although technically, we're more than halfway through the calendar year, the second half of the poker year begins when the World Series of Poker is completed in mid-July. So much has happened so far in 2010 that it's impossible to predict what will happen over the next few months; however, that won't stop us from gazing into our crystal ball to see what we can expect on and off the felt for the rest of 2010.
WSOP Circuit Rebirth
It's always good to strike when the iron is hot, which is exactly what the WSOP is doing with its rebranded circuit events. Numbers were up across the board at the 2010 WSOP, and we saw the second largest Main Event in history take place this year. This is a good sign for poker in North America, and I envision a lot of players who are worn out from the grind of traveling around the globe for poker events to take advantage of the four regional WSOP championship events. The format is exciting, and players have a reason to make the trip to all four to compete for a national championship. The lure of the events being televised on ESPN is also a good draw, meaning that players with sponsorship deals will be eager to perform to earn bonuses for television exposure.
Annette Obrestad Will Have a Big Finish
There was no story leading into the 2010 WSOP that was bigger than Annette Obrestad and how she was going to fare in her first full WSOP. Well, other than a few cashes and one relatively deep run, Obrestad's WSOP lacked any excitement. Obviously, that's no knock on her as a player because you can be a great player and not have a solid WSOP for years at a time (see Erick Lindgren and Michael Mizrachi before they won bracelets). I'm sure the lack of success this year in Vegas is burning Obrestad up and would not be surprised at all to see her turn in a huge couple of months both online and live. I'm gonna go out on a limb and predict Obrestad will final-table an EPT and a WSOP Europe event before the year ends.
The WPT is Back!
It may be a little redundant to mention that the World Poker Tour is making a comeback when I just mentioned the WSOP Circuit being on the rebound, but hey, it's not me, it's the crystal ball. The WPT has undergone some major changes in the past year and is under new ownership. By all accounts, the changes have been nothing but positive for the company that ignited the poker boom way back in early the early '00s. The biggest positive to date? Hiring Matt Savage. His commitment to the game and the players will be the driving force behind pushing the WPT to new heights. Couple that with gearing the television show more toward a sophisticated viewing audience and branching out to make the tour even more international, and not only does the WPT become the one truly poker tour spanning around the world, but it also becomes a viable player again in terms of TV appeal. I see a lot of positive WPT buzz during the rest of 2010.
Isildur1 Who?
Like many in poker who make a huge splash and disappear, Isildur1 will follow in their footsteps and remain out of the spotlight and irrelevant in the poker world. While the online wunderkind shows flashes of poker brilliance, until he wins the battle with his mindset he cannot be a true poker great. He does not have the discipline to properly manage a bankroll, and while we may see a few shots here or there, each one will end in failure. If anything, maybe his name will become synonymous with blowing a bankroll.
Player A: "What happened man, why haven't I seen you at the tables?"
Player B: "It was terrible, I played for 30 hours straight and totally Isildured my whole roll. I'm busto."
Five years from now, when he is older and more mature? Well, maybe he'll make some heroic comeback and set the poker forums chattering about Isildur1 again. But for 2010, I wouldn't get your hopes up.
Michael "The Grinder" Mizrachi Will Win the WSOP Main Event
When Michael Mizrachi won the WSOP $50,000 Players Championship, I mentioned that it would act as a catalyst for a great WSOP for The Grinder. Not only has it been great, but it also has been a completely epic run. Many people forget that on top of winning the $50k, he also final-tabled the $10,000 stud event and the $10,000 limit-hold'em event and now has a chance to win the second largest live no-limit hold'em tournament in the world. His experience in the spotlight is far superior to the rest of his opponents, and unlike Phil Ivey last year, who was one of the shortest stacks, Mizrachi finds himself in the middle of the pack, which in my opinion is the perfect spot for him to be.
It will be a long final table and Mizrachi will chip up slowly. When play gets three- or four-handed, Mizrachi will be sitting as the shortest stack and will begin to make his charge. He'll use his well-timed aggression to pull close to even and will end heads-up with Matthew Jarvis. When the two start their match after a day's rest, Mizrachi will have the entire poker world supporting him, and the match won't last very long. Mizrachi will be as focused as ever with history on side, and Jarvis will ultimately break under the pressure, allowing the WSOP Main Event to once again be won by a well-known professional.
Have some predictions of your own? We'd love to hear them, so leave us a comment below, chime in on our Facebook page or check us out on .