The Nightly Turbo: 2010 World Series of Poker on ESPN, Demspey Turns Red, and More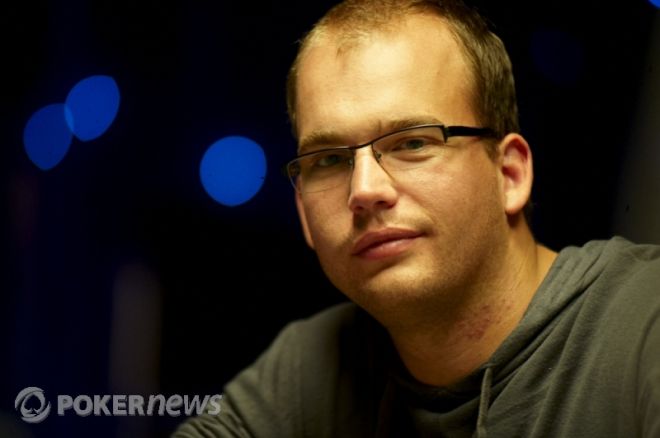 The Rio has shut its doors to the World Series of Poker but don't think it's out of your life until November. ESPN's coverage of the 2010 WSOP gets under way Tuesday. James Dempsey is the latest pro to be added to Full Tilt Poker's Red Pro roster, and we've a "dumb criminal" story for you, all in tonight's Nightly Turbo.
In Case You Missed It
Five players pocketed six figure scores in this week's Sunday Majors. Want the results? Check out the Sunday Briefing.
Last week, we brought you Part I of our Live Reporting Team's WSOP Awards. Not to leave you hanging, we've brought you Part II today.
Barney Frank's bill on Internet gambling regulation is headed for markup on Tuesday. What could this mean? Find out here.
Did you miss the Aussie Millions on GSN? We didn't. Here's the recap.
WSOP on ESPN PSA
ESPN's coverage of the 2010 World Series of Poker kicks off Tuesday night at 8 p.m. EST with the $50,000 Poker Player's Championship. Set your DVR.
You'll catch two hours of the $50,000 Poker Player's Championship this week. Next week, you'll have a two-hour block of the 2010 Tournament of Champions. Then your Main Event coverage begins August 10, and for 13 weeks, you'll catch all the action leading right up to the November Nine Final Table. And just in case you don't remember to set your DVR, even though we just told you to set it, we'll be coming at you with stellar recaps like we always do.
Head on over to WSOP.com to get a preview of Tuesday's show.
On the Team
James "Flushy" Dempsey has been added to the Red Pro roster over at Full Tilt Poker. Dempsey won his first World Series of Poker bracelet at this year's WSOP in a $1,500 pot-limit Omaha event. He then recorded three other cashes, including a second place finish to Sammy Farha in the $10,000 Omaha Hi-Lo 8 Championship.
He has over $1 million in online tournament earnings and is a PocketFives Triple Crown winner. His debut as a Red Pro will come in Full Tilt Poker's Poker Million, which began airing this month on Sky Sports in the UK.
"I couldn't be more excited. This is a such a dream of mine.  I've worked very hard for this over the years and to have won a bracelet and now this – it's just fantastic," Dempsey said.
Play with the pros at Full Tilt Poker.
Cincinnati's Big Game
Derek Ragan, along with about a dozen others, was arrested this weekend in a raid on a gambling house in the West End of Cincinnati. Ragan is the owner of Duke's Place, an after-hours gambling house, and is being held on $1.12 million bond. Among weapons, drugs, and stolen goods, $1 million in cash was recovered. "He had his own neighborhood casino operation going," Cecil Thomas, a Cincinnati Councilman said. "It speaks to the elaborate setup he had."
Ragan wasn't on site when the raid took place but turned himself in to authorities on Sunday, according to his lawyer. Complaints by neighbors spurred the investigation, which took several months.
Find out more here.
Ceraous Poker Player
We may have another actor-turned-poker player in the making. It urns out that George Michael, or Michael Cera for those of you who didn't get on the Arrested Development train, is quite the poker player. While on location filming his upcoming movie Scott Pilgrim Vs. The World, Cera plays poker with his co-stars.
"I wouldn't say I'm great," Cera told People Magazine at San Diego's Comic-Con International. "I play in a really good game in L.A. with really good players, people who are a few levels above me." Of course, like any good poker player, he didn't let his co-stars in on this little secret, saying that they "didn't know what they were getting into."
Cera's co-star Johnny Simmons said, "He's a damn good poker player, and he takes all your money. Michael and Keiran Culkin are shark-level. I lost so much per diem to those guys."
Someone has to teach Cera to hold on to those poker winnings though. "We went to the casino a lot while making this movie, and I lost a lot of money there," he said. "Anything that I won in poker I lost at the casino." Not that this isn't something that plagues some of the game's best.
People.com has more.
Facepalm
There is a lesson to be learned here, everyone. If you find yourself in the slammer (we hope you don't), and you manage to escape, do not, let us repeat this, DO NOT try and organize a poker game on Facebook. Australian Justin Grant was serving a five-year sentence for armed robbery and managed to escape from correctional officers while being treated at Townsville Hospital in north Queensland, Australia.
During his week on the run, he frequently updated his Facebook page and left messages to his friends. He also tried to organize a poker game for his friends. Grant was caught, and we're not surprised. We'll just file this one under "not smart."
ABC News has more.
Follow us on Twitter for up-to-the-minute news and be sure to add us on Facebook.