The Nightly Turbo: Security Flaw on Cereus Network, World Series of Poker Tournament of Champions Seat, and More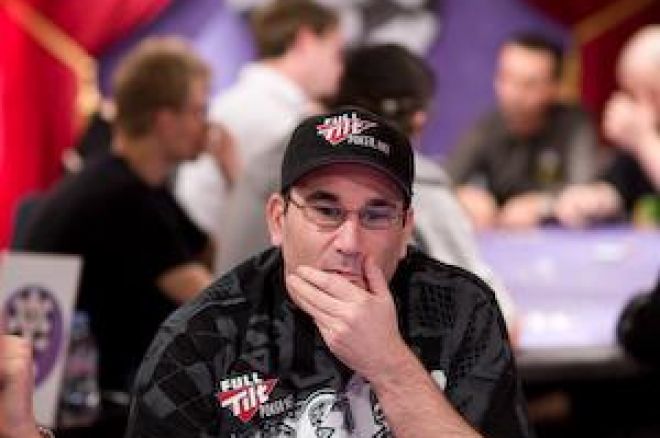 In tonight's Nightly Turbo, we'll tell you about a security flaw that was found in the Cereus Poker Network software. We also know where one of the two WSOP TOC seats are going and Mike Matusow might be getting naked. Read on to find out what we're talking about.
In Case You Missed It
We've rounded up another WSOP rookie. Find out a little more about Dan Kelly here.
Wondering what's been going on in the gaming industry outside of poker? Inside Gaming has you covered.
The UIGEA deadline is looming. There could be a hearing soon to discuss the Internet Gambling Regulation and Tax Enforcement Act. Find out more here.
Day five of the PokerStars Spring Championship of Online Poker went well into Friday morning. We've got the results here.
Lauren's Bloggin
We decided to pretty things up a bit by adding a new blogger to our bevy of great poker players. Keep an eye on Lauren Kling as she blogs about her poker adventures this coming year. Her first stop? EPT San Remo and Monte Carlo.
Read all about her adventures here.
A Cereus Security Issue
PokerTableRatings has uncovered a flaw in the software of the Cereus Poker Network that affects Absolute Poker and UB. Apparently, the flaw could allow someone to seize a player's account and display the person's hole cards. PTR notified Cereus and Tokwiro COO Paul Legett addressed the issue in a blog on UB.
"I would like to start by reminding everyone that someone would have to have the technical capabilities to crack the encryption method we currently use and they would also have to hack into your local network in order to gain access to sensitive data.  We are currently working on implementing a new encryption method and we expect to have it live in a matter of hours," he said.
He goes on to say he's upset that the company's internal staff and audits could not catch the flaw and the company will be investing in new security resources.
Read Legett's blog here.
Bienvenue en France
Just off a stint in Italy and Monte Carlo, the PokerNews Live Reporting Team has moved on again. Where are they now? At the World Poker Tour Grand Prix de Paris in France, of course. The Team will be bringing you all the updates live from € 10,000 buy-in event at the Aviation Club de France beginning Saturday, as well as the high-roller event that begins May 15.
Be sure to follow the coverage on the Live Reporting page.
Driving to the Party
PartyPoker wants to get you to the 2010 World Series of Poker in Las Vegas this summer. Qualification has begun for the $16,000 WSOP Dream Package promotion on PartyPoker. You have until May 31 to earn as many PartyPoker Points as you can and make it to one of the top 100 spots on our Point Race leaderboard. If you qualify for the June 10 freeroll, up for grabs is a $14,000 WSOP package. There will also be $2,000 added to the prize pool and distributed as per PartyPoker's standard payout.
Wait! It gets better. PartyPoker is giving you $25 just for opening an account. There's no deposit required! PartyPoker also rolled out another promotion that gives you the chance to win an Aston Martin! That's right, you read it correctly. Qualifiers are running daily for the live tournament which will take place on October 2.
There are so many amazing promotions running on PartyPoker that you'd be silly not to sign up.
Your Facebook page can use another friend, so add us, and follow us on Twitter for up-to-the-minute news.
Tournament of Champions Seat
The World Series of Poker is offering residents of the U.K. the opportunity to play in the Tournament of Champions this summer in Las Vegas. There are a series of $1 tournaments running daily on WSOP.com for U.K. residents 21 and older. Winners of these tournaments will be entered into a finalists tournament in which the winner of that will win one of the two sponsor exemption seats available for the TOC. The second sponsor exemption will be awarded closer to the beginning of the WSOP.
As you know, there are 27 seats available for the TOC. Five of the seats were given automatically to the three previous WSOP TOC winners, Annie Duke, Mike Matusow, and Mike Sexton. The other two were given to the reining WSOP Champion, Joe Cada, and WSOP Europe champion Barry Shulman. Fan voting is currently being held for former WSOP bracelet winners, and the Top 20 will win a seat. Phil Ivey is leading that race.
Want to vote for the Top 20? Head on over to WSOP.com.
Stripping on the Strip
Mike Matusow was recently on an episode of Poker2Nite and was asked by host Scott Huff what he thinks about this year being the "year of the woman." After a short pause, Matusow said, "That's not a serious question is it?" Huff and co-host Joe Sebok told him they were in fact serious and asked him what they thought about World Series of Poker's Ty Stewart's prediction of three bracelets going to women this year. "The Mouth" had this to say: "I'm going to tell you right now. If three women win a bracelet at the WSOP, I'll run naked, down the Strip, with a camera behind me."
We'd really like to see three or more women win bracelets at this year's WSOP, but we (and we're sure most of you) really don't want to see Matusow take it all off. Even the WSOP didn't know what to do. "I mean, we root for ladies here at the WSOP, but do we really want to see The Mouth naked? This is a true dilemma," said the WSOP Twitter feed. It was probably best said a few tweets later, however: "The best would be if a woman beats Matusow heads up to win the 3rd bracelet of the summer!" That would be priceless — but we still wouldn't watch!
Watch the episode at Poker2Nite.com.