Inside Gaming: Losses for Mohegan Sun, More Problems for PA Foxwoods, and Pinnacle Goes Domestic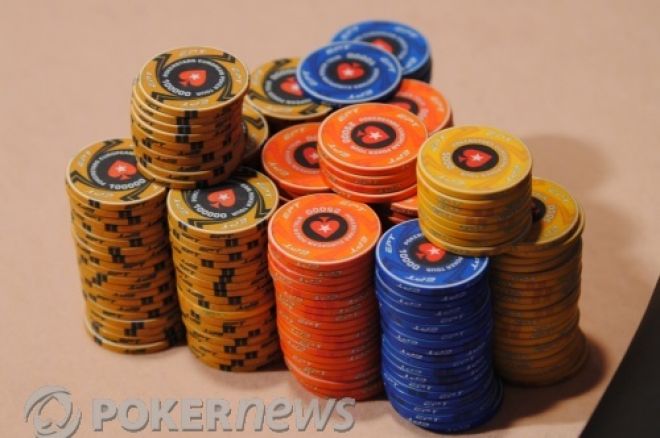 This week, the Mohegan Sun casino reported large first-quarter losses partly caused by the success of new Pennsylvania gaming operations. But there may be one less Pennsylvania project on the horizon. The Pennsylvania Gaming Board began the process of revoking Foxwoods Casino's gaming license because the project lost two investors and will be unable to meet its original deadlines. Elsewhere, Pinnacle Entertainment sold its two casinos in Argentina to focus its attention and finances on its properties in Louisiana and Indiana.
PA Gaming Board Revokes Foxwoods License
The Pennsylvania Gaming Board is moving forward with the process of revoking Foxwoods Casino's license. The board's seven members unanimously rejected Foxwoods' request to be granted a six-month extension to allow them to find new investors. The Mashantucket Pequot Indian Tribe was supposed to finance the project but ran into financial trouble. Steve Wynn stepped in to take the lead but backed out with no warning on April 8.
The Pennsylvania Gaming Board is fining the Foxwoods group $2,000 a day and gave them five days to pay $114,000, the amount they owe in fines since the beginning of March when the gaming board last met to discuss the project. Under its current license, Foxwoods has until May 2011 to have 1,500 slot machines in operation. A new law allowed the group to apply for an extension giving them until December 2012. Gaming board member Kenneth McCabe said the board decided that such an extension was "not acceptable and not in the public interest."
An attorney for Foxwoods said the group is negotiating with three potential investors and will continue talks despite the move by the gaming board. "We have to work a lot faster," he said.
Read the rest of the debate here.
Mohegan Sun Reports Drop in First-Quarter Profits
Mohegan Sun executives reported a substantial decline in profits for the first quarter of 2010. Total slot revenue at the Connecticut casino fell by 2 percent while operating costs rose by 13 percent. The combination caused a 40 percent decrease in net income, said the Mohegan Tribal Gaming Authority, which owns the casino.
"Our results for the quarter represent the continued weakness in the gaming, leisure and hospitality industry, said Mitchell Etess, the casino's CEO. Etess also blamed added competition from Pocono Downs in Pennsylvania. Mohegan Sun operates a small slot parlor there, which experienced a 13 percent operating income increase. "You're looking at two different markets," Etess said. "It's a completely mature market here, with a lot of additional competition. The tribe is currently waiting on Pennsylvania gaming authorities to approve its request to add table games to its Pocono Downs property.
Read more of the numbers here.
Pinnacle Sells Argentina Casinos for $40 Million
Pinnacle Entertainment, based in Las Vegas, sold its two casinos in Argentina last week for a total of $40 million. A South American company purchased the properties at the same time Pinnacle issued $250 million in new notes to pay down its mounting debt. The deal will not be finalized until it receives regulatory approval.
The sale of Pinnacle's only properties in Argentina follow the new CEO's comments about focusing the company's attention on its casinos in Louisiana and Indiana. Pinnacle opened a $380-million St. Louis casino in March. Last month, the company scrapped plans for a second hotel-casino in Lake Charles, Louisiana. It is moving forward, however, with another hotel-casino project in Baton Rouge.
Get more information here.
Follow us on Twitter for-up-to-the-minute news.