Inside Gaming: Good News, Weak CityCenter Sales; Bad News, Big NV Returns and Canned Casino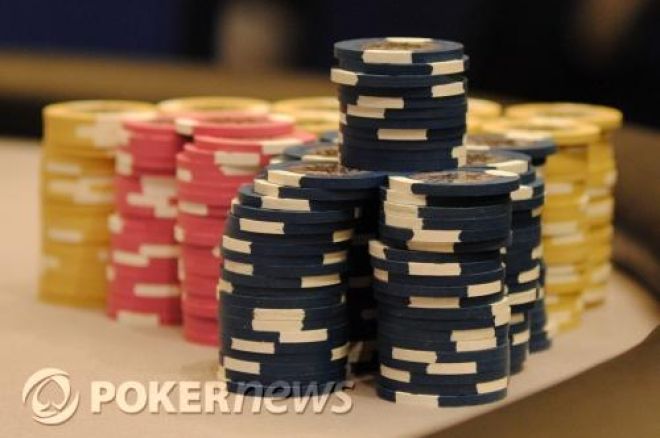 This week in the gaming industry, it's all about Spin City. The new CityCenter in Las Vegas has closed on 25 condos in three months. With 2,375 still on the market, analysts are trying to convince consumers it's a good thing. Nevada also posted record gaming returns for February, the biggest monthly gain in nearly three years. But that, analysts say, means trouble ahead. And in other news, another company has announced it is dropping a Louisiana casino project.
CityCenter Says Closing on 1 percent of Condos Actually Above Expectation
CityCenter has closed on exactly 25 of its 2,400 high-rise condominium units since closings began at the end of January. That means the $8.5 billion project has completed closings for just one percent of its available units, yet, somehow, analysts are trying to frame this as a success.
According to some, the fact that any units at all have sold is a win for the project. "We do not believe investors are ascribing any value to residential sales at CityCenter, so every unit that closes represents upside to expectations," Union Gaming Group principal Grant Govertsen said. "We are encouraged by the quick closing of these units in the still early days of the process at CityCenter, although we acknowledge they represent just the tip of the iceberg."
In one of the nation's toughest housing markets, "CityCenter's condominiums represent the peak of the pricing market." The 25 units were sold for a combined $38 million, about $1,000 per square foot. Only six of the purchased condos were at Vdara, which has 1,495 condo-hotel units. The other 19 were at the Mandarin Oriental, which has 227 condo units. Closings have not started yet on the Veer Towers' 670 units. Read more about CityCenter's condo sales here.
Nevada Not Optimistic Despite Record February Gaming Returns
Finally, a good month for Las Vegas. Between the Super Bowl and the Chinese New Year, tourists came in February — and spent. Nevada casinos posted the first double-digit increase in revenue in nearly three years in February. According to figures released by the Nevada Gaming Control Board on Thursday, state casinos reported total gaming revenues of $946.6 million, a 13.9 percent increase over February 2009.
It was the largest statewide single-month increase in revenues since December 2006 and only the second month that numbers have increased since November. Before then, revenues had fallen for 22 months in a row. Returns looked even better for Las Vegas Strip properties. They reported an increase of nearly 32 percent from February 2009, the largest single-month increase since 1999.
The figures can be somewhat misleading, however. Gaming returns in February 2010 were high largely because it was the first time in years that both the Super Bowl and the Chinese New Year have occurred in the same month. "February turned out to be the perfect storm," Control Board Tax and License Division Chief Frank Streshley said. "It was a record for any Chinese New Year. There was a high volume of wagering on baccarat and the hold percentage was well above normal amounts." Increases in sports betting and table games from Super Bowl visitors also boosted the month's returns.
Some analysts don't see the positive numbers as a sign of progress for the gaming market, instead seeing February's success as a sign that Las Vegas is too dependent on foreign tourism dollars to make up for the impact of a weak American economy. Bill Eadington, an econmics professor at the University of Nevada, said, "The surge in baccarat over the past half year is clearly linked to the strength of the Chinese economy...That is the good news. The bad news is that there is little, if any, sign of recovery from the domestic Las Vegas tourist market."
Analysts are also concerned that Nevada's gaming industry is too reliant on Las Vegas Strip casinos to keep it afloat. "The locals market will continue to lag behind the Strip," Streshley said. "That is what all the recovery models have shown." Streshly cautioned against expecting more strong returns in the near feature. "We're entering the months that don't have too many special events where casinos usually grind out results." Get the rest of the figures and hear from more analysts here.
Pinnacle Adds Louisiana Project to List of Casino Plans Canned Recently
Last week, Steve Wynn withdrew from a casino development project in Philadelphia. The week before, Morgan Stanley announced it was dropping out of a major casino-resort under construction in Atlantic City. This week, it was Pinnacle Entertainment's turn to abandon plans for a Louisiana casino.
Pinnacle scrapped its Sugarcane Bay project, a $305 million riverboat casino-hotel slated to be built opposite the L'Auberge du Lac Casino Resort. The company says it is abandoning the project to focus on its existing Louisiana casinos. Pinnacle will give up the gaming license it had already secured for the project, meaning it is now back on the bidding market. Pinnacle also said it is still committed to a hotel-casino project under development in Baton Rouge. Read more here.
Follow us on Twitter for up-to-the-minute news.