The Nightly Turbo: Lichtenberger Seeing Red, ESPN's Top Ten, and More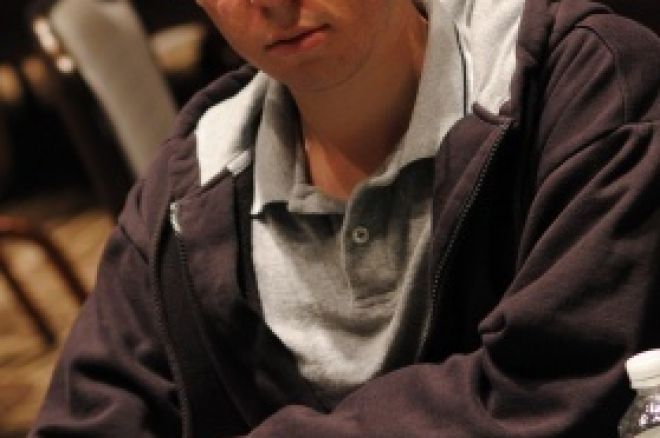 In the news: Andrew Lichtenberger is the newest pro to see his name in red in the Full Tilt Poker lobby. Also, ESPN's "The Nuts" is ranking the best poker players this month and although first place hasn't really changed, some movers and shakers are on the list. You can find these stories and more in tonight's Nightly Turbo.
In Case You Missed It
Play reached the money at theWPT Grand Prix de Paris, and Jimmy Ostennson leads the way. Read all about it in this recap of day 3.
The WSOP is about two weeks away, and we're still feeding your head with knowledge of some of the new names to keep an eye on. Today, learn all about NAPT Venetian high-roller champ Ashton Griffin.
It's been a big year for women in poker, and we've already brought you Year of the Tigress: Part One. Today, we're focusing on Liv Boeree, and bring you Year of the Tigress Part Two.
Full Tilt Has Your WSOP Seat
PokerNews and Full Tilt Poker want to get you to the2010 World Series of Poker. Two freerolls will take place in June, each with a$12,000 WSOP package up for grabs and $3,000 added to the prize pool.
All you have to do sign up for a Full Tilt Poker account through PokerNews and 500 Full Tilt Poker points from now until June 4. You'll be qualified for both theJune 5 and June 6 freerolls that will take place at 15:25 EST.
Read this for more.
Brenes Loves Those Sharks
Sharks are more than just a card protector for Team PokerStars Pro Humberto Brenes, these big fish are near and dear to this Costa Rican Pro. Brenes and PokerStars have been working very closely with a Costa Rican nonprofit, PRETOMA, to conserve the sharks of Costa Rica. He has been advocating for their sustainability and the prevention of shark-finning for a number of years now, and partly as a result of his efforts, Costa Rica now has very efficient and progressive legislation.
Brenes has long encouraged players to donate one percent of their winnings on the Latin American Poker Tour, which both he and PokerStars match. This year, $70,000 dollars has already been raised.
For more information, or to donate money to the Sharks check out SharksCostaRica.org
World Poker Tour Paris Nearing a Final
The World Poker Tour Grand Prix de Paris is playing down to a final table today, and Kristy Arnett fills you in on what it's like to be there.
Be sure to follow us on Twitter for up-to-the-minute news and become a fan on Facebook.
The Nuts
The latest installment of ESPN's monthly "top ten poker players in the world" is out and there have been some shakeups, but the list is not all that wildly different from last month.
Two players not in the top ten last month but who are now up: Eric "BaseBaldy" Baldwin, and Faraz Jaka. Baldwin has been in the top ten before and is now back; however, this is Jaka's first time cracking the list.
Falling a few spots this month: Daniel Negreanu, who does not have any tournament results to speak of in the past few months.
Check out ESPN.com for the full list.
In the Red
Sometimes, being in the red isn't always a bad thing. Andrew "luckychewy" Lichtenberger is the latest poker pro to see red. He is the newest name to be added to Full Tilt Poker's list of Pros.
In his blog, he wrote, "I became a full tilt red pro today so now I stand out in the chat box." Yes, standing out in the chat box is just one part of it. He wrote about his experience on the Doubles Poker Championship set, writing, "The format is really cool mostly because it's totally innovative and great for TV."
You can read his whole blog at LeggoPoker.