The Nightly Turbo: Washington, D.C., to Legalize Online Poker, UB Sends Players to the Heartland, and More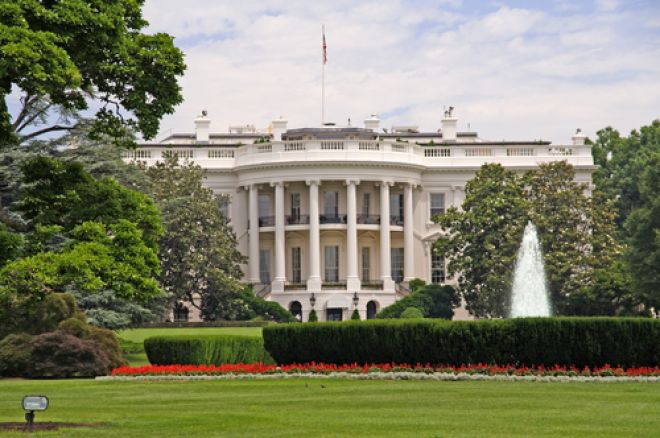 This was shocking. What's not shocking, is us bringing you the top poker news stories of the day. In tonight's Nightly Turbo, we'll tell you about Washington, D.C.'s efforts in legalizing online poker, how you can win your seat for a Heartland Poker Tour event, and more.
In Case You Missed It
This week, this Sin City Series took a break from the bright light of Las Vegas and headed across the pond. Gloria Balding stopped by the PN Palooza in the Netherlands to check out the reader-appreciation party NL.PokerNews.com threw.
While he may have been on a heater at the beginning of the year, it looks like things may be cooling off for Gus Hansen. Check out the Online Railbird Report to find out how much Hansen lost this week.
Government shutdown or not, Uncle Sam is still going to want you to pay your taxes. If you can't make heads or tails of tax forms and deductions, you might want to have a look our interview with certified public accountant Ann-Margaret Johnston.
The 2011 PokerStars SCOOP is coming up next month. There's no better time than now to try and qualify for an event and our 2011 SCOOP preview will tell you how.
*Photo courtesy of PlanetWare.com
Online Poker in Washington, D.C.
Could Washignton, D.C., become the first place in the U.S. to legalize intrastate online poker? According to The Wall Street Journal, the city council approved a budget last year that would allow the district's lottery to operate an online poker site. The site would only be accessible within the district boundaries.
The time frame for Congress to to raise objections to the law expired Thursday, meaning that Washington, D.C., could become the first "test case" for intrastate poker.
"I figured that online poker was already happening here, and we just want to capture some of those revenue dollars. Every little bit helps," Michael Brown, D.C. city councilman said.
While the Poker Players Alliance said that it doesn't believe the district is "big enough to create a viable business," John Pappas, the PPA's executive director, hopes that since it is in "Congress' backyard," it might help get federal online poker legislation passed.
Read more at WSJ.com.
UB has Heart-land Poker Tour Packages
You always hear those stories, you know, the ones where a player satellited into an event and then won it, shooting his ROI through the roof. (Chris Moneymaker anyone?) Wondering when it's going to be your turn? They always say, "You can't win if you don't play."
So play. UB will begin running satellites for the Heartland Poker Tour beginning April 10. Each week, there will be a Super Satellite Single Package GTD event that will award the winner a $2,000 VIP prize package to the HPT. Players can buy in directly for $200+$15 or qualify for the event through satellite feeders.
And just in case you haven't looked at your calendar lately, the MiniUBOC begins on April 10, as well. There will be a series of 27 events over eight days, with $650,000 in guaranteed prize pools.
Remember, to play any of these events, you need a UB account, and by signing up for one through PokerNews, you'll get a 100% up to $1,200 deposit bonus adn be eligible for future PokerNews exclusive freerolls.
One of These Things is not Like the Other
The Swedish government ruled on Wednesday that Texas hold'em is both a skill game and a game of chance - depending on whether you're playing tournament poker or a cash game.
"The cash games constitute games that primarily depend on luck as in the meaning of chapter 16, article 14 of the Criminal Code, while the main tournament and the side tournament (sit and go) do not constitute games of luck," ruled the Supreme Court.
The ruling stems from a tournament that was held in 2007 that was raided and its six organizers arrested. Upon appeal, the convictions were overturned.
This ruling now brings up intriguing questions regarding Swedish tax laws on poker winnings, but since we've had enough tax questions in the past week, we're going to let GamingIntelligence.com take care of that.
$1.4 Million in Pennies
It's just too bad that slot machines spit out tickets instead of coins nowadays, because $1.4 million coming out of a penny slot would have been a sight to see. According to TheDay.com, Gabriel Brin-Martin won $1,427,870 on a penny slot machine at Mohegan Sun on Monday. Her win marks the third big payout at Mohegan Sun in less than two weeks. On March 28, another penny machine paid out $1.7 million, and two days after that, another machine paid out $50,000.
We're just wondering if the biggest score at the PokerStars North American Poker Tour, which begins this weekend, will come from the tournament or a player de-tilting at a penny machine.
The PokerNews Team will be there covering all the poker action, beginning Saturday April 9, so keep it locked to the PokerNews Live Reporting page for all the updates.
Shuffle Up and Deal
You read so many European Poker Tour updates from Team PokerNews, but you don't really hear a lot about the team that runs the event. In this video, Laura Cornelius caught up with tournament director Thomas Kremser and some of the dealers from his team.
Follow us on Twitter for up-to-the-minute news.
Grind your way to one of three Brazilian Series of Poker packages in our exclusive Rox Race to Brazil on Rox Poker. April 20 - May 4.