Reactions to Online Poker's Black Friday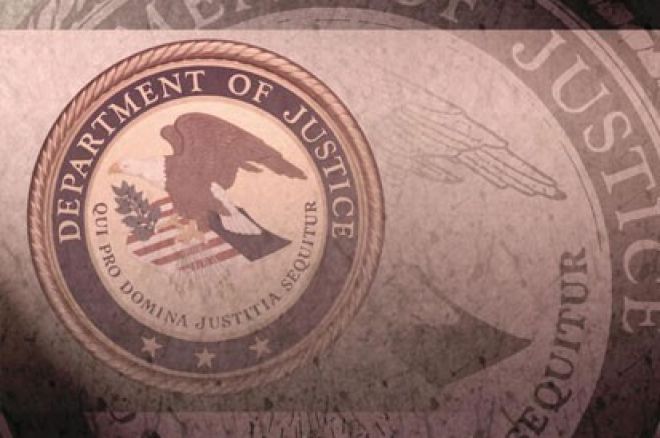 On Friday, the poker world was dealt a blow after the U.S. Department of Justice issued an indictment against the founders of PokerStars, Full Tilt Poker, and Absolute Poker charging bank fraud, money laundering and illegal gambling. A short time later, PokerStars, the world's largest online site, blocked U.S.-based players from its site. Shock waves from the announcements were quickly circulated via Twitter, Facebook, and various forums as poker pros, online grinders, and the media alike voiced their dissatisfaction, concerns, and often, panic, on a day dubbed "Black Friday" in the poker world.
*See the time line of events in a continuously updated piece, Online Poker's Big Three Indicted.
So how did poker's Black Friday, which just happened to occur on April 15, well known as tax day in the U.S. (Coincidence by the DOJ?), come about? According to Australia's Courier-Mail, it was young Australian entrepreneur Daniel Tzvetkoff who brought the online poker world to its knees. Apparently, Tzvetkoff is the one who set up the payment processing schemes used by the major online poker sites — and earned a fortune for himself at the same time.
Eventually, PokerStars and Full Tilt attempted to sue Tzvetkoff, claiming he owed them more than $100 million after getting a greedy. Fast forward to April 2009 when rumors circulated that those sites tipped off the FBI that Tzvetkoff was visiting Las Vegas. He was subsequently arrested, charged with money laundering, bank fraud, and wire fraud, considered a flight risk, and denied bail; however, it seems that Tzvetkoff struck a deal to hand over the major sites to the DOJ, a fact evidenced by Friday's developments and the fact that Tzvetkoff was released on bail after meeting with prosecutors last August.
While Tzvetkoff was being labeled "The Boy Genius Who Just Took Down the Online Poker Industry," the rest of the poker world was busy reacting to the news. Shortly after the story began to circulate, the TwoPlusTwo forum set a new record with over 12,000 people online at the same time (their thread is already over 210 pages long). In fact, traffic became so heavy on that site that it crashed. Likewise, when the Poker Players Alliance issued a statement, its site experienced heavy traffic and temporarily went down.
Former Senator Alfonse D'Amato, chairman of the PPA, said in the aforementioned statement: "On behalf of the millions of poker players across the country, we are shocked at the action taken by the U.S. Department of Justice today against online poker companies and will continue to fight for Americans' right to participate in the game they enjoy. Online poker is not a crime and should not be treated as such. We are currently gathering all of the information around today's announcement and will offer detailed analysis when the full facts become available."
The PPA wasn't alone in being taken aback by the DOJ's actions. Poker pros took to their Twitter and Facebook accounts and to say they were worried would be an understatement:
Brandon Adams (@badams78): "Alright, I read everything. Prognosis: Unfavorable"
Michael McDonald (@MikeMcDonald89): "Every few months people think the sky is falling in online poker. For the first time ever I'm one of them. WTF"
Jason Senti (@PBJaxx): "Well, on the day I sent the US gov't a LOT of money to finish up 2010 taxes, they shut down my income stream."
Joe Sebok (@joesebok): "obv not a redirect, everyone. just hadn't hit yet. more details to come...? guess we'll see..."
Matt Affleck via Facebook: "Good Game online poker in the United states! Good thing i have been practicing my live poker skillz the last 6 months :D"
Justin Bonomo on Facebook: "I'm usually not one to panic, but this DoJ thing seems really bad for US poker players =( 2+2 so jammed w/ traffic I can't even read about it. V Scary. Anyone have any useful info / informed predictions / relevant links?"
As the day progressed, bad news continued to mount. Players reported problems contacting customer support from the various sites, as well as difficulties attempting to withdrawal funds. Late in the afternoon, news hit that Wynn Resorts was pulling out of its strategic alliance with PokerStars, accompanied by the same news regarding Fertitta Interactive's (part owners and operators of Station Casinos) partnership with Full Tilt Poker.
Speaking of Full Tilt, the company eventually released a statement saying: "Unfortunately, as a result of this action, Full Tilt Poker has decided that it must suspend 'real money' play in the United States until this case is resolved. However, Full Tilt Poker will continue to provide peer-to-peer online poker services outside of the United States."
In addition, Full Tilt Chief Executive Officer Raymond Bitar released this statement Friday evening: "I am surprised and disappointed by the government's decision to bring these charges. I look forward to Mr. Burtnick's and my exoneration." However, Bitar did not comment on how or when U.S. customers would be reimbursed, leading to even more questions and igniting a mini-panic.
While the proverbial online poker sky was falling, some in the Twitterverse didn't miss the opportunity to find the humor in the situation. Here is a sample of some of the most entertaining Tweets from throughout the day:
Jean Robert Bellande (@BrokeLivingJRB): "Attn on-liners! Perhaps its time to give live poker a try. Come play with me @ARIAPoker and ask about casino rate. I need to build my roll!
Randy Lew (@Randy_Lew): "hmm…might need to consider buying from the value menu again at McDonals if things don't work so well"
Matthew Waxman (@mawaxman): "Pretty excited I ran out of excuses not to hang out with my family on Sundays. (now that online poker and ftball are gone)"
Justin Smith (@BoostedJ): "Will work for food and shelter"
Doyle Brunson (@TexDolly): "Now maybe we will see if these online "superstars" can play real poker. Ante up suckers!"
Phil "OMGClayAiken" Galfond (@PhilGalfond): "Does anyone want to buy a slide?"
While Galfond was clearly joking that he be forced to sell the slide he had installed in his living room, he was quick to say "Whatever is gonna happen is gonna happen. All we can do is try to voice our support for online poker, and then wait and see."
Likewise, Tom "durrrr" Dwan (@Tom_Dwan) stepped up as a poker ambassador and tried to alleviate the masses' fears that they wouldn't be able to withdrawal their balances: "I'd guess ftp/stars is worth more than 93c on the $ (almost100% u get paid but could take 2-3mnths n worst case more)"
This story is obviously far from over, but it appears a lengthy blackout moratorium on online poker has begun. As always, PokerNews will be here to bring you all the latest developments as this story continues to unfold.
*Photo courtesy of Opposing Views.
While you're waiting for the latest developments regarding online poker, or just need a poker fix, you can watch the PokerNews live stream of the PartyPoker's The Big Game V that runs through Sunday and features the likes of Tony G, Devilfish Ulliott, Annette Obrestad, Sam Trickett, and many others.
You can also have all the updates delivered to your social media simply by following us on Twitter and liking us on Facebook.
Executive Editor US, PokerNews Podcast co-host & 2013 WSOP Bracelet Winner.