The Nightly Turbo: PokerStars SuperStar Showdown Results, WSOP Stats, and More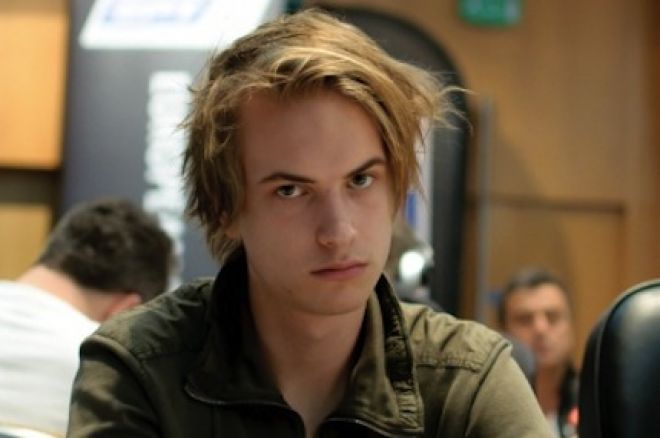 If you're looking for the day's top poker news stories, then you've come to the right place. Keep reading to find out if Viktor "Isildur1" Blom won the latest PokerStars SuperStar Showdown, some WSOP stats, and more.
In Case You Missed It
Another Sunday has passed, meaning there were at least a few online players who banked six-figure scores. Want to know who added to their bankroll? Check out the Sunday Briefing for the results the Sunday Majors.
Day 20 of 2011 World Series of Poker saw three bracelets awarded. If you want to know who has a new piece of hardware on their wrist, you're going to have to check out the daily WSOP recap.
Were you too engrossed in a tournament to remember to watch the World Poker Tour on FSN? We get it, don't worry. You should probably check out the WPT on FSN recap to get caught up.
SuperStar Showdown
For a lot of us, online poker is sadly but a memory. For those players out of the U.S., online poker is alive and well, and that's why the PokerStars SuperStar Showdown is back at it. Viktor "Isildur1" Blom took on another opponent on Sunday and added to his win column.
Rui "PepperoniF" Cao took on the mysterious online phenom. The two played two pot-limit Omaha tables and two no-limit hold'em at $50/$100 blinds. The two were supposed to play 2,500 hands, but according to the PokerStars Blog, Cao was felted after 2,257 hands.
SuperStar Showdown Breakdown
| Date | Opponent | Profit/Loss | Record |
| --- | --- | --- | --- |
| Dec. 19, 2010 | Isaac "philivey2694" Haxton | -$41,701 | 0-1 |
| Jan. 2, 2011 | Antanas "Tony G" Guoga | +$44,280 | 1-1 |
| Jan. 30, 2011 | Daniel "w00ki3z" Cates | +$51,196 | 2-1 |
| Feb. 13, 2011 | Eugene "MyRabbiFoo" Katchalov | +$111,750 | 3-1 |
| March 20, 2011 | Daniel "KidPoker" Negreanu | +$150,000 | 4-1 |
| March 27, 2011 | Daniel "KidPoker" Negreanu | -$26,500 | 4-2 |
| April 3, 2011 | Scott "urnotindangr" Palmer | -$5,425 | -- |
| April 10, 2011 | Scott "urnotindangr" Palmer | +$66,607 | 5-2 |
| June 19, 2011 | Rui "PepperoniF" Cao | +150,000 | 6-2 |
| Total SuperStar Showdown Profit: | $500,207 | | |
We didn't break down any big hands here. If you want a more in depth account of the action, you need to head on over to the PokerStars Blog.
Record Setting Pace
When we opened our inbox this morning, we received an interesting press release regarding the 2011 World Series of Poker from WSOP communications director Seth Palansky. The 2011 WSOP is halfway through its schedule of events and according to the release, the 2011 WSOP is on pace to shatter several records.
Through the first 30 events, participation is up 11.7 percent, causing a rise in prize pool of 8.6 percent. Want some more noteworthy stats? Here are some from the WSOP press release.
Event #2 had the biggest heads-up tournament prize pool - $3,040,000
Event #10 was the largest six-handed tournament in poker history - 1,920 entries
Event #16 had the biggest deuce-to-seven tournament prize pool - $1,184,400
The seniors event, Event #30, was the largest seniors poker tournament in history - 3,752 entries
"We are humbled once again by the incredible turnout from players all over the world," said WSOP Executive Director Ty Stewart. "It has been a record-setting summer thus far in 2011 and we are confident it will continue through the duration of the tournament."
Check out more stats at WSOP.com.
Poland Bans Online Poker
We're not fluent in Polish, in fact, we don't know any Polish at all, so we'd like to thank Google Translate for getting us through this article, even though it was still difficult to understand.
According to Webhosting.pl, online poker is now illegal in Poland after President Bronislaw Komorowski signed an act on games of chance. The types of games that are banned are called "hard gambling" games, or games the legislature feels are addictive or pose the possibility of cheating.
Poker is one of the games that falls under this ban, unless it is in tournament format. The court has ruled that "poker is a gambling game, based on a random element (a hand of cards)" and "it's a game, leading to addiction, because of direct participation in it and follow its course in the decision."

For more on the fate of online poker in Poland, head on over to Webhosting.pl. (Yes, it's the translated version. You're welcome.)
Oh Canada!
The Canadian Poker Tour is headed to Las Vegas. CPT has teamed up with Tropicana Las Vegas Resort and Casino and will host a poker tournament in celebration of Canada Day.
The $1,000 buy-in Canada Day Mega Stack Poker Showdown kicks off on July 1 and will be hosted by Canada's Gavin Smith. The field is capped at 72, so if you want in on the celebration, call 702-739-2648. The event will be streamed online with player interviews being conducted by Amanda Leatherman.
Find out more in the press release on MarketWatch.com.
Five with Phil
Sarah Grant caught up with Phil Hellmuth on the break of the $10,000 Seven Card Stud Hi-Low Split-8 or Better Championship at the 2011 World Series of Poker. He seemed pretty interested in the interview and had a couple of "no comments." Just check it out below.
Be sure to follow us on Twitter for up-to-the-minute news.