The Nightly Turbo: The Micros Episode Three, Hellmuth as an ESPN Commentator, and More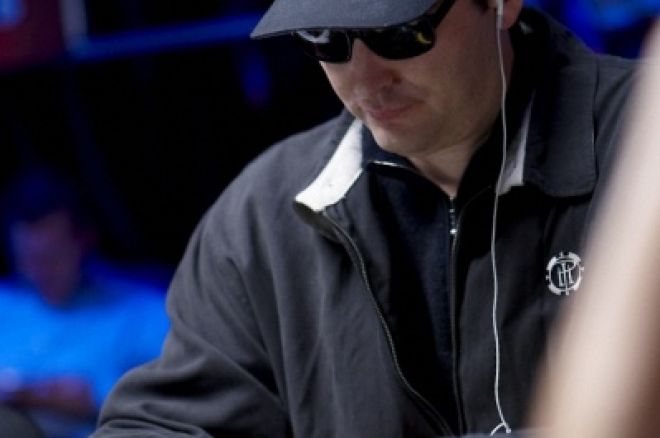 Welcome to the start of another week, where we'll be bringing you the top poker news stories of each day. If you were too busy over the weekend - we get it, the Oscars, were on - you probably missed the third episode of the Micros. Also, Phil Hellmuth alluded to a new gig - with ESPN. We'll get into that later.
In Case You Missed It
The Main Event of the World Poker Tour LA Poker Classic is through Day 3.The money bubble burst Sunday and at the end of the day, just 63 players were left at the end of the day. Check out the WPT recap for the action, and who is taking the chip lead into Day 4.
Wondering how Randy "nanonoko" Lew grinds online and how he got into poker? You can find out in the latest edition of the Sunday Grind.
Day 1 of the World Series of Poker Circuit Palm Beach kicked off Sunday with two Day 1 flights - one at 11 a.m. and one at 7 p.m. Just over 700 players showed up for the first WSOP-C in Florida and we've got a recap of the action.
FSN's coverage of season seven of the World Poker Tour went to the Bike this week for the Legends of Poker. If you missed any of the play-by-play, you can make up for it, by reading the WPT recap.
Season seven of High Stakes Poker premiered on Saturday night on GSN. Vanessa Selbst made her first appearance on the show, as did new host, Norm Macdonald. Find out what you missed in our recap of the show.
Loads of dough were handed out this past Sunday - just like every other Sunday on the virtual felt.If you want to find out who took home the most, you're going to have to check out the Sunday Briefing.
The Micros
The third episode of The Micros was released over the weekend and if you missed it, you shouldn't worry, we've got it right here. Chase Berger and Tommy Phuoc are in Australia for the Aussie Millions, while their pal Rose Ballenger is in Elkytraz, an asylum for the criminally degenerate. Also, Tatjana Pasalic makes her appearance on the show.
Check out The Micros on Facebook.
Hellmuth as a Commentator on ESPN?
Matt Savage caught up with Phil Hellmuth at the World Poker Tour LA Poker Classic. In a thread on TwoPlusTwo, Savage says he overheard Hellmuth talking about being a commentator on ESPN. Now, we're not sure how this would work, but according to a post from Savage, he believes that they would use a three-person booth in the WSOP coverage. If you want to see Hellmuth being coy and hear more about who he might be signing with, check out the video interview.
SuperStar Showdown - Special Edition
On Sunday, a special edition SuperStar Showdown, took place between Viktor "Isildur1" Blom and Attila "DodgyFish72" Gulcsik. It was a special edition because Gulcsik qualified for the match through an $11 satellite and the stakes were one-tenth of those normally played during the Showdown.
Blom, who has won three of the last four SuperStar Showdowns notched another win Sunday night — just barely. At the end of the 2,500 hands, Blom was only up by one big blind, or $10. Gulcsik was staked $15,000 for the match by PokerStars and got to keep whatever remained of his bankroll. He ended up walking away with $14,990 — not a bad score for taking Blom on across four tables and qualifying for only $11.
We like to keep things short and sweet here, but if you want to check out some of the notable hands that went down, you can head on over to the PokerStars Blog.
Over a Century Old and Still Playing
Andrew Amatrudo is a regular at the poker room at the Trump Taj Mahal Casino in Atlantic City. He loves to gamble, drink beer, and he eats anything he wants. Amatrudo sounds like anyone you could be sitting next to the next time you frequent your local poker room — except that he is 102 years old.
"I'm not going to sit home. If I sit home, I'll go berserk," he said. "I love to play poker. That's all I live for anymore."
Just last week, he celebrated his 102nd birthday and received a birthday cake from the Taj Mahal. "He's here almost every day. He's part of the Taj family," the casino's director of poker operations Tom Gitto, said. "When he doesn't show up, we'll get calls asking where he is, so we'll check up on him. He's a legend. You see people in their 80s and 90s who have such a hard time, but he's 102 and he doesn't miss a beat."
"I'm like a little boy," Amatrudo said. "You know how excited you would get when you would go somewhere with your parents? Well, I can't wait to get here."
If you want to read more check out PressOfAtlanticCity.com.
Recapping Copenhagen
The PokerStars European Poker Tour Copenhagen is done and dusted, but in case you missed any of the action from last week, Sarah Grant has recapped it for you - complete with bloopers of course.
Like us on Facebook, and follow us on Twitter for up-to-the-minute news.
Prove your skills and play for $55,000 of added money league games in our weekly PokerNews Skills Challenge on Full Tilt Poker.