The Online Railbird: Hansen Goes on a Tuesday Tear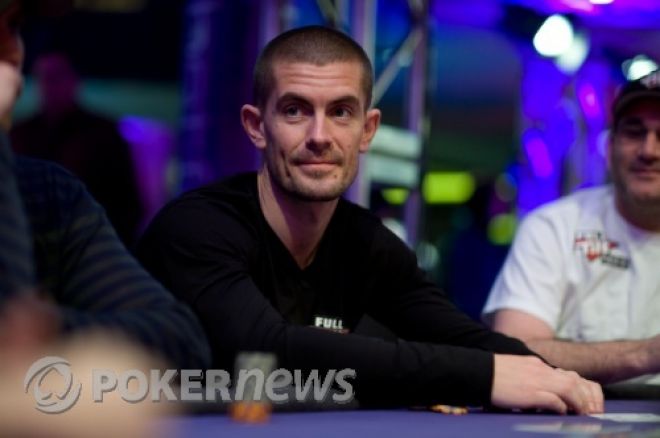 The online high-stakes cash games have been going strong on both Full Tilt Poker and PokerStars the past few weeks. Between Tuesday and Thursday, what we at PokerNews refer to as the midweek, the high-stakes games were in full swing. Gus Hansen managed to book a $327,000 win over on Full Tilt Poker, while "ilvdnfl" and Daniel "W00ki3z" Cates both booked solid wins on PokerStars.
Hansen Goes on a Tuesday Tear
Gus Hansen was busy on Tuesday playing the $500/$1,000 pot-limit Omaha cap games on Full Tilt Poker. It was there that he played against "Nekotyan" for a couple of hours and took down an impressive $327,000. During that time, a hand developed when Hansen ($279,959) limped on the button, Nekotyan ($40,000) raised to $3,000 from the big blind, and Hansen called. When the flop fell
, Nekotyan led out for $3,000 and Hansen made the call.
Both players watched as the
was put out on the river, which inspired Nekotyan to check to Hansen, who promptly bet $7,000. Nekotyan threw in a check raise, Hansen popped it a little more, and soon the pot was capped at $80,000.
Hansen:

Nekotyan:
As it was, Hansen managed to turn a full house and gain a hammerlock on the hand. The river was run twice but neither the
nor
helped Nekotyan as Hansen took down the $80,000 pot.
Is Di "Urindanger" Dang the Man Behind "ilvdnfl"?
On Wednesday, "ilvdnfl," who is rumored to be Di "Urindanger" Dang, had quite the day on PokerStars, winning $174,000 over the course of 1,127 hands. Amazingly, $134,000 of that was won off "Also11" in just 32 hands of $200/$400 PLO. In one of those hands, Also11 ($93,358) raised to $800 on the button only to have ilvdnfl ($93,946) make it $2,560 from the big blind. Also11 responded by reraising to $5,600 and ilvdnfl made the call.
The flop came down
and ilvdnfl led out for $9,200. Also11 then raised to $38,958, ilvdnfl moved all in for $88,346, and Also11 called all in for a total of $87,758.
Ilvdnfl:

Also11:
Both players had flopped straight draws and a flush draw, with ilvdnfl's being the best; however, as things stood Also11's pair of eights was ahead. The
on the turn changed all that and gave ilvdnfl the nuts. Also11 was left drawing dead as the
was put out on the river for good measure. Had Also11 won the pot, he would have been up $53,000 as opposed to down $134,000; instead, it was ilvdnfl who took down the $186,716 pot.
Cates Books Midweek Win, Will Play SuperStar Showdown on Sunday
Daniel "jungleman12" Cates was in action on Wednesday, although it was on PokerStars under the handle "W00ki3z." Cates won $150,000 after playing 3,110 hands against "vencedor" and an additional 327 hands against "Also11." It was against the latter that Cates played a pot worth $96,368 on the $200/$400 no-limit hold'em tables — and did not win.
It all began when Cates ($99,509) raised to $1,200 on the button, Also11 ($48,185) reraised to $3,600, and Cates made the call. When the flop fell
, both players checked and watched as the
hit the turn. Also11 was first to act and fired out $6,000, which Cates called. When the
peeled off on the river, Also11 quickly moved all-in for $38,585 and Cates called even faster. Also11 revealed
for a rivered pair of kings and was good against the
of Cates.
While Cates lost that particular hand, he ended up winning around $75,000 off Also11. It has also been revealed that Cates will face off against Viktor "Isildur1" Blom this Sunday, Jan. 30, 2011, in the SuperStar Showdown. You can watch that match live on Sunday simply by visiting PokerStars.
Who's Up? Who's Down?
Week's biggest winners (1/25-27): Gus Hansen (+$324,428), "ilvdnfl" (+$191,261), "refaelamit" (+$135,225), "davin77" (+$134,876), Daniel "W00ki3z" Cates (+$112,132)
Week's biggest losers: "Nekotyan" (-$327,033), "Skjervøy" (-$162,353), "babayaro" (-$140,743), "Aslo11" (-$119,419)
Year-to-date winners: Di "Urindanger" Dang (+$980,686), Scott "URnotINdanger2" Palmer (+$929,686), Patrik Antonius (+$835,733), Daniel "jungleman12" Cates (+$762,586)
Year-to-date losers: "Nekotyan" (-$816,700), "Sauce123" (-$609,385), Phil Ivey (-$555,038), "Kpederson" (-$545,705), "cadillac1944" (-$478,669),
Want to rail the biggest games in the world? Not only will you get a $600 sign-up bonus at Full Tilt Poker, new depositors also get to play in a $100,000 First Deposit Freeroll -- so you can play while you watch! And don't forget to follow us on Twitter for up-to-the-minute news.