The Online Railbird: Cates, Kenney, and Antonius Find Midweek Success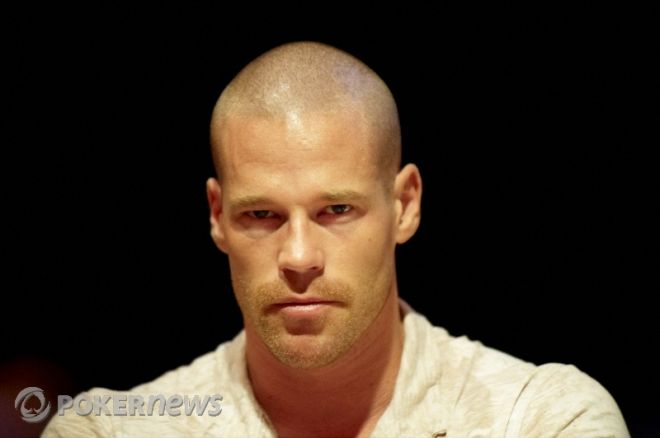 The online high-stakes cash games have been going strong on both Full Tilt Poker and PokerStars this week. On Monday, Daniel "jungleman12" Cates was in action after finding a challenger in an eager young Swede known as "Toomten." As if that wasn't enough, the next couple of days saw Bryn Kenney dominate Richard Lyndaker , and Patrik Antonius take on "Kagome Kagome" at the $3,000/$6,000 limit hold'em tables.
Toomten Journeys into the Jungle
On Monday, the Swedish player known as "Toomten" played two matches of $25/$50 pot-limit Omaha, first winning $159k from "Bttech86," and then later deciding to take on Daniel "jungleman12" Cates. Taking on one of the best players in the world is always tricky. Unfortunately, Toomten learned this the hard way when he dropped $79k over 1,128 hands.
In one of those hands, Cates ($51,118.75) raised to $150 on the button, Toomten ($20,392.25) raised to $450, Cates four-bet to $1,350, Toomten made it $4,050, and Cates made the call. With $8,100 in the pot, the flop came down
. Toomten led out for $8,100, about half his stack, and Cates raised to $32,400. Toomten called off his remaining $8,242.25 and their cards were revealed.
Toomten:

Cates:
Toomten had a wired pair of aces, but Cates had picked up a flush draw in addition to his flopped pair of fours. The
on the turn hit Cates and gave him two pair, fours and eights, and put him in the lead. The
on the river changed nothing and Cates took down the pot worth $40,784.50.
Kenney Gets the Best of Lyndaker
On Tuesday, Bryn Kenney ground to the tune of 3,737 hands and managed to win $96,000 in the process. More than half of those hands were played in a match against Richard "nutsinho" Lyndaker at the PokerStars $50/$100 no-limit hold'em tables. During the 1,919-hand battle, Kenney jumped out to an early lead and never looked back. In the end, Kenney took $49,000 off Lyndaker, although he was up $76,000 at one point.
Perhaps their most notable hand developed when Kenney ($17,442.50) was on the button and raised to $300. Lyndaker ($20,867.50) responded with a reraise to $1,100, Kenney popped it to $2,400, and Lyndaker shipped his stack in. Kenney called off for his remaining $15,042.50 and the cards were turned up.
Kenney:

Lyndaker:
Kenney was in a dominant position and even more so once the flop fell
; however, Lyndaker had picked up a gut-shot straight draw and could still win with a jack. The
on the turn was not what he was looking for and neither was the
on the river. Kenney took down the $34,885 pot and added to his lead over Lyndaker.
Antonius Loves Juice
Patrik Antonius, considered to be one of the best high-stakes limit hold'em players in the world, squared off against "Kagome Kagome," the player formerly known as "IHateJuice," on Wednesday at the $3,000/$6,000 limit hold'em tables on Full Tilt. The biggest pot of the match developed when Kagome raised to $6,000 on the button and Antonius called behind. The flop fell
and Antonius checked. Kagome, never one to shy away, took the opportunity to bet $3,000 only to be check-raised by his opponent. Kagome didn't back down and threw in another raise, which Antonius called.
When the
hit the turn, Antonius checked, Kagome bet $6,000, Antonius raised, and Kagome called to watch the
peel off on the river. This time Antonius led out and Kagome quickly called. Antonius showed
for a flopped full house and took down the $66,000 pot.
At the end of the match, which was spread out over two tables, Antonius ended with stacks of $111,000 and $560,000. Kagome, on the other hand, wasn't in such good shape, ending with $317,000 and $195,000.
The two ended with a brief chat that could be a hint of things to come:
Kagome Kagome: u started with 2 buttons
Patrik Antonius: gg too tired
Kagome Kagome: so let me play mine if u leave
Patrik Antonius: np
Kagome Kagome: thx sir
Patrik Antonius: play tomorrow maybe
Who's Up? Who's Down?
This week's biggest winners (1/17-1/19): "Also11" (+$92,008), "ChrisFun123" (+$73,424), "Theo J" (+$69,651), Daniel "jungleman12" Cates (+$67,872)
Week's biggest losers: "n0d1ceb4by" (-$113,523), "babayaro" (-$63,180), "gamblegambel" (-$54,244), Richard "nutsinho" Lyndaker (-$50,958)
Year-to-date winners: Di "Urindanger" Dang (+$983,771), Scott "URnotINdanger2" Palmer (+$925,091), Jared "harrington25" Bleznick (+$496,400)
Year-to-date losers: "Kpederson" (-$545,705), "cadillac1944" (-$478,669), "DrugsOrMe" (-$411,838), "Sauce123" (-$388,458)
Want to rail the biggest games in the world? Not only will you get a $600 sign-up bonus at Full Tilt Poker, new depositors also get to play in a $100,000 First Deposit Freeroll - so you can play while you watch! And don't forget to follow us on Twitter for up-to-the-minute news.