The Nightly Turbo: AGCC Statement, Brad Garrett Charity Poker Tournament, and More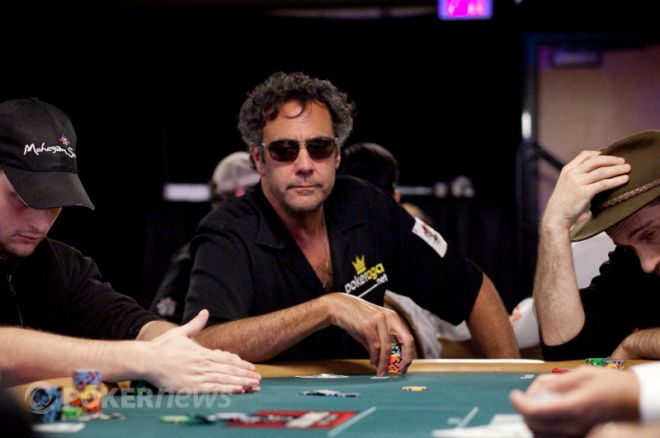 It's the middle of the week and we're thinking about midweek margaritas news just like you are. Luckily for you, we've put all the news in one place for you. Keep reading to find out what the Alderney Gambling Control Commission had to say after Tuesday's Full Tilt Poker hearing, how you can take part in Brad Garrett's charity poker tournament, and more.
In Case You Missed It
Tuesday night, the Epic Poker League announced its television broadcast partner. We sat down with Executive Chairman of the EPL, Jeffrey Pollack, to find out more.
ESPN began its edited coverage of the 2011 World Series of Poker Tuesday night. The first episode featured the promotional Grudge Matches between Phil Hellmuth and Johnny Chan, and Chris Moneymaker and Sam Farha.
Looking for poker tournament strategy help? Kristy Arnett sat down with Carter King to discuss a hand he played on Day 5 of the 2011 World Series of Poker Main Event.
Recently, Senators Harry Reid and Jon Kyl wrote a letter to U.S. Attorney General Eric Holder that, on the surface, didn't look too good for poker. New Jersey State Senator Raymond Lesniak wasn't thrilled with it and decided to write his own letter to the AG with his thoughts on intrastate poker.
AGCC Statement
On Tuesday, the Alderney Gambling Control Commission held a hearing regarding the future of Full Tilt Poker and its license. The Commission released a statement Wednesday detailing its decision to delay the hearing.
"As a result of the arguments on behalf of FTP during the pre-hearing application the commissioners decided to adjourn the hearing as they felt it was in the best interests of FTP's customers. A key consideration in their decision was to allow FTP licensees 'to further pursue advanced commercial negotiations which could lead to a more beneficial outcome for player interests.'"
No exact date or venue has been set, although the commissioners are pushing for the hearing to happen "as soon as possible" and "not later that September 15."
GamblingControl.org has the press release.
Maximum Hope Foundation Charity Tournament
On Sept. 17, the All-In for All-Good celebrity poker tournament will be presented by HeadsUp Entertainment at the Tropicana Las Vegas Resort and Casino. The $500 buy-in event will benefit Brad Garrett's Maximum Hope Foundation, a nonprofit organization that helps families caring for children with life-limiting illnesses. Players will be competing for $10,000 in cash prizes and more.
HeadsUp Entertainment has put together a package for its Canadian Poker Tour members and World Poker Showdown partners. The package is $795 for players wishing to play in the tournament and $320 for non-tournament players. It includes three nights accommodation, VIP seats to Brad Garrett's Comedy Club, a VIP chef's table dinner, and more.
Annie Duke, Teri Hatcher, Jason Alexander, Ray Romano, Hank Azaria, and Dennis Phillips are all scheduled to attend if their schedules permit.
To find out more, head on over to CanadianPokerTour.tv.
The Hot List
Every few months, someone decides to write an article for the Bleacher Report that ranks the 25 hottest poker babes. Well, it's about that time again, except this list has a twist. Matt Martinez has ranked the 25 hottest poker babes he knows he can beat. We're not sure who Martinez is or when he became a top-ranked poker professional. And a quick Hendon Mob search brought up two Matt Martinezes, each with one cash, so we're questioning his judgement here.
Anyway, back to the list. Maria Ho made the list at No. 23. She has over $1 million in career tournament winnings. Kara Scott came in at No. 20, and our very own Kristy Arnett made the list at No. 15. Both of these ladies have more cashes than either of the Matt Martinezes we found. Lacey Jones and Liv Boeree made the list, as well, at No. 7 and No. 6 respectively. In the No. 1 spot is Shannon Elizabeth who has over $200,000 in career tournament cashes. Not to beat a dead horse, but Mr. Martinez, we're pretty sure any of these women can kick your butt on the felt.
If you want to check out the entire list, head on over to BleacherReport.com.
Deadly High-Stakes Game
On Monday night, two men attempted to rob a high-stakes poker game in Raleigh, North Carolina. The two men wore ski masks and were wielding guns when they burst into the home and tried to rob some of the players. During the struggle, both intruders were shot, one fatally.
When officers responded to the robbery, they found the fatally wounded man, 28-year-old Brandon Dwain Shelton, inside. The other man, 23-year-old Brian Matthew Onley, on the lawn with a gunshot wound to the arm. The officers charged Gregg Maluchnik, the homeowner with a misdemeanor gambling offense.
According to WRAL.com, the police have never been called to the home on any other occasions, and neighbors never complained of any problems. On Monday night, one neighbor said he heard five gunshots.
"I was hoping it was fireworks," Caren Freundlich said. "I just always tell my kids that this is a safe neighborhood. It's really unsettling that it would happen right here."
Investigators are still working the case and have not decided whether anyone will be charged in the shooting.
WRAL.com has more.
On the Clock
PokerStars recently released the PokerStars Poker Clock for iPhone and iPod Touch. Don't get too excited players; this app is apparently only available in the U.K. Apple App Store. We tried to get it here in the U.S. We were rejected. It's also restricted to ages 17 and older.
So for those of you in the correct region, here's what you can expect if you get the free app for your next home game. Features include a blind timer, blind structure, countdown timer, and more. There's a Quick Start feature where your home game TD can choose from PokerStars tournament templates, or you can set up your game exactly how you want it. There's also a rules section in case someone decides to call the floor.
Check it out at iTunes.Apple.com.
Follow us on Twitter for up-to-the-minute news.