The Nightly Turbo: Full Tilt Poker Hearing, WSOP Live Coverage, and More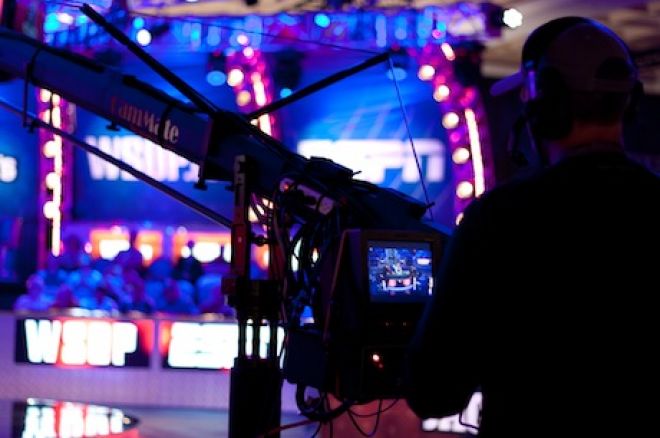 If you're looking for the day's top poker news stories, then you've come to the right place. Tonight we're going to tell you about the public hearing the AGCC is having regarding the future of Full Tilt Poker, where you can watch the WSOP Main Event live, and more.
In Case You Missed It
There are so many awesome photos coming out of the 2011 World Series of Poker that it was hard to choose our favorites. But don't worry, we did. Check out WSOP Through the Lens: Part II for a photographical look at the last few weeks of play.
Did you miss any of the action from Day 2a of the 2011 WSOP Main Event? If you did, get caught up with our daily WSOP recap.
The Wynn sports book began offering wagers on non-sporting events recently and its first foray into this started with the 2011 WSOP. Find out more in the latest edition of Inside Gaming.
In honor of Major League Baseball's All-Star Game, we decided to choose some All-Stars of our own. Here's a look at our picks for our 2011 WSOP All-Star Team.
Full Tilt Poker Hearing
In a press release we received early Tuesday morning, the Alderney Gambling Control Commission announced that it would hold a public hearing regarding the future of Full Tilt Poker. The hearing will take place on July 26 at the Park Plaza Victoria Hotel in London.
Full Tilt Poker's license was suspended in June by the AGCC after the company failed to satisfy the AGCC's concerns regarding its activities inside and outside the U.S. after Black Friday. The reason for the hearing is to "make public evidence from both AGCC and Full Tilt regarding the suspension of Full Tilt's license and to adjudicate the findings transparently."
"AGCC's choice to hold a public hearing in to the future of Full Tilt Poker demonstrates our willingness to act transparently and we will welcome members of the public and the media. As ever at all times, our primary concern is the protection of the player," said André Wilsenach, executive director of AGCC.
Want to find out more about the AGCC? Head on over to GamblingControl.org.
WSOP Live Coverage
We know you follow all the action of the 2011 World Series of Poker Main Event on PokerNews, but sometimes it's also fun to watch. Thanks to ESPN3.com and ESPN2, this year you can.
Beginning Thursday, Day 3 of the Main Event, the WSOP will be broadcast live on a 30-minute delay on ESPN2. It all kicks off at 8 p.m. PDT and runs until 11:30 p.m. PDT. The action on ESPN2 will be broadcast with hole cards and will switch back and forth between the two feature tables every 30 minutes. Commentary will be provided by Lon McEachern and David Tuchman, as well as some pros switching in and out.
On top of that, ESPN3.com will be hosting live coverage of the Main Event on a five-minute delay from the start of Day 3 play and onward. This coverage will not feature hole cards, but viewers will get expert commentary from poker professionals such as Phil Galfond, Olivier Busquet and more.
If you want to find out more about what it takes to put on the live stream, you can check out Kristy Arnett's behind-the-scenes interview with Poker PROduction's Mori Eskandani.
ESPN.com has more on the live coverage schedule and what you can expect.
Traffic Report
Another week, another online poker traffic report. This week, PokerScout is reporting a boost in online poker traffic. It seems that total traffic has increased by 3.4 percent and eight of the top 10 online poker sites have seen an uptick in traffic.
Since the Full Tilt Poker shutdown, a number of online poker sites have seen increases in traffic including PokerStars (17 percent), PartyPoker (35 percent), 888poker (20 percent) and Everest Poker (46 percent).
There's been an obvious shakeup in the traffic rankings of the top 10 online poker sites. PokerStars is still holding strong in first place, but PartyPoker has overtaken the second spot (once held by Full Tilt Poker). According to PokerScout, this is PartyPoker's first return to the top two since 2007.
Get a more in depth look at the traffic numbers on PokerScout.com.
Healthy Poker
You know you're proficient on the felt, but what about in nutrition, taxes, and mindset? Healthy Poker wants to help you out in those areas and more. Founded by Paul Gibbons and Mike Brunner, Healthy Poker is creating a one-stop shop for poker players looking for advice in fitness, life coaching, financial management, and more.
"The best poker players, or those aspiring to join their ranks, deserve the best there is available," Gibbons said.
Healthy Poker is still screening and recruiting advisors, but CPA Ann Margaret Johnson, mindset coach Tommy Angelo, and fitness and nutrition coach Jen Dunphy are already on board.
HealthyPoker.com has more.
Best of Vegas
If you want to know what the best dive bars, pools, and places to shop in Las Vegas then you need to check out the video below. Sarah Grant caught up with a handful of poker players to get their thoughts. Don't really expect a lot of recommendations for best pools - poker players don't like to swim apparently.
Follow us on Twitter for up-to-the-minute news.