The Nightly Turbo: WPT Slovenia, Online Poker Traffic, and More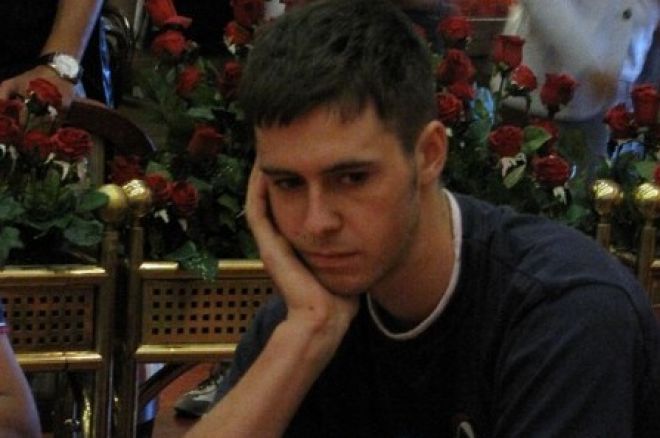 If you're looking for the top poker news stories of the day, then you've come to the right place. The World Poker Tour Slovenia was in its final day on Thursday, so we'll bring you the results from that event. Also, if you want to know what the online poker traffic scene is looking like, we've got the report from PokerScout. Keep reading for all of that and more.
In Case You Missed It
The PokerStars Asia Pacific Poker Tour is headed to Crown Melbourne in Australia from July 27 through August 1. Crown Melbourne is the gold standard for poker Down Under, but on top of that, the city of Melbourne has plenty to offer other than poker.
In 2003, the World Series of Poker Main Event aired on ESPN and changed the poker industry. Throughout the years, poker on television has changed, and this year, a new production company gave the coverage a fresh, new look.
The November Nine of the 2011 World Series of Poker is finally set. Learn more about the players and what was going through their heads the day after they solidified their spots on poker's biggest stage.
*Image courtesy of SI.PokerNews.com
World Poker Tour Slovenia Day 4
The second stop of Season X of the World Poker Tour is in the books. Thanks to the WPT Live Update Blog, we can bring you a look at the action. On Day 4, WPT Slovenia began with nine players. Johannes Korsar took the biggest stack into the day but failed to carry it all the way to the end. Miha Travnik was the player who ended up with all the chips in his corner.
In the first 45 minutes of play, Manuel Blaschke was eliminated when he moved all-in with pocket jacks but ran into queens. Soon, Patrik Hirvonen and Hugh Cohen were eliminated in eighth and seventh places respectively, leaving the field with its official final table of six.
There was a bit of controversy during the color-up when play was six-handed. It took around three hours to get everything sorted. About 10 minutes back into play, Marcello Marigliano was eliminated when his ace-ten went up against Korsar's jacks.
Gaetano Fortugno and Ferdi Ciorabai were eliminated in fifth and fourth places respectively. Start-of-day chip leader Johannes Korsar was the next player to hit the rail. According to WorldPokerTour.com, he opened for 50,000 from the button. Vincenzo Natale three-bet to 127,000. Not to be outdone, Korsar moved all-in for 600,000 and Natale called. Korsar showed pocket fours and was up against the king-jack of Natale.
Natale hit a king on the flop and Korsar needed help to stay alive in the tournament. He didn't find it on the turn or river and was eliminated in third place.
Natale took a three-to-one chip lead into heads-up play with Miha Travnik. A little over an hour into heads-up play, Travnik took the lead from Natale and never looked back. In the final hand, Natale moved all-in preflop with king-eight and was called by Travnik with ace-jack. Natale didn't catch any of the help he needed and was eliminated in second place. Miha Travnik from Slovenia was crowned WPT Slovenia champion.
WPT Slovenia Final Table Results
| Place | Player | Prize |
| --- | --- | --- |
| 1 | Miha Travnik | $144,399 |
| 2 | Vincenzo Natale | $99,481 |
| 3 | Johannes Korsar | $68,244 |
| 4 | Ferdi Ciorabai | $51,077 |
| 5 | Gaetano Fortugno | $40,524 |
| 6 | Marcello Marigliano | $32,926 |
You can find updates from all the WPT Slovenia action at WorldPokerTour.com.
Traffic Report
For all of you in Los Angeles, don't worry, this isn't about "Carmageddon." (Yes, that was a failed attempt at humor, we know.) Earlier this week, PokerScout issued its latest online poker traffic report. For the week, online poker traffic only rose 0.4 percent, but the five of the top 10 sites and networks saw a rise in traffic.
According to PokerScout, Everest Poker saw an increase in traffic of 11 percent, one of the biggest of the week. In the three weeks since the Full Tilt Poker shutdown, traffic on Everest Poker has risen 62 percent. The second-largest benefactor of Full Tilt's downfall was PartyPoker, which has seen a 46 percent gain in traffic since the shutdown.
PokerStars' traffic rose 29 percent over last Monday, which could be attributed to the 65 billionth hand promotion the site is currently running.
PokerScout has noted that it will keep an eye on the Italian market now that Italy is allowing online poker sites to offer cash games.
For more on traffic and a look at year-over-year numbers, head on over to PokerScout.com.
888 to Apply for License?
888 Holdings Plc is in partnership talks with Caesars Entertainment Corp., Bloomberg reports. The Internet gaming company may apply for an online poker license in Nevada for a joint venture with Caesars.
"We would love to do it with them," 888 Deputy Chairman Brian Mattingley told Bloomberg.
888 would consider debt funding if it decided to make the move to the U.S. and Mattingley told Bloomberg that 888 would decide by "mid-autum" whether or not the company would decide on pursuing an Internet poker license in Nevada.
Second-quarter sales for 888 are up 29 percent. This is largely attributed to poker and the company's new poker platform. Casino revenues are also up for the Internet gambling site, rising 34 percent compared to the same time last year.
Bloomberg.com has more.
Operation All In
According to Tax-News.com, the Italian Revenue Agency and the Italian financial police, Guardia di Finanza, are attempting to get professional poker players to pay up. The campaign is entitled "All In." They sure got creative with that one. Operation All In will go after "taxable earnings of poker players on offshore media, such as dedicated television channels."
According to IRA research, more than 4,000 players in Italy have made almost $100 million and have failed to declare their earnings on their tax returns.
While all taxpayers are being looked at, those with earnings between 2006 and 2009 are being looked at more closely. Those players, who have apparently been discovered are being asked to visit their local tax office and "explain if they have 'forgotten' to declare their earnings on their annual tax returns."

If you or anyone you know is an Italian taxplayer who plays poker, then head on over to Tax-News.com for more.
We're Honored
The nominations for the CheckRaze.com 2011 Poker Podcast Awards are out and PokerNews is on the list. To qualify, a podcast must "appear on iTunes and produce good content regularly." And not to toot our own horns, but you can put check marks next to both of those qualification requirements.
Voting is open until August 15. You can vote for your favorite (PokerNews) or you can vote for your top five favorite podcasts in order (PokerNews*5). You're only allowed to vote once, so make it count (PokerNews).
Go vote at CheckRaze.com.
PokerStars Champions
Of the 57 bracelets awarded this summer at the 2011 World Series of Poker, five went to Team PokerStars Pros. Lynn Gilmartin attended the celebratory champions dinner at Buzios. Who's the ladies man out of the group? Who would be a the best ruler of a country? Are they following each other on Twitter? Find out in the video below.
Speaking of following on Twitter, you should follow us for up-to-the-minute news.