The Weekly Turbo: Poker Hall of Fame, Full Tilt Poker News, and More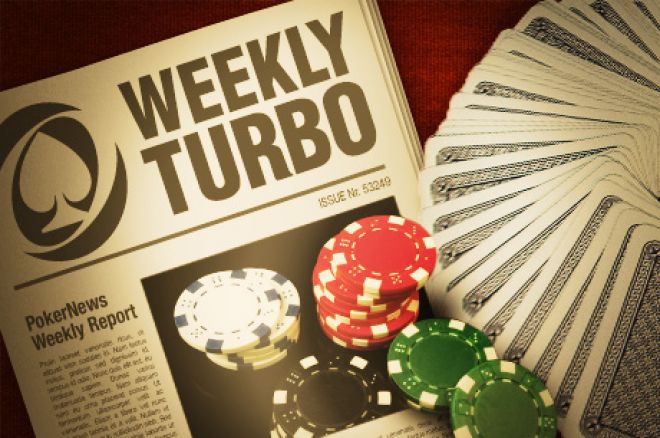 If you missed any of the top poker news stories of the week, don't worry, we've got a backup. In this week's edition of the Weekly Turbo, you'll get the details on how to nominate someone for the Poker Hall of Fame, some Full Tilt Poker news, and more.
Nominate Away
According to WSOP communications director Seth Palansky in a press release, the public nomination process is now open for the 2011 Poker Hall of Fame is now open.
After the public nomination process ends, the list will be forwarded to the nominating committee, which will review the submissions and make a list of eligible candidates for the 2011 HoF class. That list will be announced around Sept. 15 and will be voted on by the current members of the Poker Hall of Fame and selected media members.
Criteria for the Poker Hall of Fame

A player must have played poker against acknowledged top competition
Be a minimum of 40 years old at time of nomination [to be known as the "Chip Reese" rule, adopted in 2011, 20 years after Reese's induction at age 40]
Played for high stakes
Played consistently well, gaining the respect of peers
Stood the test of time
Or, for nonplayers, contributed to the overall growth and success of the game of poker, with indelible positive and lasting results
Any individual affiliated with poker can be nominated for consideration from now through August 14.
Find out more about the nominations and cast a vote yourself at WSOP.com.
Close to Closing?
EGaming Review is reporting that the deal between Full Tilt Poker and the group of anonymous European investors could be closed by next week. The deal is expected to kick-start the repayment of funds to American players and possibly halt the class-action lawsuit that was filed against Full Tilt Poker recently.
In a statement to eGaming Review, one of Full Tilt Poker's attorneys said: "My hope is as the company formalizes a deal with the European investors the terms include paying back the players, and we'd like to think this will help take care of the class action suit and any copycat suits on the table....Part of the deal with [the investors] will hopefully be a settlement of the DoJ case - [they have] met with Alderney and France already and will be meeting with the DoJ."
The identity of the group of investors was not disclosed, but according to the attorney, "They are not one of our competitors and to my knowledge it's their first step into the egaming sector."
As for that rumor we told you about Wednesday regarding Ray Bitar and his position as CEO of Full Tilt Poker, it was denied by the attorney.
"We can completely deny the reports that Ray Bitar is no longer CEO. In fact that [rumour] really ruined his day yesterday. It doesn't help anyone for sites to be reporting news that's not true," he said.
If you want to know more, head on over to EGRMagazine.com.
Rockefeller Endorses Regulation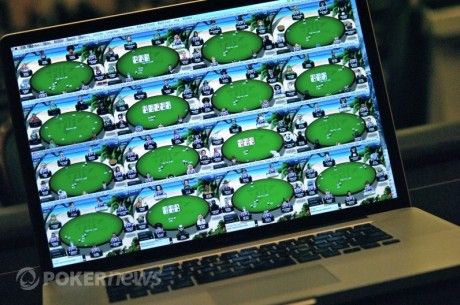 Last week, Senator Jay Rockefeller (D-WV) issued his thoughts on 18 specific proposals that could trim $1.29 trillion from the deficit over 10 years.
"There's lots of talk about reducing the deficit and cutting spending, but we have seen very few specific ideas, especially when it comes to revenues," said Rockefeller. "The American people are willing to make some sacrifices to help secure a better future by reducing the deficit, but those who are already struggling cannot shoulder the bulk of that burden themselves and it's shameful to suggest otherwise. Big corporations and the very wealthy must start paying their fair share," he said.
What does this have to do with you and poker? One of his proposals is to "crack down on illegal Internet gambling."
"Establishing online gambling regulations will protect consumers, state's rights and state sovereignty, and eliminate a huge illegal market that today benefits only countries and companies overseas, saving an estimated $41.8 billion over ten years, and an estimated additional $30 billion for states. (federal estimate from the Joint Committee on Taxation, rough state estimate is based on most states mirroring federal taxes)," he wrote.
Find out what else Rockefeller had to say on his website.
Team Online Eh!
You can now add a pink computer mouse to the list of tools used by the wizards and grinders who make up the PokerStars Team Online roster. Thanks to one of our sources, we can tell you that Team Online announced Thursday that it added respected forum community member and Canadian Adrienne "talonchick" Rowsome to the stable.
Adrienne, who first achieved Supernova VIP status in 2006, has been a staple on PokerStars for years. She cut her teeth grinding Omaha hi/lo, a somewhat uncommon game for women, and keeps people updated on her poker exploits via twitter - @talonchick.
"I want to be a great female ambassador for a site that has been reliable to me for the last 9 years. I believe strongly in the PokerStars brand and I think that working together, great things are possible," Rowsome said.
Rowsome will be making the announcement of her joining PokerStars Team Online at the TwoPlusTwo Poker Party in the Wynn Poker Room on Thursday.
Find out more about Rowsome on PokerStars.com.
Epic Poker League Update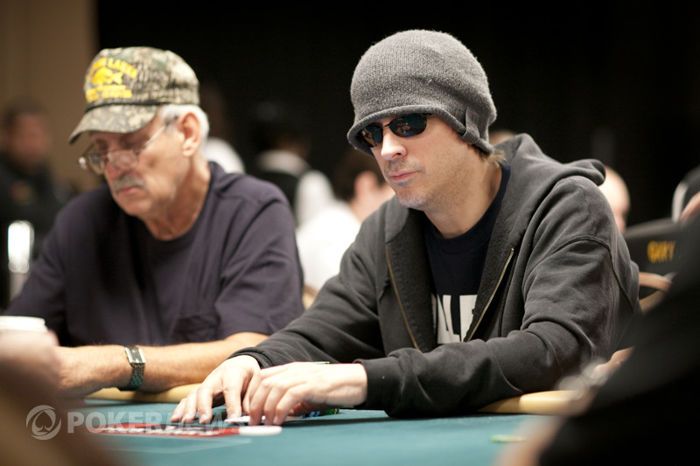 There are plenty of players at this year's World Series of Poker who are doing their best to qualify for their Epic Poker League card. A few weeks ago, we brought you a few names that were on the cusp of getting their cards. Thanks to Andrew Feldman of ESPN, his Epic Poker League Bubble Watch table has recently been updated and we're going to bring you a quick look at some of the movers and shakers.
Phil Laak, Matt Hawrilenko, Chris Moorman, Ben Lamb, Andy Frankenberger, and Mike Sexton have all recently received their two-year category B card. This means that they have satisfied the criteria of earning at least $1.25 million in adjusted lifetime earnings, with the single win capped at $750,000 and have at least nine cashes since January 1, 2008, that total $600,000.
Paul Wasicka needs $3,149 more in earnings to earn his two-year category A card. Kevin MacPhee and Randy Dorfman are closing in on a two-year category B card, falling $2,803 and $8,680 short respectively.
If you want to check out who else is close to grabbing the exclusive card into the Epic Poker League, be sure to check out the Epic Poker League Bubble Watch on ESPN.com.
R-E-S-P-E-C-T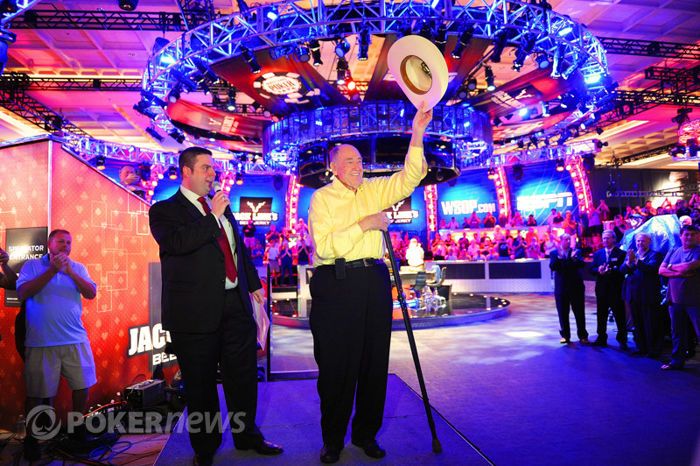 Most of us don't really know what poker was like pre-Chris Moneymaker. But we need to remember that there was poker before the 2003 poker boom and we should respect the greats that have been playing this game longer than some of us have been alive.
Brad Willis reminded us of that in a PokerStars Blog post on Thursday. "In today's field, we've seen the likes of Doyle Brunson, Dewey Tomko, Billy Baxter, Johnny Chan, and T.J. Coutier. These are men who were once part of an exclusive club of gamblers and sharps that has seen its quaint little gambling convention turned into a giant corporate-sponsored machine. They are men who had the respect of every card player who ever lived and now have to deal with 20-somethings who taunt, "Has the game passed you by? Too much three-betting and four-betting for you?"
Up until Thursday, it was unclear whether Brunson would play in the Main Event, but he decided to play anyway tweeting, "OK, I officially am playing the ME. Do I feel good? No. Do I want to play? No. Am I playing my best? No. Am I gonna try my best? Damn right!!" A few days earlier, Brunson had tweeted that he had lost the passion for the game since Black Friday.
Willis finishes his piece by saying, "As the poker world struggles to come to grips with its new reality, it would do well to remember Brunson and the people who came up in the game with him. They are still here. They have survived poker's biggest-ever paradigm shift. In other words, it was their game and their tournament before it was ever ours, and that's something we could probably hold with a little greater respect."
Read the entire post on the PokerStars Blog.
Are you following us on Twitter? Go follow us now. While you're at it, there's no reason why you shouldn't like us on Facebook.