The Nightly Turbo: KGC Renews FTP's Secondary CPA, Poker After Dark, and More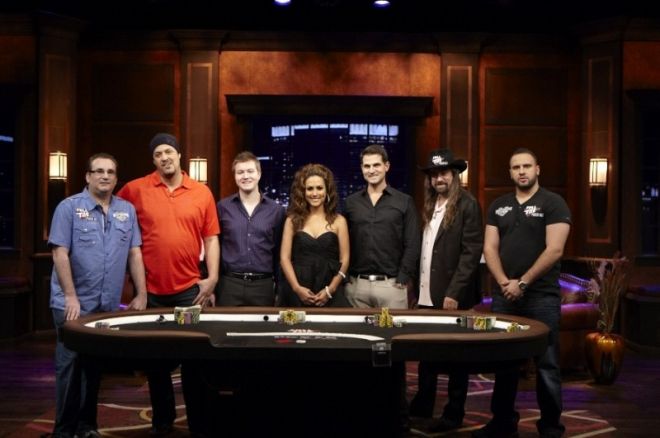 Just because we weren't ready to start the week, doesn't mean the news waits. The Kahnawake Gaming Commission has renewed Full Tilt Poker's Secondary CPA. We'll bring you more on that, a preview of the new Poker After Dark that begins Monday, and more.
In Case You Missed It
Coverage of Season IX of the World Poker Tour continued Sunday night on FSN with the $25,000 World Championship. The event attracted 220 entrants, but only six made it to the official televised final table, and among them were Galen Hall and Scott Seiver.
The PokerNews photogs did an amazing job over the summer photographing the 2011 World Series of Poker. Don't believe us? The proof is in the photos.
Plenty of online poker players got their tournament grind in the Sunday Majors. The Sunday Briefing has the results.
The first stop on the fifth season of the PokerStars.net Asia Pacific Poker Tour concluded Monday. Leo Boxell was crowned champion and took home AUD$330,000.
Renewed for Two Years
The Kahnawake Gaming Commission issued a press release recently regarding Full Tilt Poker's Secondary Client Provider Authorization, which is held by Kolyma Corporation, operating as Full Tilt Poker. Even though Full Tilt Poker is not offering gaming or accepting player deposits from servers located under the KGC's jurisdiction, the Commission has decided to renew Full Tilt Poker's Secondary CPA for two years.
According to the press release, "To maintain a Secondary CPA, a licensee must maintain a valid licence to operate interactive gaming that has been issued by a comparable jurisdiction (the "primary jurisdiction"). Accordingly, the Commission is closely monitoring the proceedings being conducted by the Alderney Gambling Control Commission (the "AGCC") concerning the eGambling Licences held by Filco Limited, operating as "Full Tilt Poker." The AGCC has confirmed to the Commission that, although the eGambling Licences held by Filco Limited are presently suspended pending the outcome of a hearing, these licences are still considered to be valid."
To find out more, go to GamingCommission.ca.
Poker After Dark - Cash Game Week
It's been awhile since you were able to catch a brand new Poker After Dark on NBC. You have nothing to worry about this week, however, because a whole new batch of episodes kicks off Monday night.
For the next two weeks, the $100,000 cash game will be making its way to your television sets. Mike Matusow, Jean-Robert Bellande, Peter Jetten, Brandon Adams, Chris Ferguson, and Michael Mizrachi all plunked down the $100,000 buy-in to get in on the action. Phil Hellmuth will also join the action later in the week. The blinds are set at $200/$400 with a $50 ante.
According to the teaser press release we received, the big winner of the game "will be a big surprise to many." Now we're curious.
Check your local listings for exact times. If you want to check out more on Cash Game Week, head on over to NBCSports.MSNBC.com.
Rules Are Rules
Over the weekend, the Poker Tournament Directors Association posted version 2011.1.0 of its Official TDA Rules. Fifty-five rules cover everything from general concepts to seating players; breaking and balancing tables to etiquette and penalties. We could get into them all here, but it's all already on the Poker TDA website and you can even download to take to your home game.
The Poker TDA, founded by Matt Savage, Linda Johnson, Jan Fisher, and David Lamb, has over 1,300 members in 39 countries.
Speaking of Matt Savage, perfect segue right? While we didn't want to point out the pink elephant in the room, we're sure you all have seen or heard of the Twitter battle going on between Matt Savage and Daniel Negreanu. Since you can't say everything in 140 characters, Savage penned an op-ed on the subject that you can find at Pokerati.com.

If you want to check out the new rules, here they are at PokerTDA.com.
Epic Qualification
The qualifying period for Season One of the Epic Poker League is closed. Didn't make it? There's always Season Two, and would you look at that, the qualification requirements have already been posted.
The Season Two qualification period, which ends July 31, 2012, is based on five criteria: adjusted lifetime earnings, number of major titles, when the major titles were earned, adjusted earnings since 1/1/2009, and adjusted number of cashes since 1/1/2009.
Thanks to this table from the Epic Poker League Season Two Criteria PDF, you can check out exactly what you need to qualify in a nice little package.
| Qualification Criteria | 5-Year Card | 3-Year Card | 2-Year Card |
| --- | --- | --- | --- |
| Adjusted Lifetime Earnings | $4 million | $2.5 million | $1.5 million |
| Number of Major Titles | 3* | 1 | 0 |
| Number of Cashes Since 1/1/2009 | 9 | 9 | 9 |
| Adjusted Cashes Since 1/1/2009 | $800,000 | $800,000 | $700,000 |
| Single Largest Win Capped At | $2 million | $1.25 million | $900,000 |
*One of the three major titles must have been earned in the period between Aug. 1, 2007, and July 31, 2012.
For more on the qualification requirements, and to see the full list of Season One qualified players, go to EpicPoker.com.
Prop Bet Challenge
While at the PokerStars.net Asia Pacific Poker Tour Melbourne, Nicki Pickering caught up with James Obst and challenged him to a "Best of Three" competition. Of course there was a prop bet involved. Who won? You'll have to check out the video to find out.
Follow us on Twitter for up-to-the-minute news.